We are
early-stage
We are
tailor-made
We are your investor
APX has the drive, experience, and leadership to support founders as they turn good ideas into great ones. Find out more about our philosophy, or start your journey by sending us your pitch deck here.

Building a better future for startups and society
We are

tailor-made:
We believe at pre-seed stage, founders need more than cash and a solid network. That's why we offer tailor-made venture development specifically targeted at the startups' needs, to enable them to get follow-on funding from further investors.
We

believe

in people:
We look for smart, highly ambitious teams that want to lead, execute, and win. We believe in a representative set of people, in equality, and in establishing inclusive workplaces to boost creativity and innovation.
We meet

founders

at eye-level:
We become their confident, potent supporter and straightforward, challenging sparring partner. We help our founders as they become stronger and build sustainable companies.
We value the commitment of our

investors:
We attract extraordinary individuals and venture capital funds, eager to invest in our startups next. We acknowledge their entrepreneurial and venture spirit.
We build

meaningful

business partnerships:
We team up with leading corporations to strengthen our tailor-made venture development or investors network. This makes our portfolio companies more successful.
We expect a lot from 

founders:
We want them to demonstrate full ownership, build exceptional businesses that thrive at a global scale and have a positive impact on people and business. We invite founders to challenge APX as their investor and sounding board, and get as much as possible out of APX.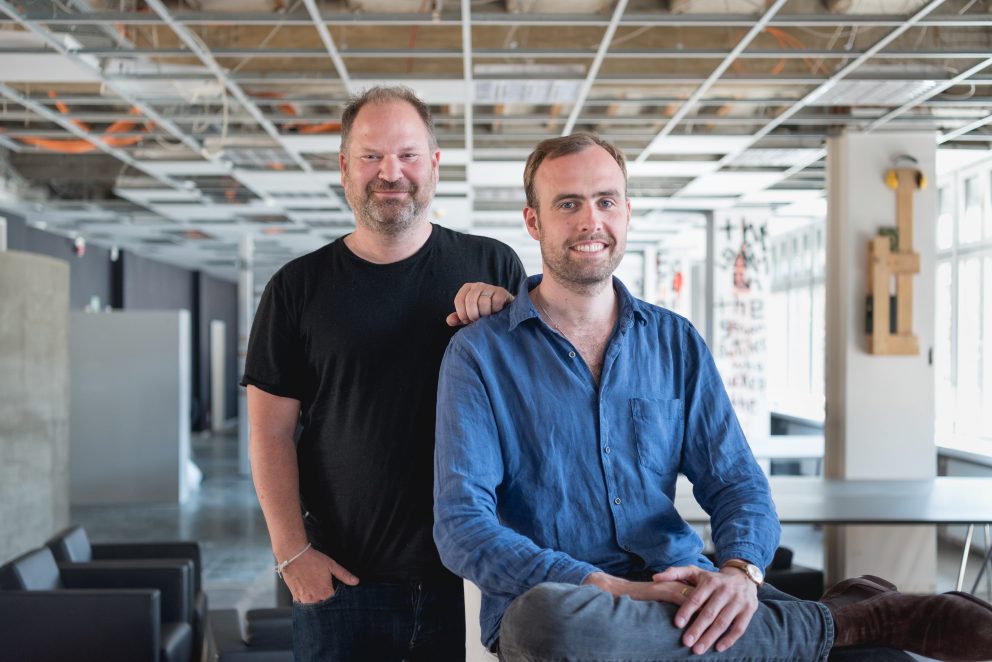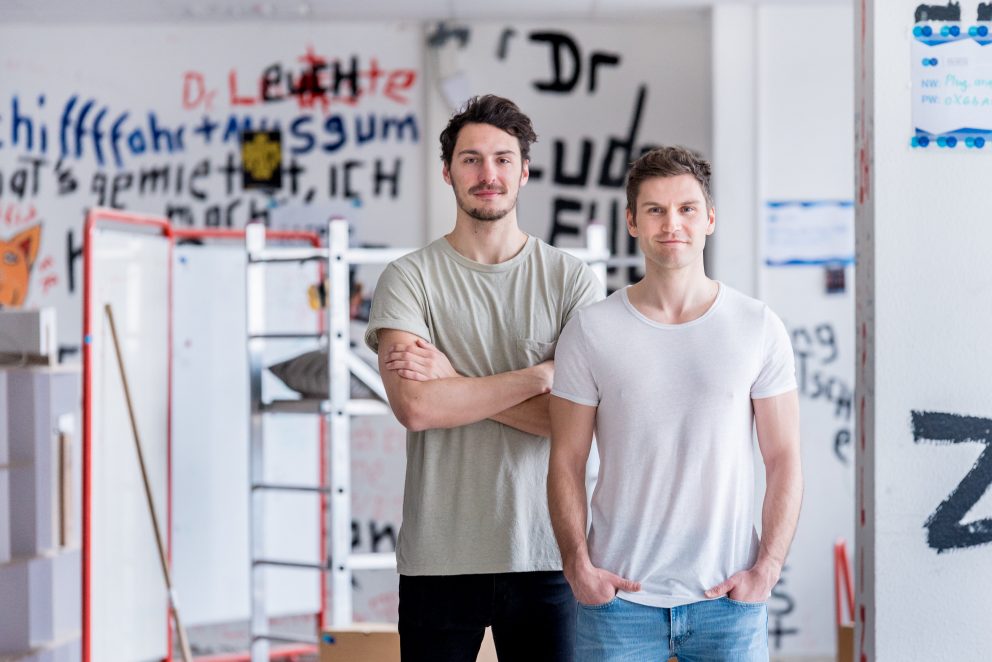 Founders

first

We're not here to be the center of attention. We want you and your company to be in the spotlight, and we'll help get you there with our extensive support network and resources.
Dreamers

& doers

We –and that includes you!– are ambitious about our future goals, and we have an exceptional team working hard to make them come true.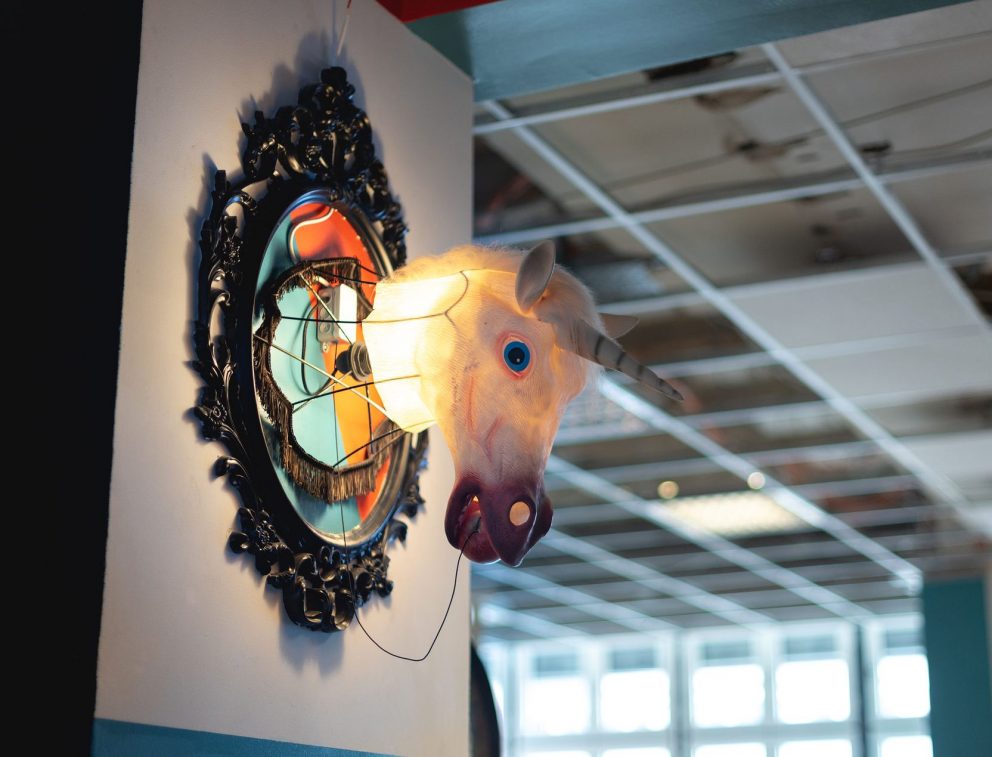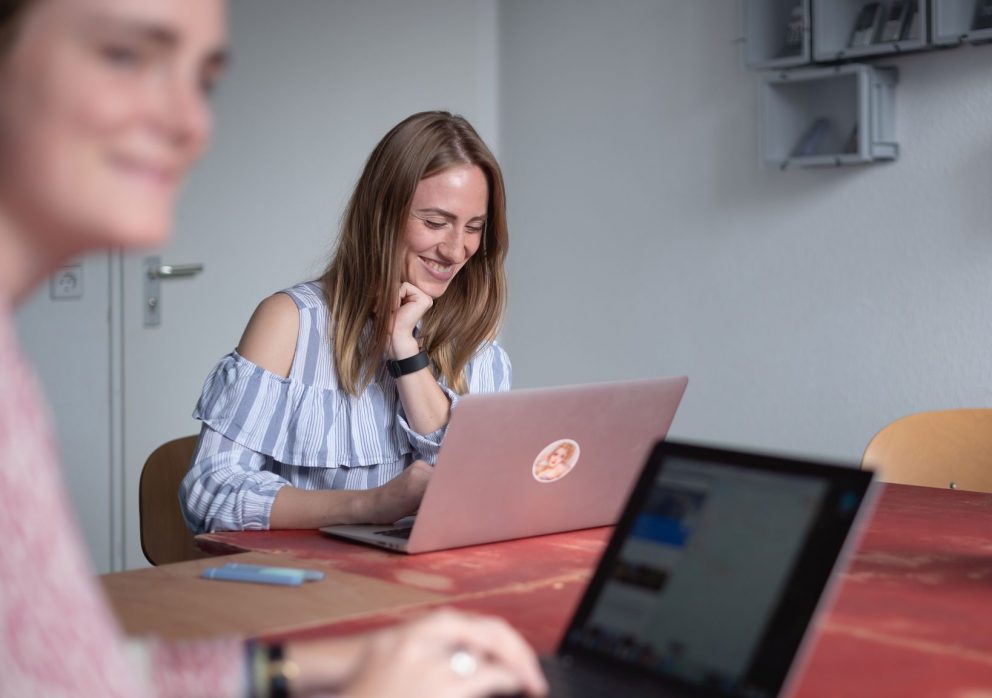 Done is better

than perfect

We've noticed that the final 20% of a project can take up to 80% of the time. We're here to make things happen, and that includes mistakes—they're the only way to learn.
Meet the
team
We are here for you.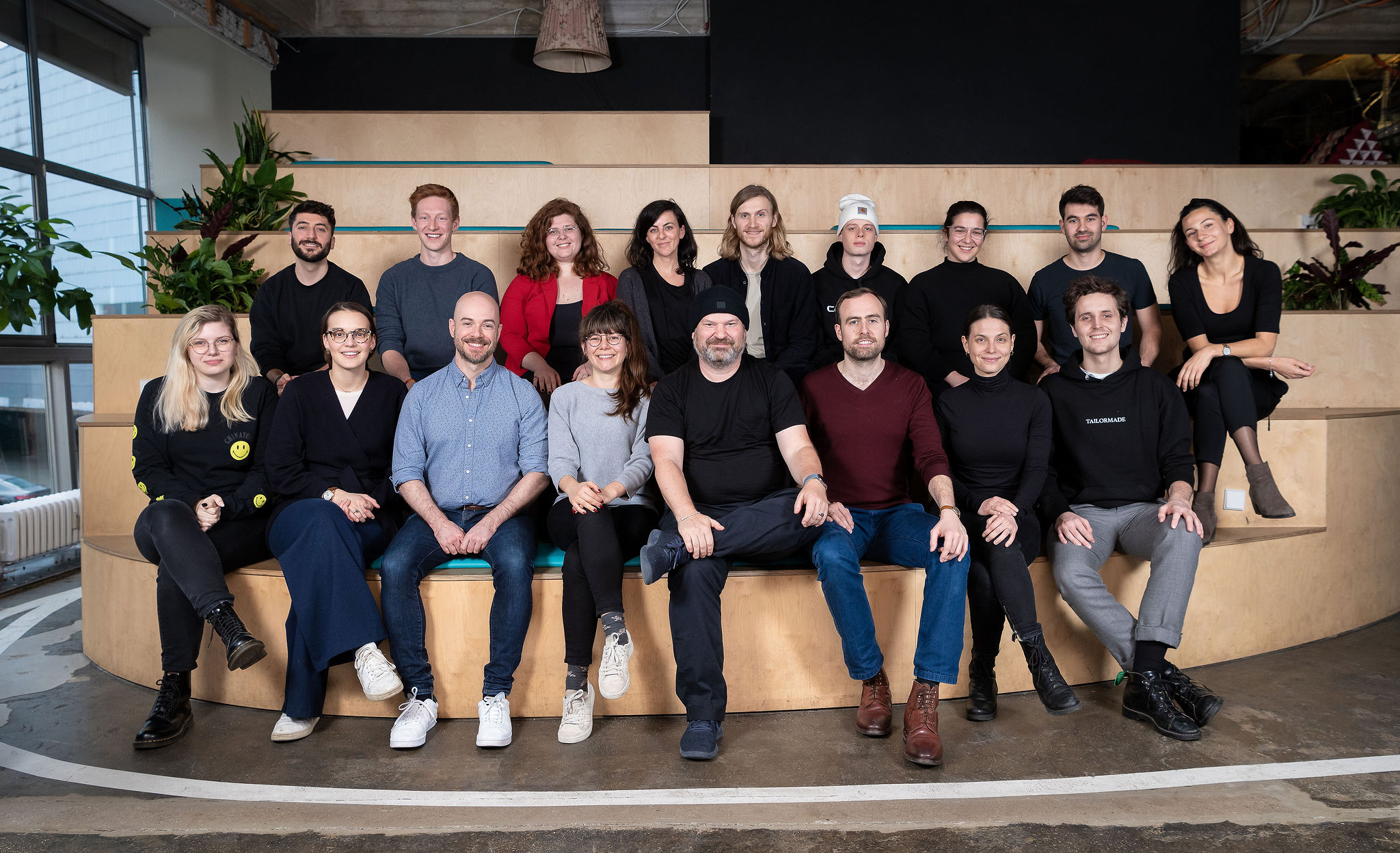 The APX
Portfolio
We invest across industries in the best founding teams building digital, user-centric businesses. Find out more about our current portfolio below.
Advertising
AR/VR
Business Software
Community and Lifestyle
Consumer Goods
Data and Analytics
E-Mobility
Education
eSports and Gaming
FinTech
Food and Beverage
Health Care
Human Resources
Information Technology
Manufacturing
Marketing and Sales
Media, Entertainment and Publishing
Music and Audio
Navigation and Mapping
Professional Services
Proptech
Science and Engineering
Security and Privacy
Sports
Transportation
No Companies Found
Unfortunately we have been unable to find a company that matches your criteria. Try searching again with less filter options selected.
Operate, monetize and commercialize your EV-charging in 30 sec.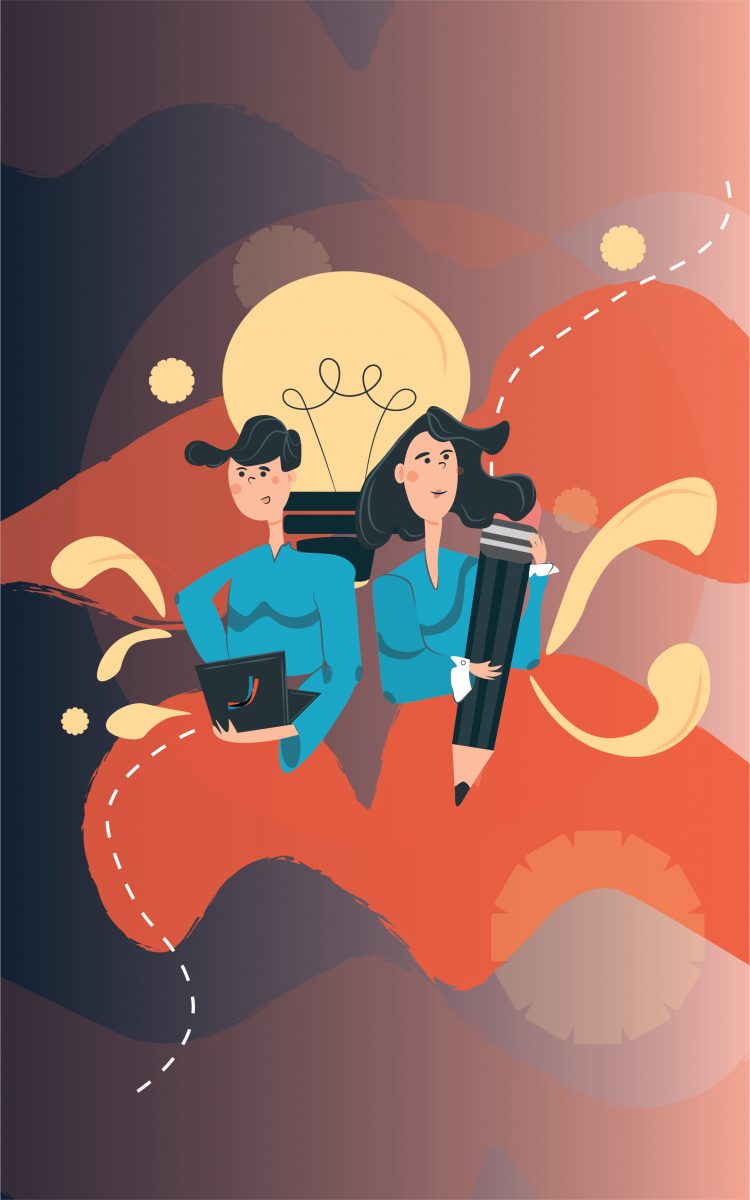 BILDIA
Industry
Business Software, Marketing and Sales, Science and Engineering
Founders
Jerónimo van Schendel Erice
Mencey Melgar
Bildia connects SMB builders and suppliers on construction projects, for an integrated procurement of materials, systems and services, all in one place.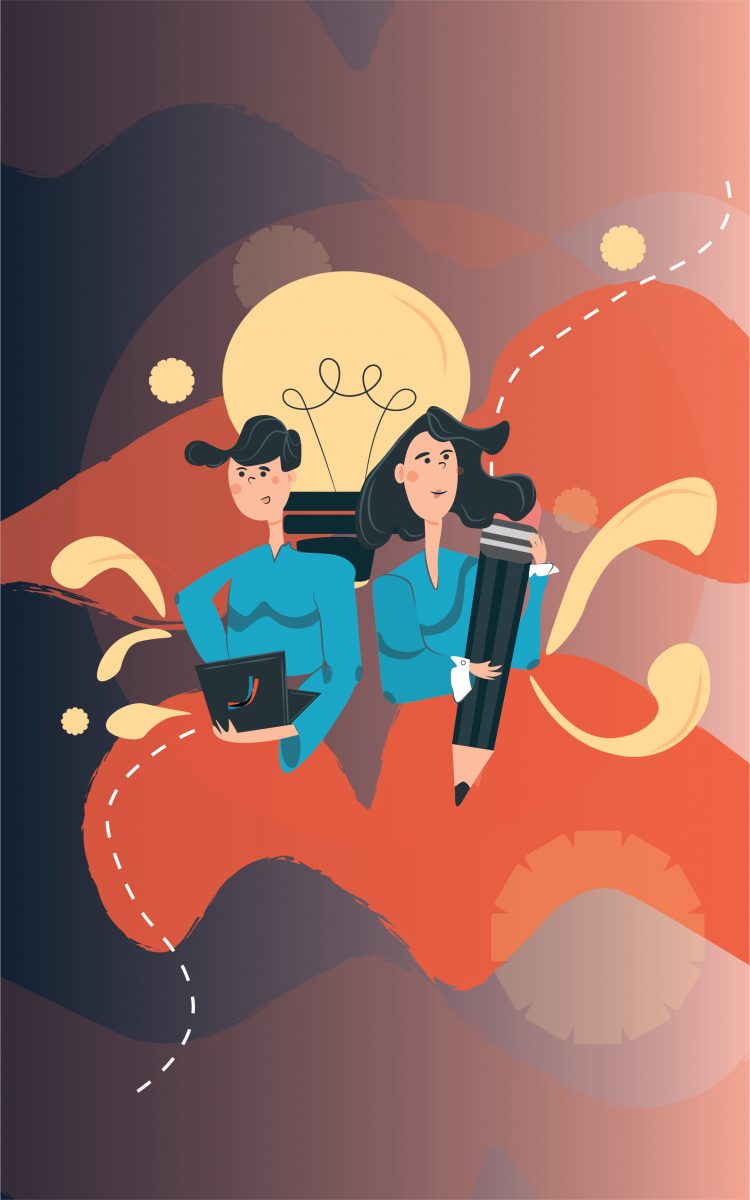 Fyppit
Founders
Andy Seto
Tobias Lehmann
Harsha Jagasia
Allows residents to discover and buy locally available goods delivered to their doorsteps within 6 hours.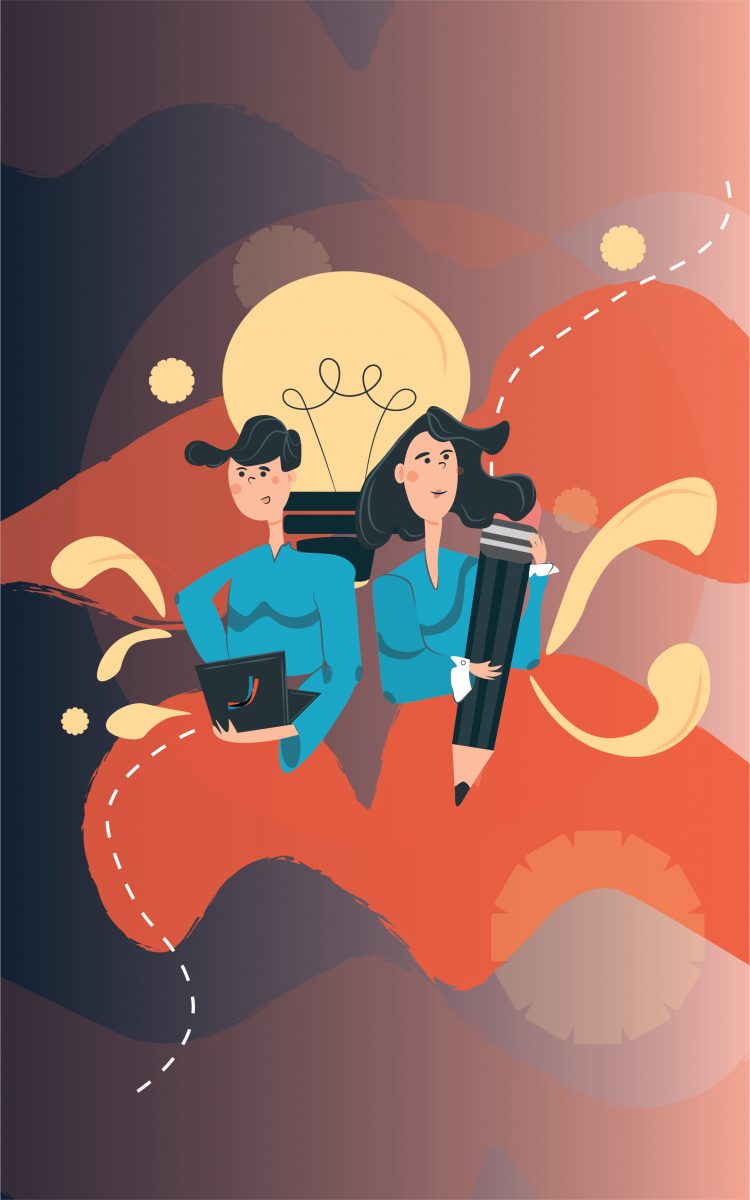 Plan3t
Industry
Business Software, Education, eSports and Gaming
Founders
Kaspar Wehrhahn
Christian Gärtner
Lukas Wehrhahn
Creates an app that analyzes the personal CO2 footprint and rewards consumers for climate action and sustainable purchases.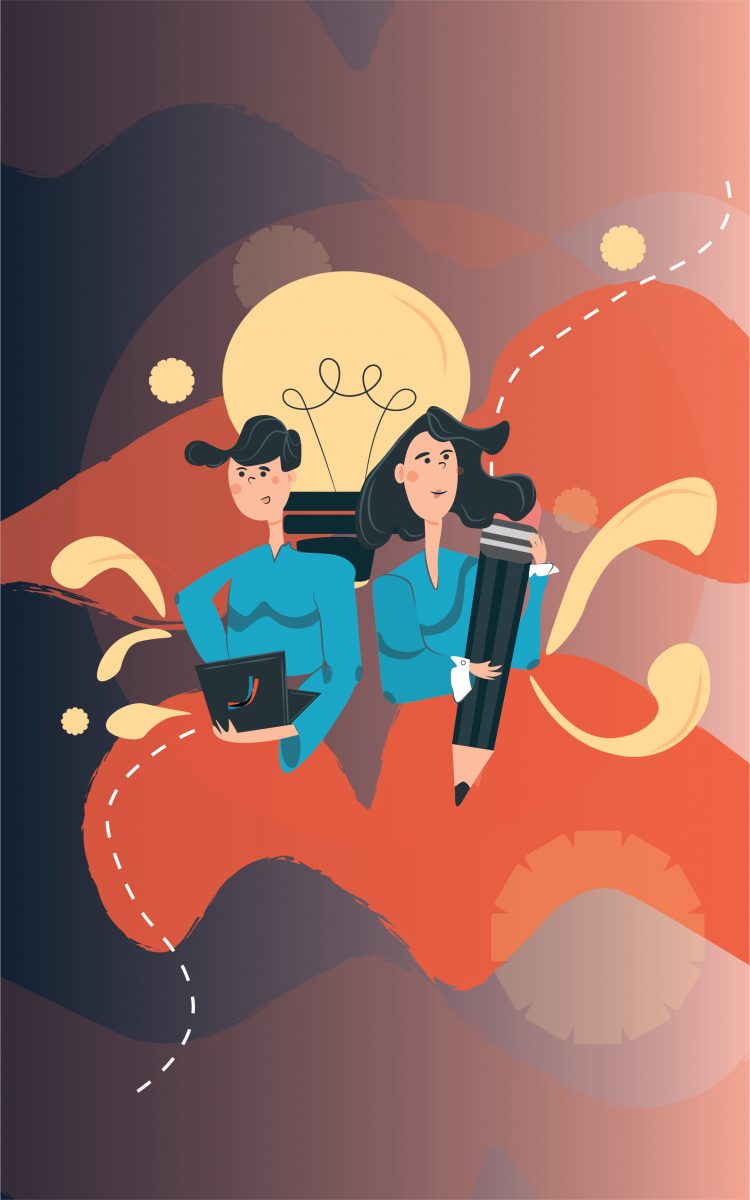 Givetastic
Industry
Business Software, Education
Founders
Vidya Munde-Mueller
Vijayalakshmi Villadathu
Givetastic empowers employees to contribute to social and environmental projects of their choice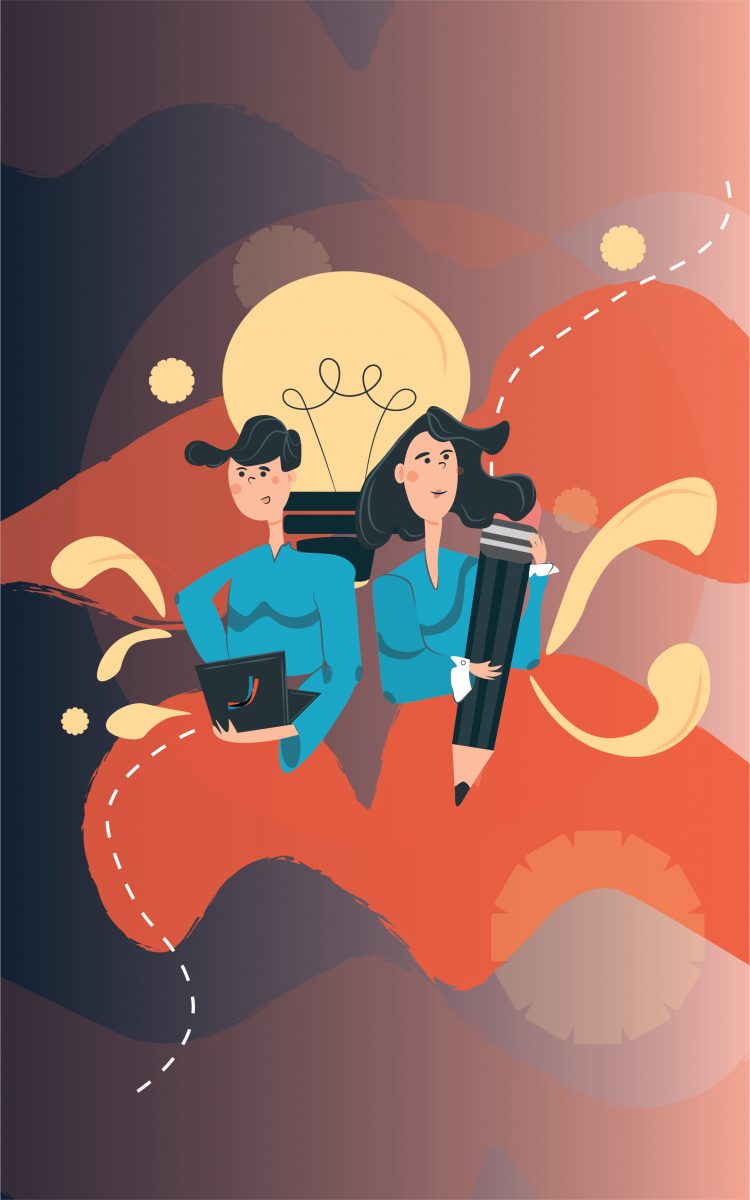 Tayra
Industry
Business Software, Human Resources, Information Technology
Founders
Haris Botic
Ejub Hadzic
Offers a future of work performance analytics tool with incentives for companies with dev teams.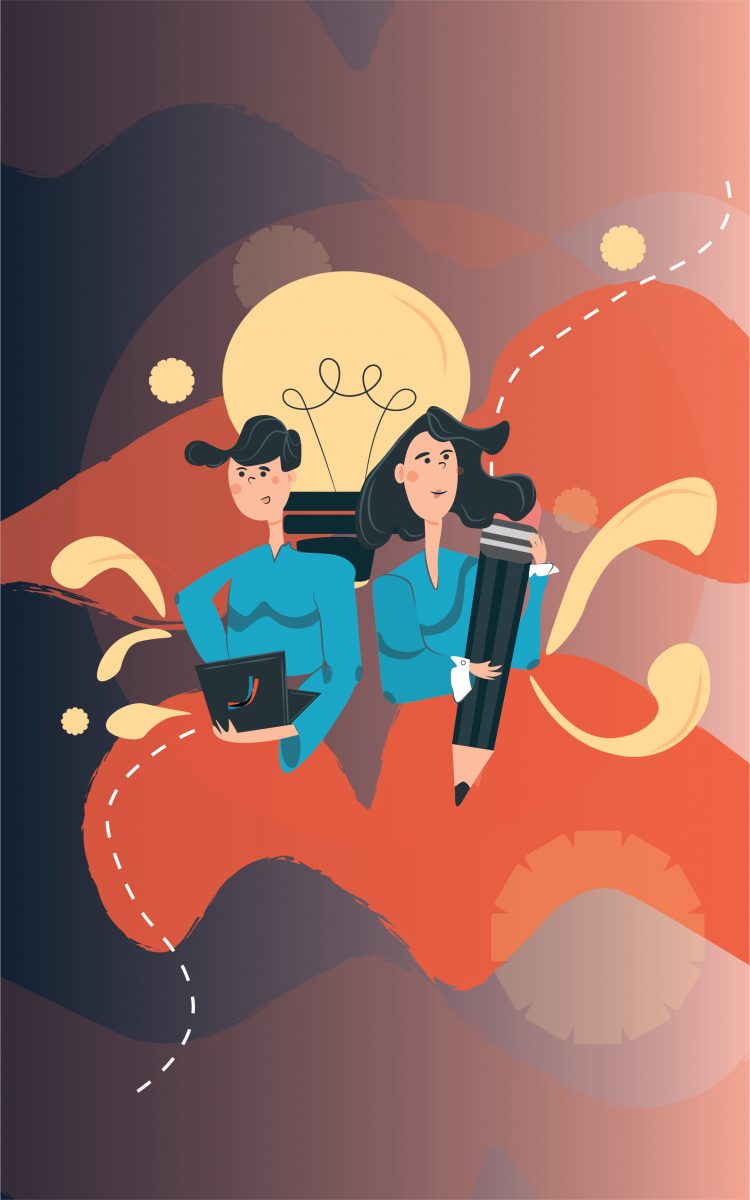 MinQi
Industry
Health Care, Human Resources, Sports
Founders
Sarah Mahr
Dr. Delphine Bradt Colin
A B2B platform for workplace wellbeing to increase the physical and mental health of individuals and teams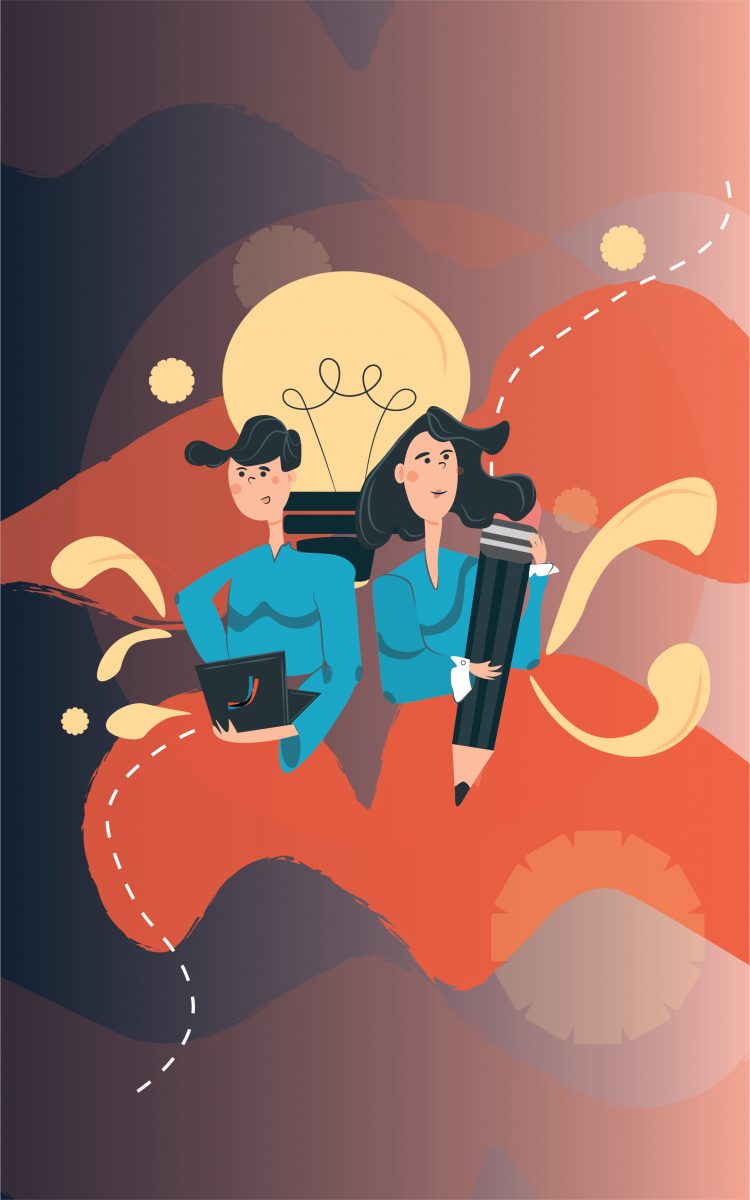 Roombles
Industry
Advertising, Community and Lifestyle, Consumer Goods, Data and Analytics, Marketing and Sales
Founders
Andrej Guran
Hamed Ahmadi
Creates a video/live stream based social commerce marketplace that offers group deals for collective shopping experiences.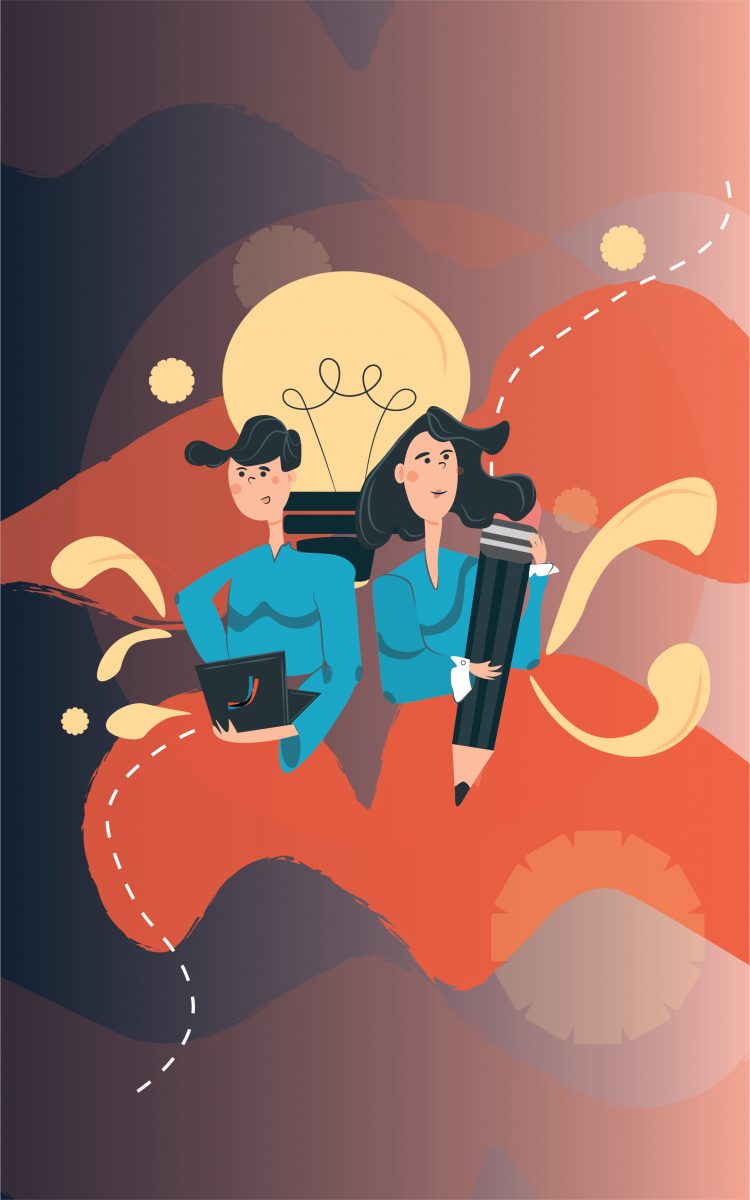 DoctorYou
Founders
Sina Solhdjou
Carlo Strachwitz
Laszlo Schlindwein
Vivian Lange
Armia Katebian
DoctorYou provides an online solution for prescriptive medicine

SkySERVE (by Hyspace)
Industry
Data and Analytics
Founders
Vinay Simha
Adithya Kothandhapani
Vishesh Vatsal
SkySERVER (by Hyspace) builds a platform providing access to insights from earth observation data to customers

MySecondEar
Founders
Niklas Spichalsky
Julian Stechert
MySecondEar makes the hearing aid purchase easy and affordable.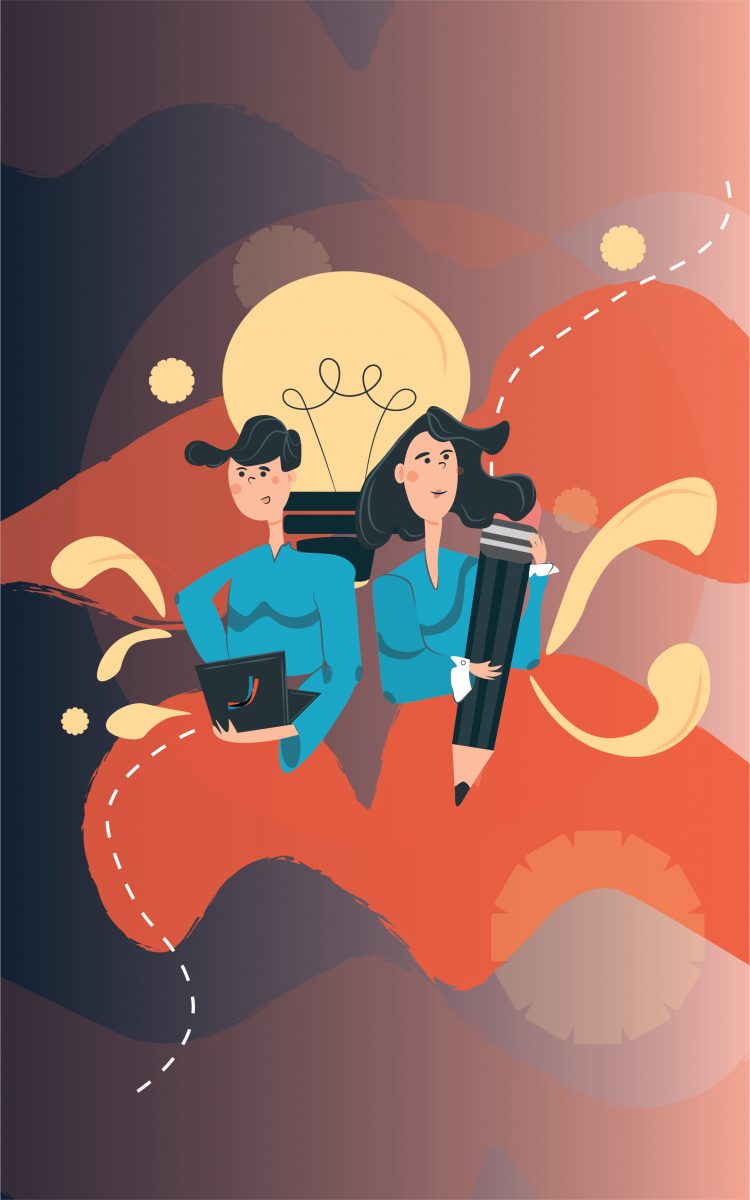 datacy
Industry
Data and Analytics
Founders
Paroma Indilo
Kaleb Wilson
Datacy connects consumers and businesses to enable high-quality, ethical and transparent data exchange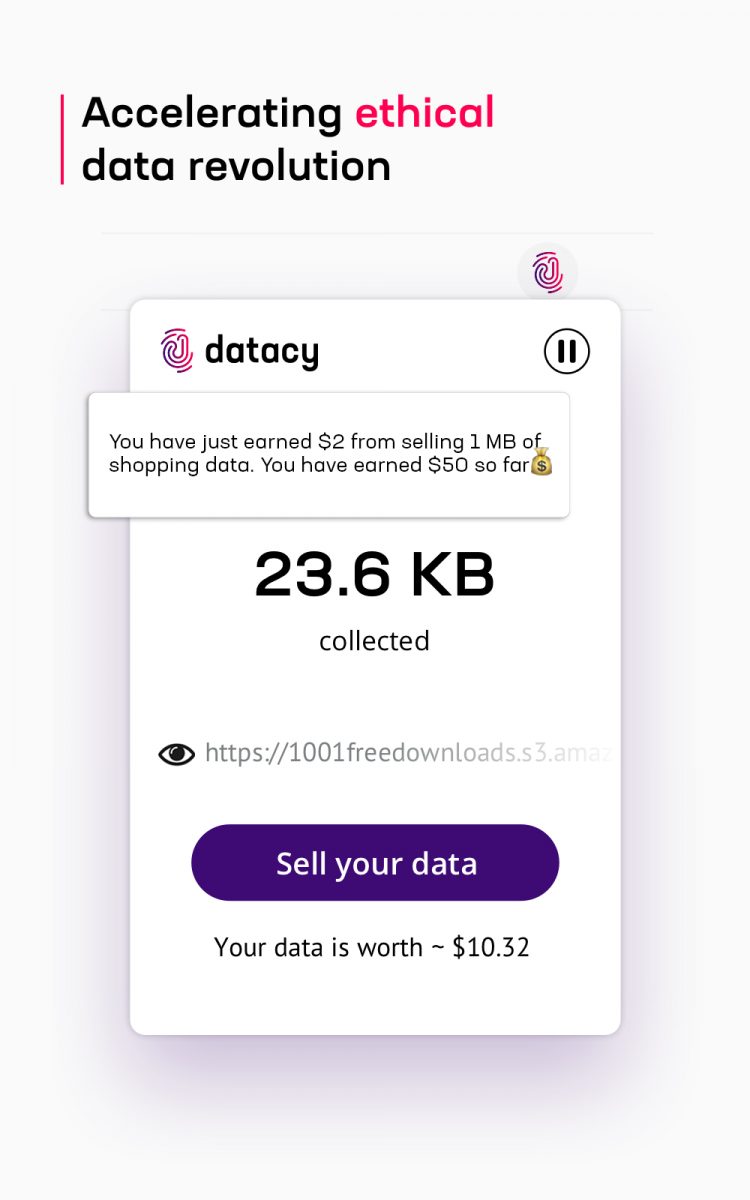 pleez
Industry
Food and Beverage
Founders
Rita Araújo
Afonso Pinheiro
Diogo Santos e Castro
Vasco Sampaio
Matching the right food to the right client at restaurants, with a Digital Menu that knows your clients.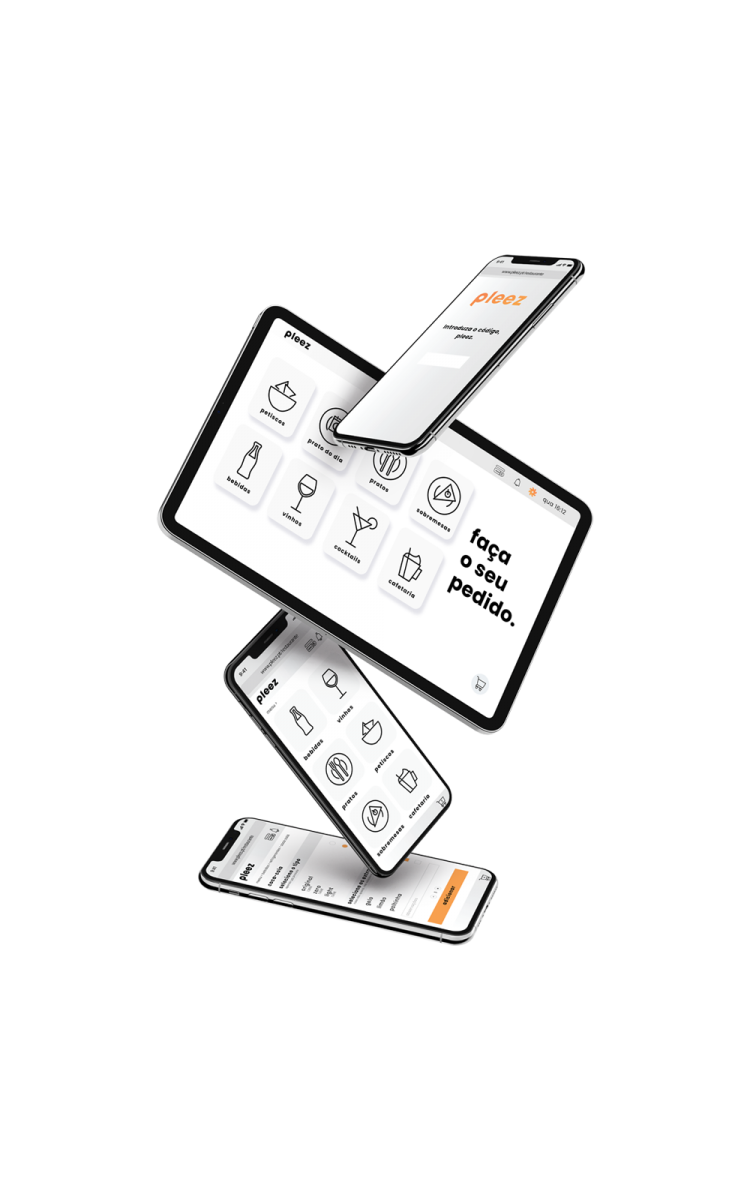 along
Founders
Julian Philipp Nagel
Frederik Nagel
along makes environments shoppable by creating gateways between on and offline experiences.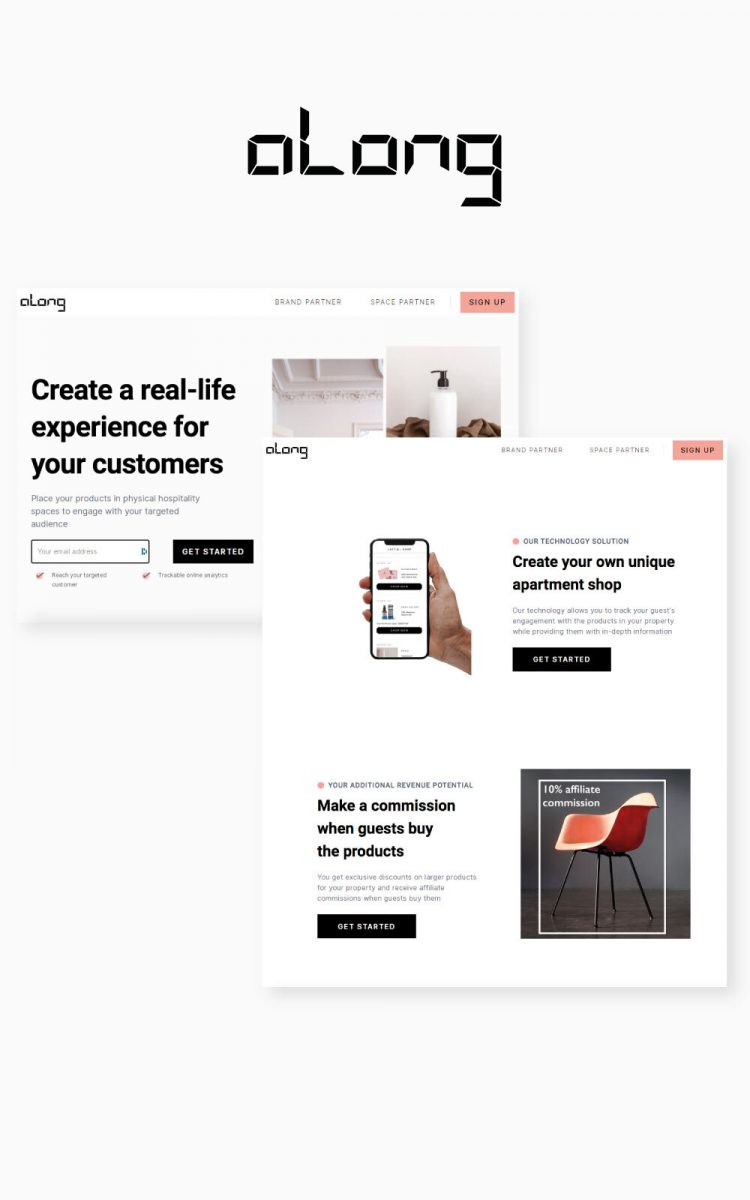 Osterus
Industry
Data and Analytics, Human Resources
Founders
Julian Herzog
Gilad Penn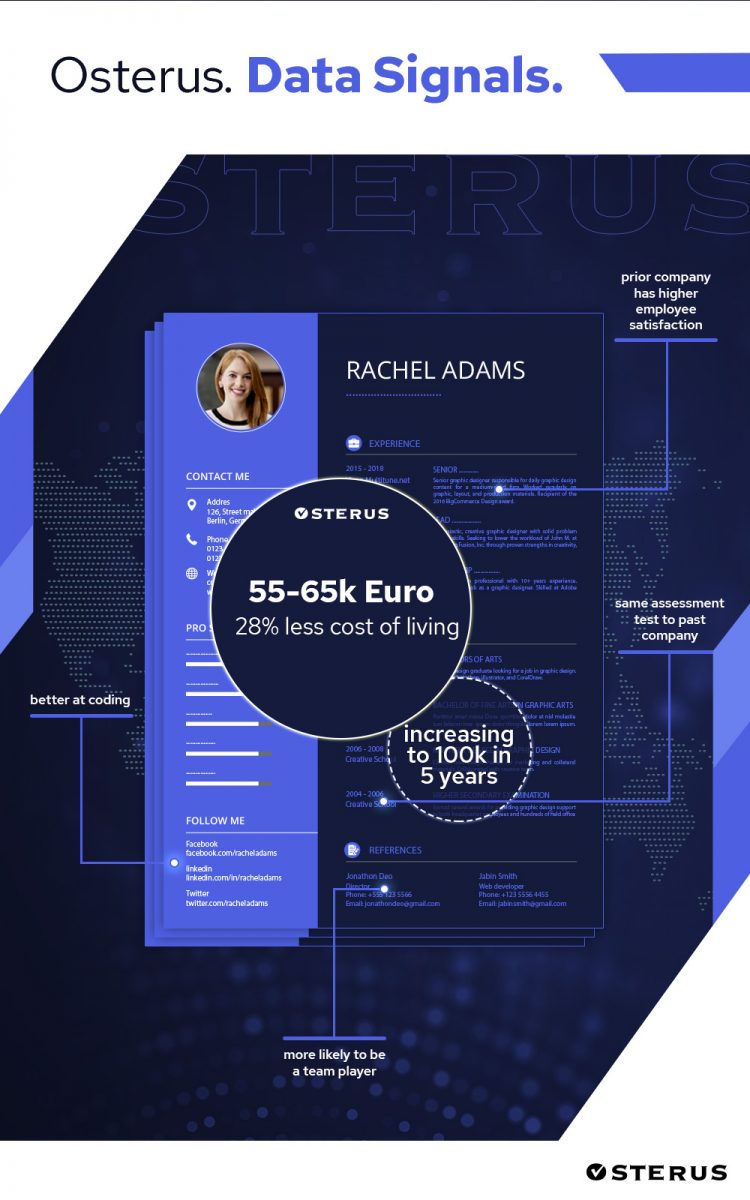 EnVsion
Industry
Data and Analytics, Information Technology
Founders
Stathis Eleftheriadis
Eddie Forson
EnVsion provides an industry-agnostic Deep Video Intelligence (DVI) platform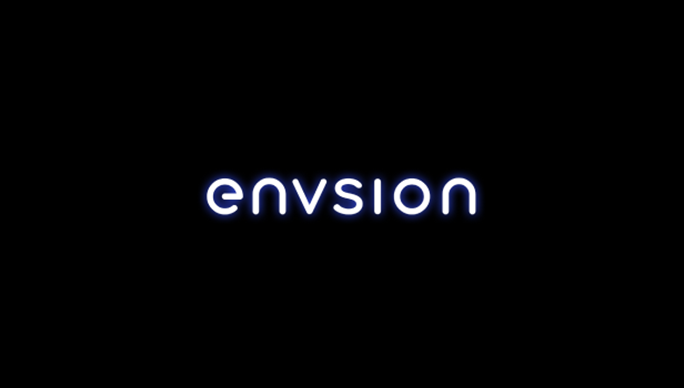 Bonnet
Founders
Patrick Reich
Eliot Makabu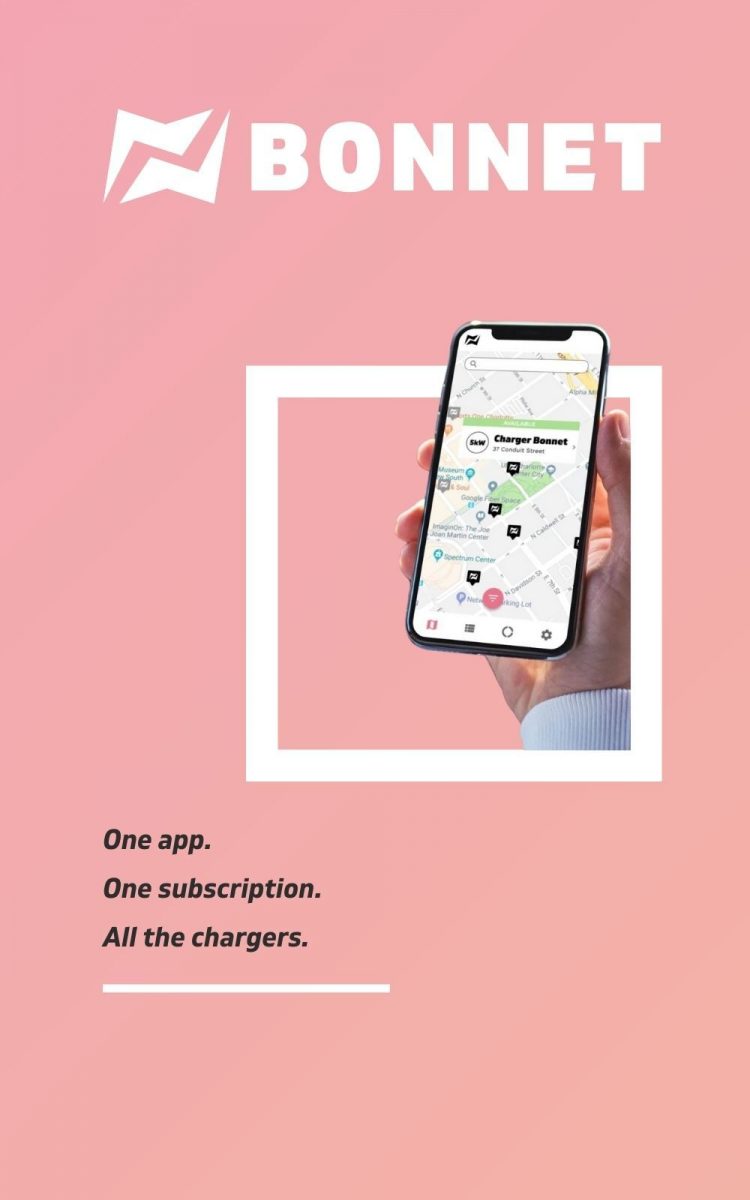 Hirefreehands
Founders
Sunkanmi Ola
Jime Akpusugh
Abel Agoi
Seun Owolabi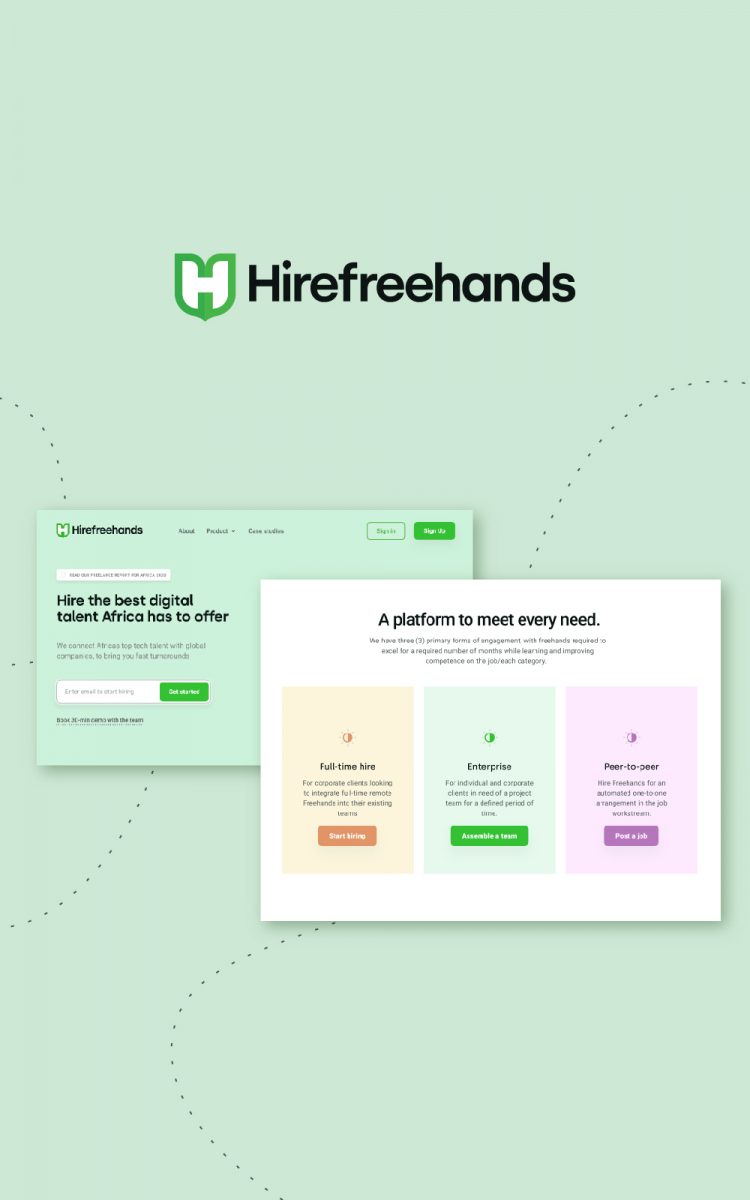 bonrepublic
Founders
Jakob Feigl
Rico Fernando
Vladimir Kim
Bonrepublic offers a full-cycle employee engagement solution for small and medium-sized businesses.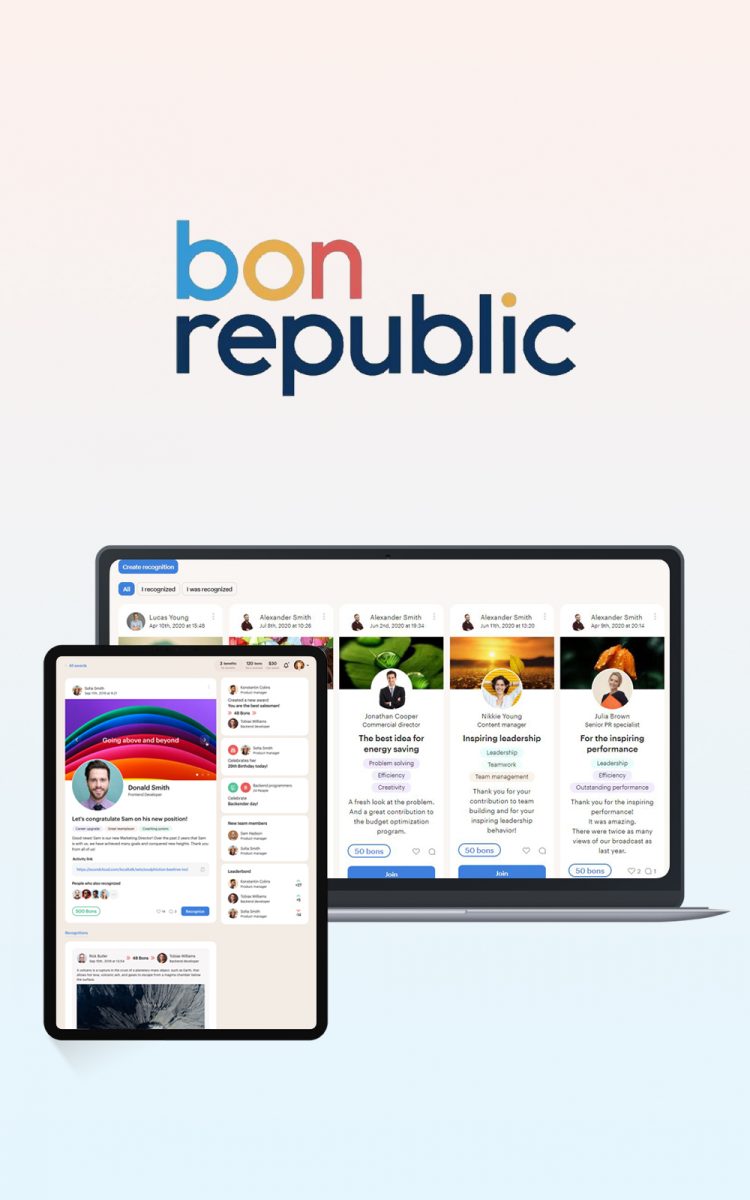 spreekit
Founders
Thién D. Nguyen
Tim Stautmeister
Minh Nguyen
Helps wholesalers to make sense of their data to generate automatic orders.


LEON Mobility
Industry
Advertising, Transportation
Founders
Mat Schubert
Marc Zimmermann
Offers a smart charging infrastructure solution for micro-mobility providers while building an advertising IoT ecosystem in cities.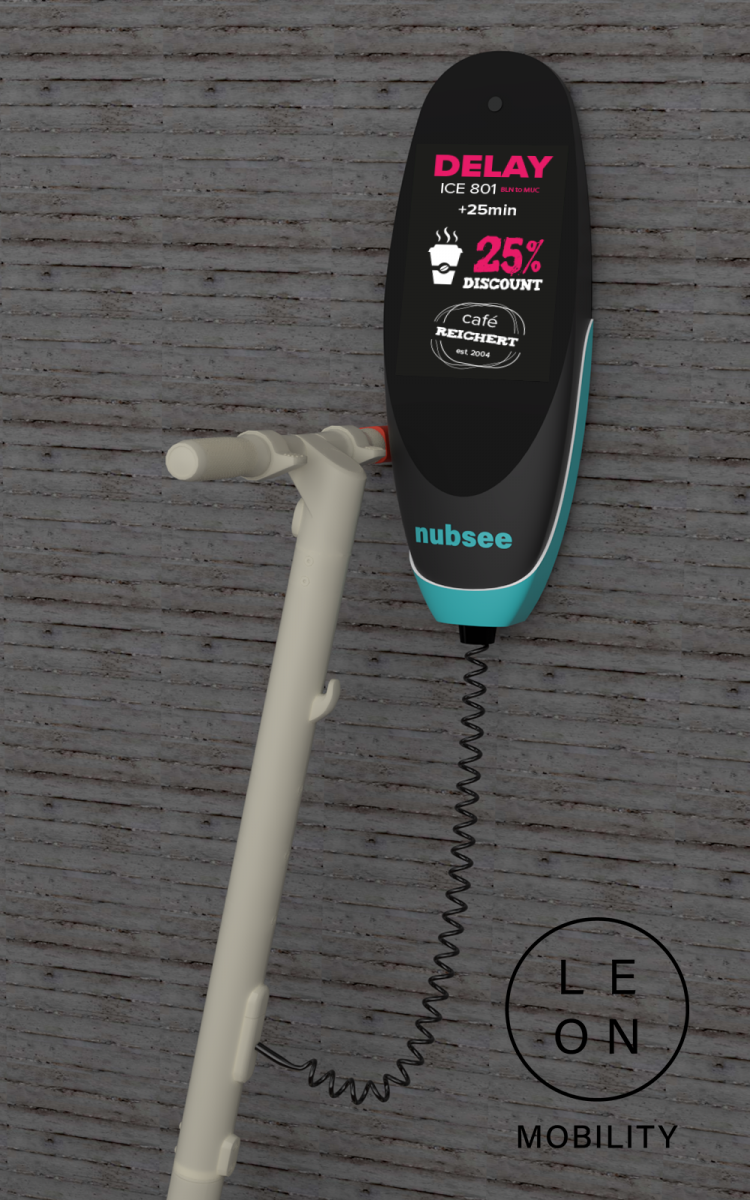 Clous
Founders
Claas Blume
Thomas Vorsatz
Aims to make industrial engineering design more efficient.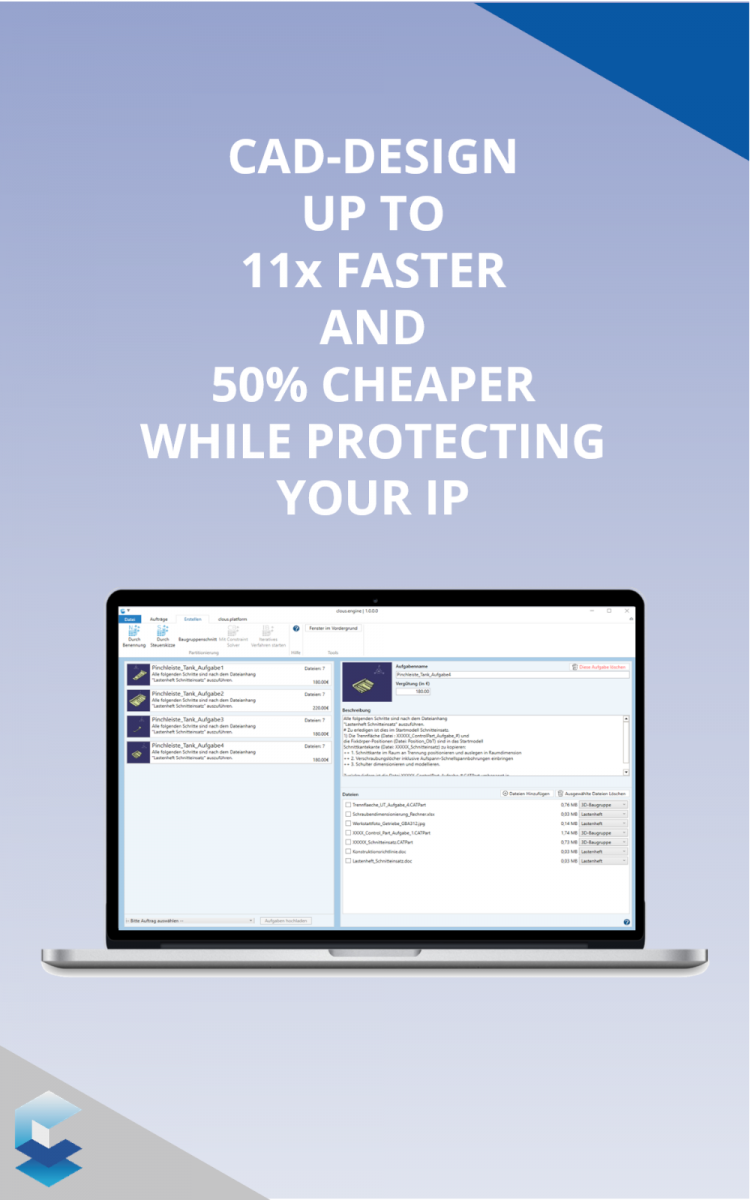 Fabrikatör
Industry
Business Software, Manufacturing
Founders
Bahadir Efeoglu
Demirhan Aydin
Enables direct-to-consumer companies to forecast, plan and execute their inventory purchasing operations.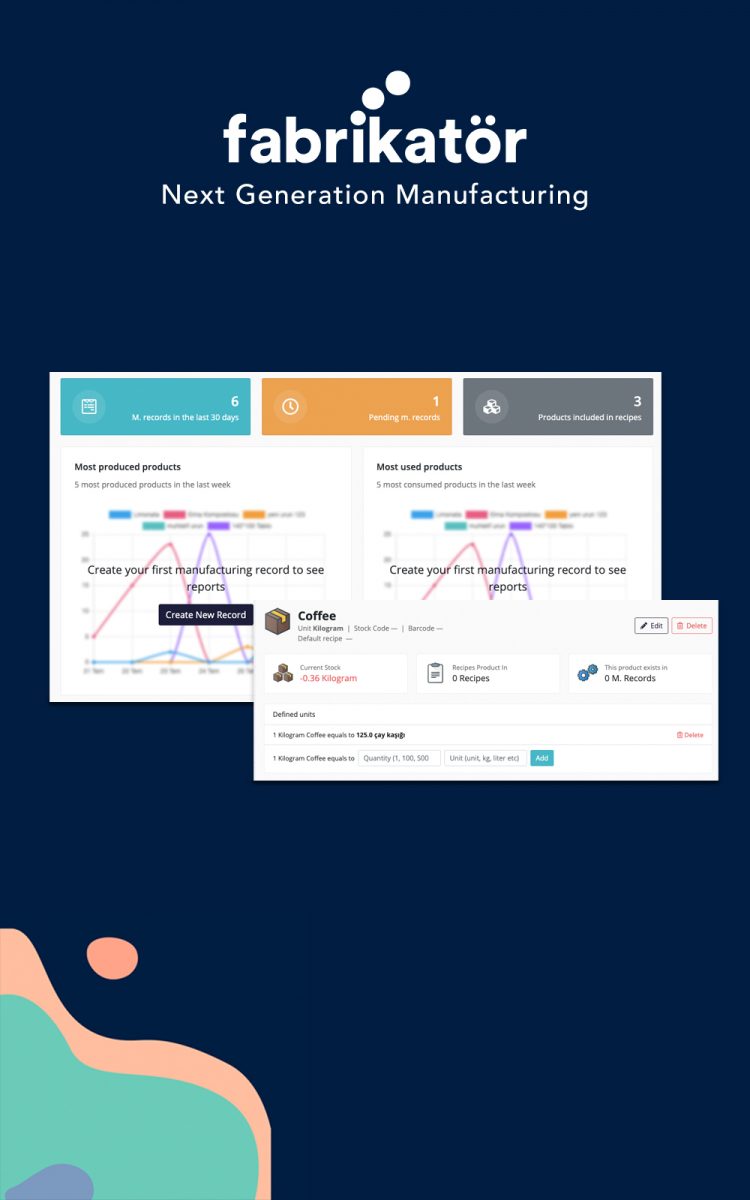 Haslle
Industry
Business Software, FinTech
Founders
Povilas Zinys
Vladyslav Tkachuk
Yuriy Rachek
Builds a spending management solution supporting teams to pay for tools easily and enables managers to track expenses and subscriptions while increasing financial control, transparency and team productivity.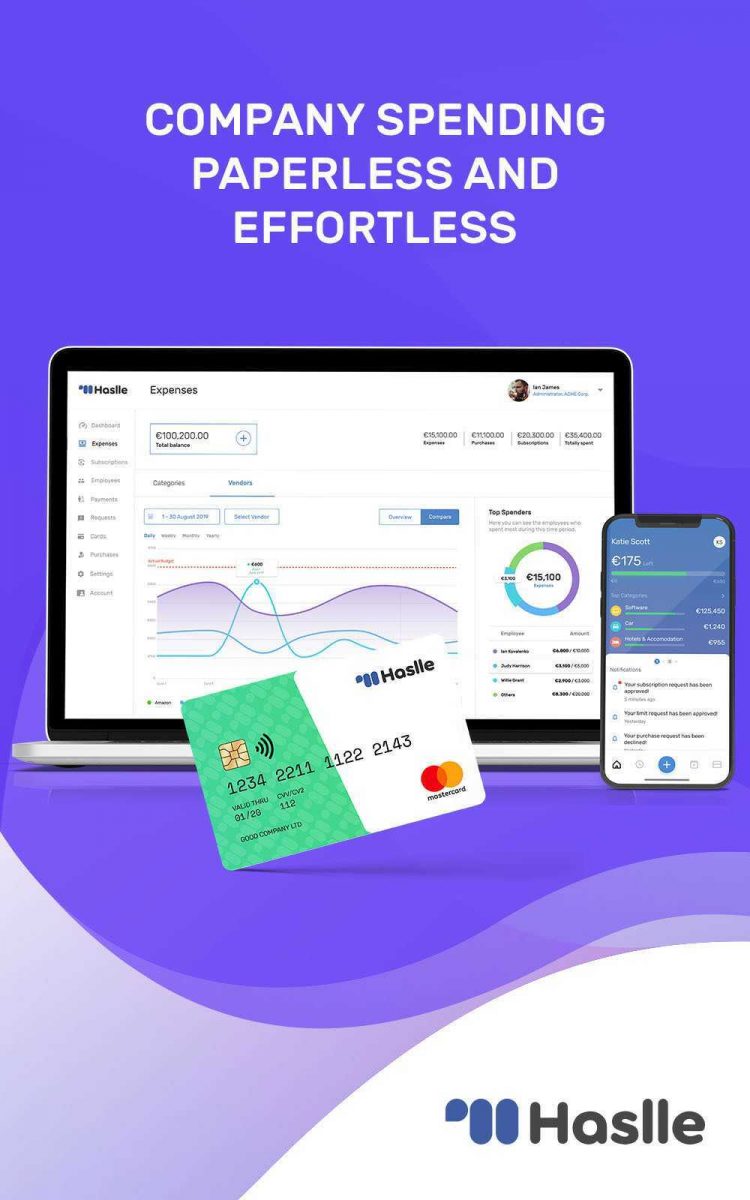 getquin
Founders
Raphael Steil
Christian Rokitta
Develops a "Do-it-yourself investment software", enabling users to tailor-made their optimal portfolio, monitor, and optimize it, while the execution of the trade is done in the user's own account (i.e. bank).

CooperHire
Industry
Business Software, Human Resources
Founders
Sohraab Joshi
Amar Ahlers
Offers a transparent marketplace for headhunters and companies to hire and manage candidates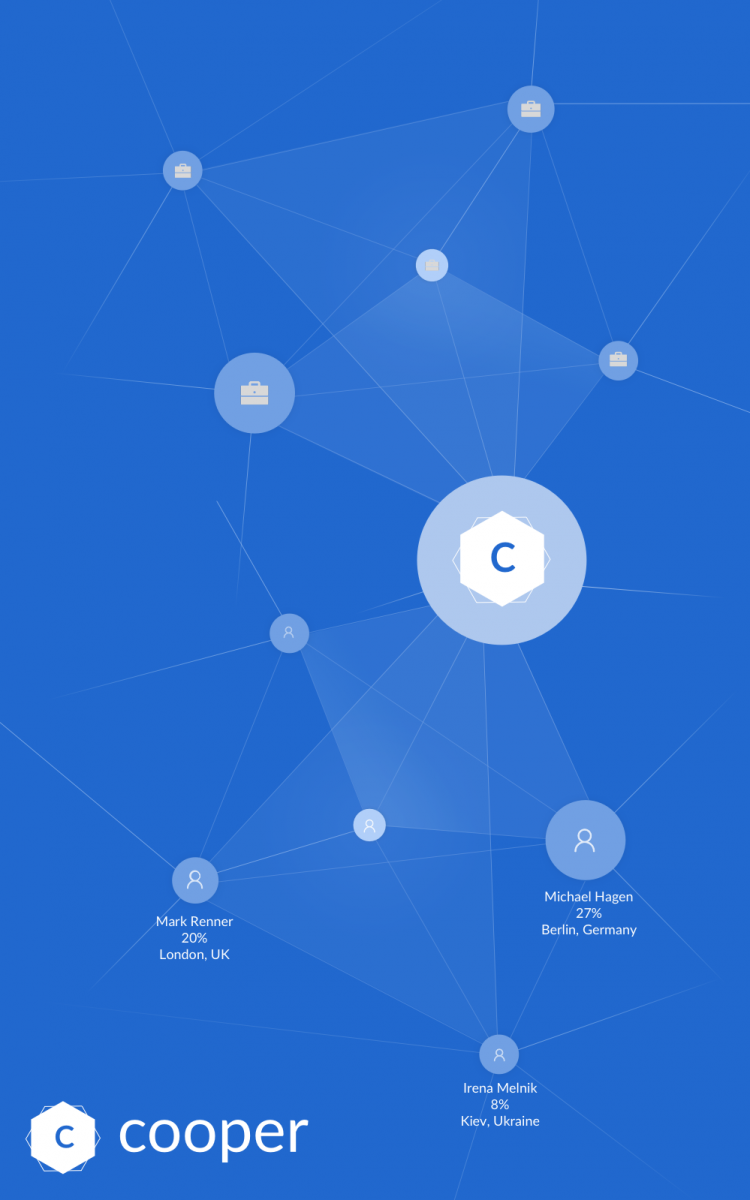 AUCTA
Founders
Daniel Seiler
Elias Alonso
Henri Huselstein
Builds an Industrial Training Automation Platform, utilizing the power of immersive technologies.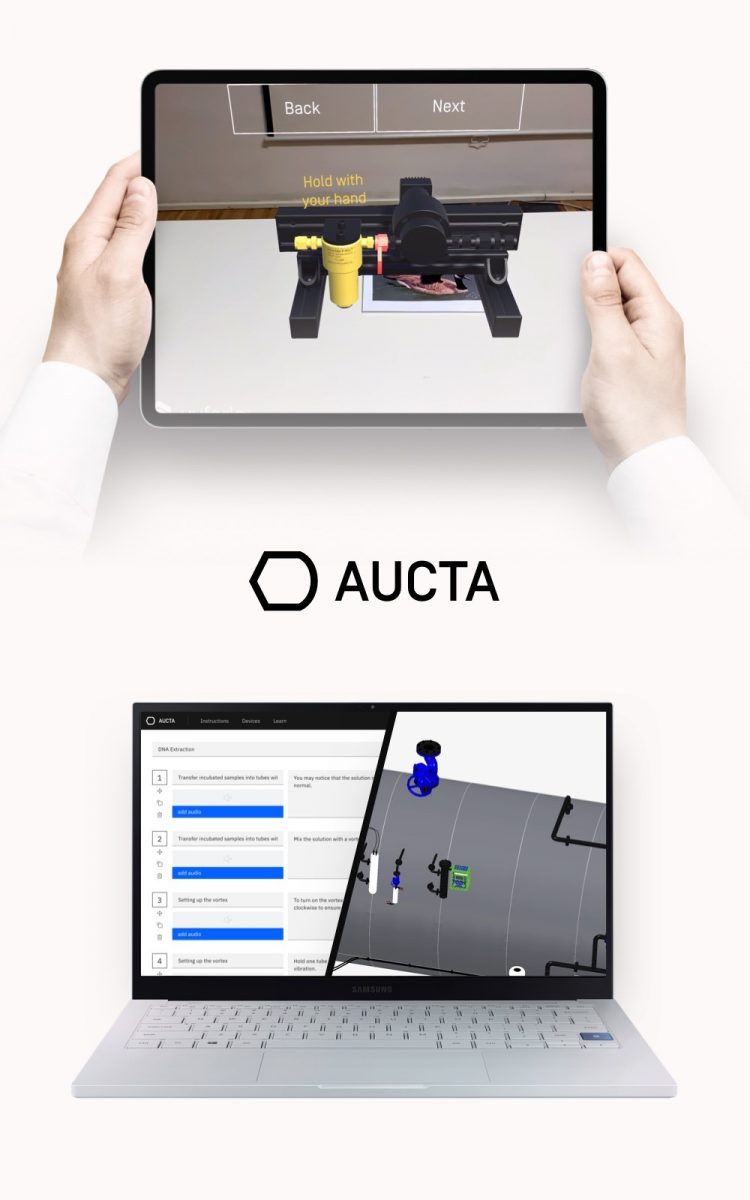 Marine Digital
Industry
Business Software, Transportation
Founders
Ivan Ladan
Alexey Fitiskin
Amir Mamedov
Alexey Enshin
Develops neural networks for the recognition of documents and internal automation frameworks for the logistic sector

VisioLab
Industry
AR/VR, Business Software
Founders
Justin Shenk
Tim Niekamp
VisioLab is unifying canteen operations by digitalizing the point-of-sale with vision-based food recognition.
Our iPad solution is designed to make hiring a cashier and operating a checkout as easy as downloading an App.

Spotter
Industry
Marketing and Sales
Founders
Axel Besinger
Áron Lőrincz
Enabling creators to collect, manage, craft, and collaborate on visual content in one super social workspace – Notion
for visual work.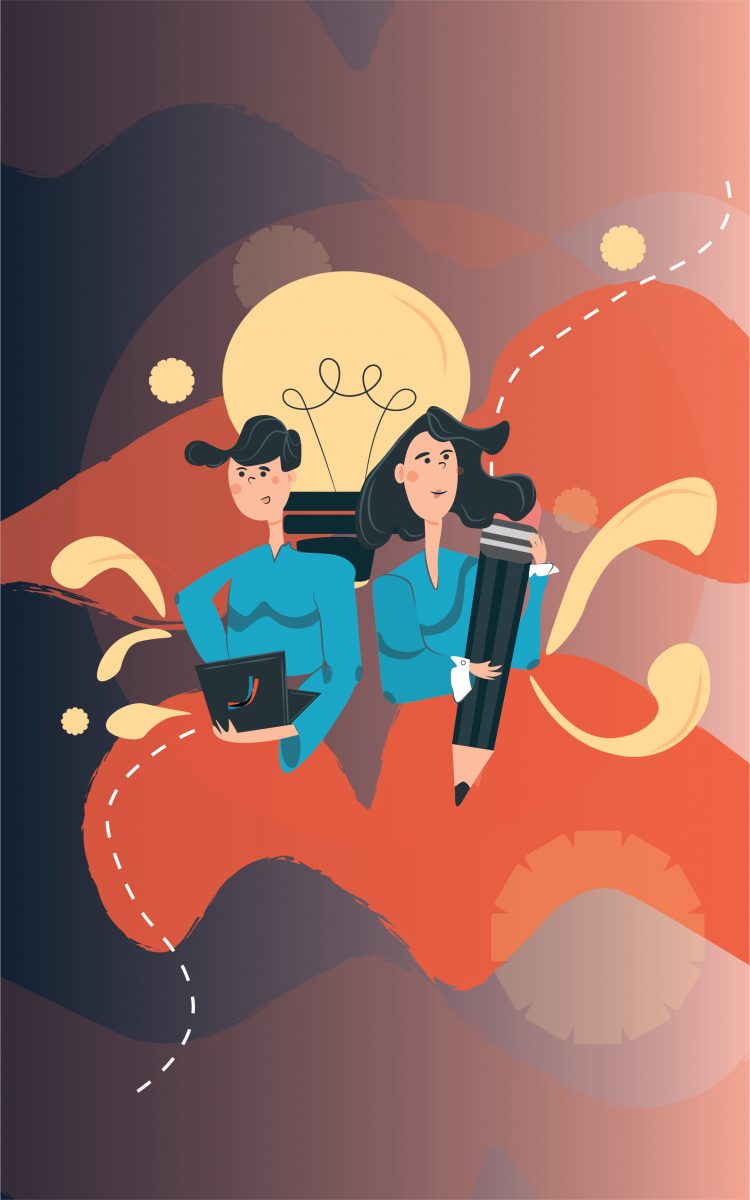 Scavengar
Founders
Marc Wicht
Arthur Schiller
Albert Lochmüller
Stefan Wirth
Gives you the ability to create, distribute, and monetize Augmented Reality experiences without the need for technical or design knowledge – from the palm of your hand and in no time.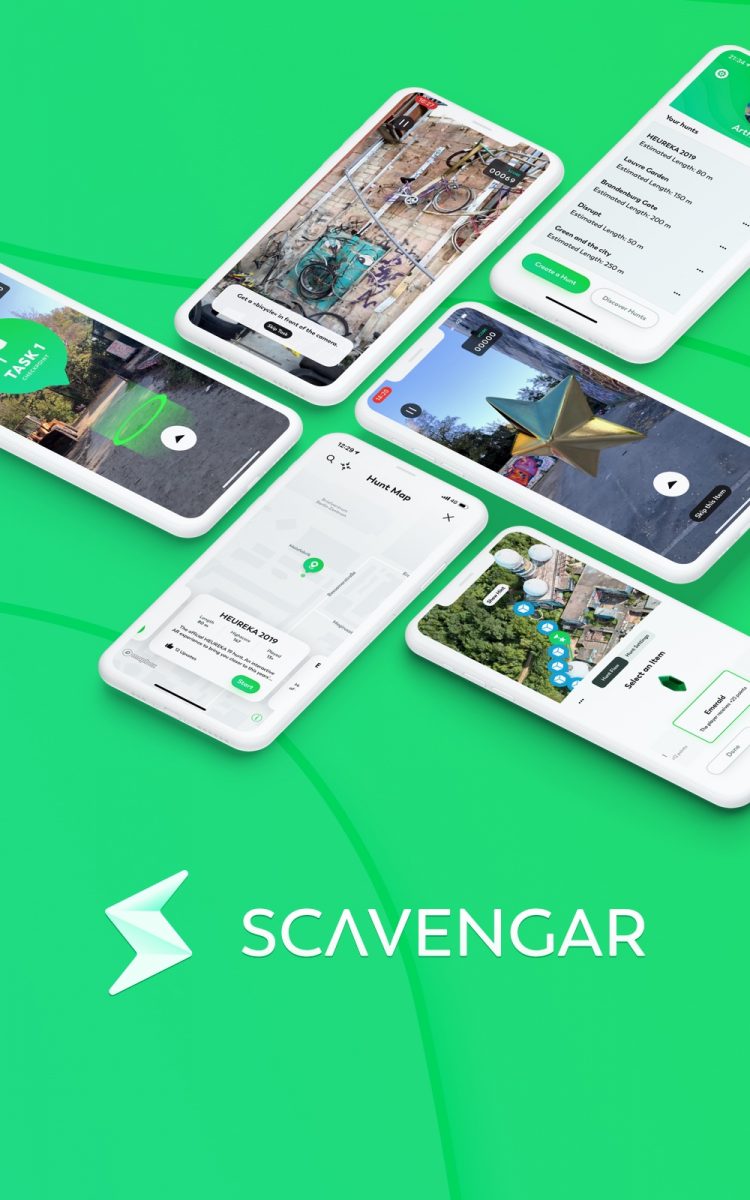 ThinkImmo
Industry
FinTech, Proptech
Founders
René Füchtenkordt
Fabian Lurz
Stefan Perlebach
Offers a search engine for real estate investors to find lucrative investments.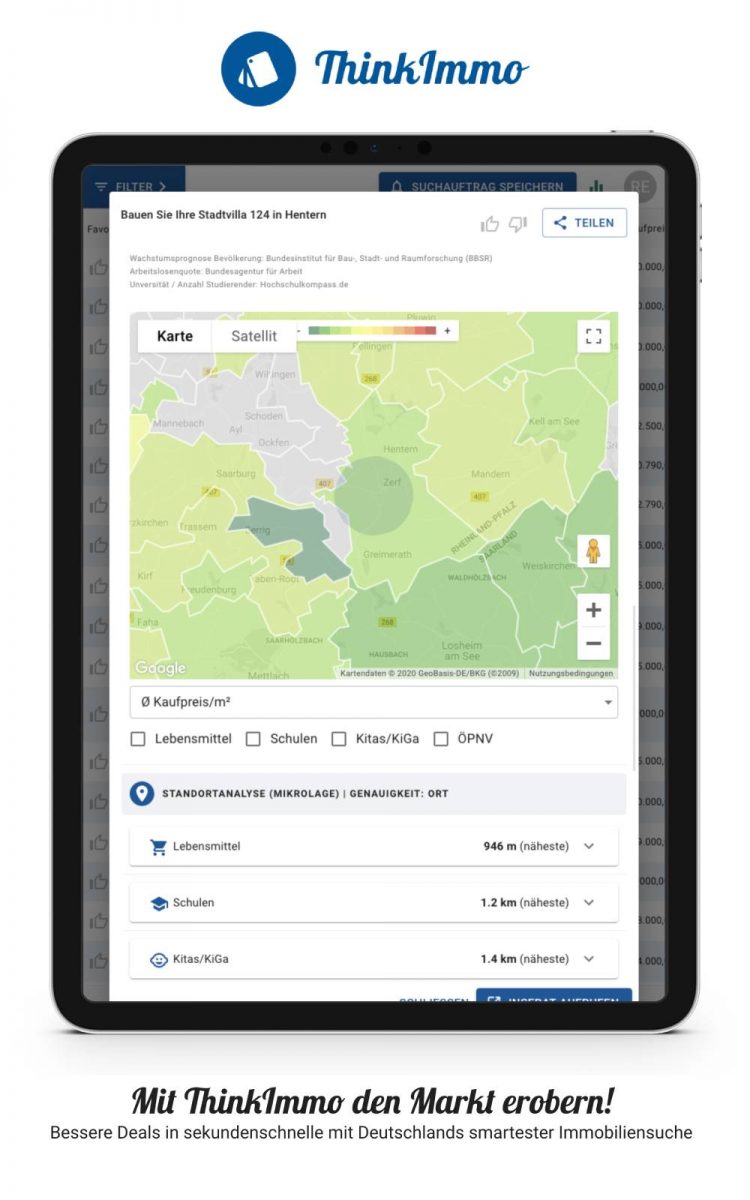 Chargetrip
Industry
Navigation and Mapping
Founders
Pieter Waller
Gideon van Dijk
Makes routing and charging effortless for electric vehicle drivers and fleets.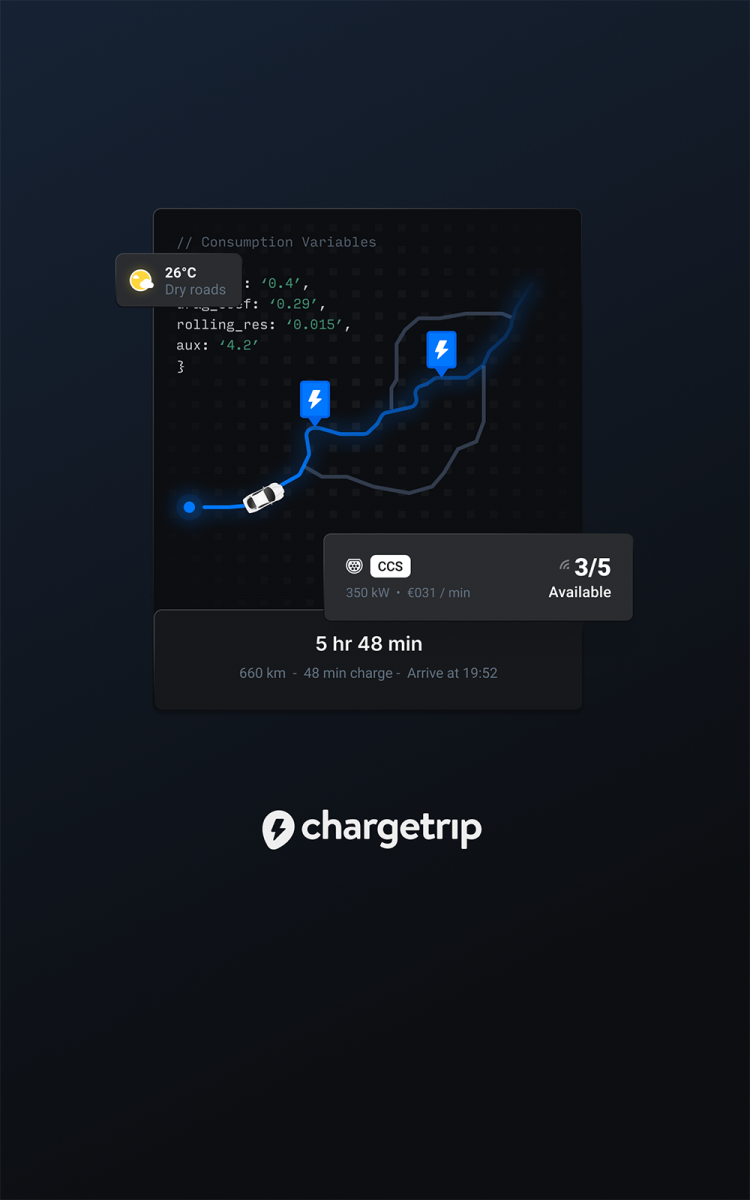 GHOST – feel it. GmbH
Industry
Information Technology
Founders
Isabella Hillmer
Laura Bücheler
Offers a software solution to create tactile feedback concepts to make the human-machine-interface more intuitive, faster to learn and easier to understand.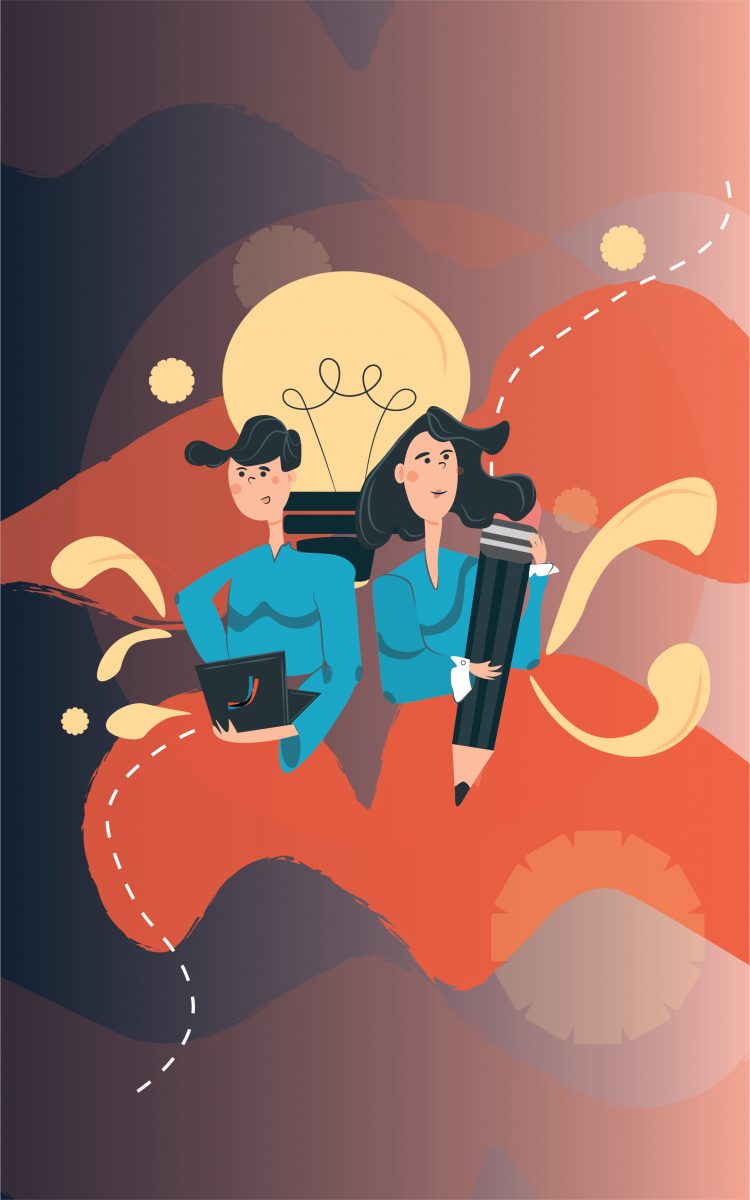 HYRE
Founders
Maximilian Willert
Luca Lallopizzi
Christof Mehlstäubler
HYRE is a career compass guiding university talents to top careers while creating detailed digital profiles that make it easier for companies to select the right talent.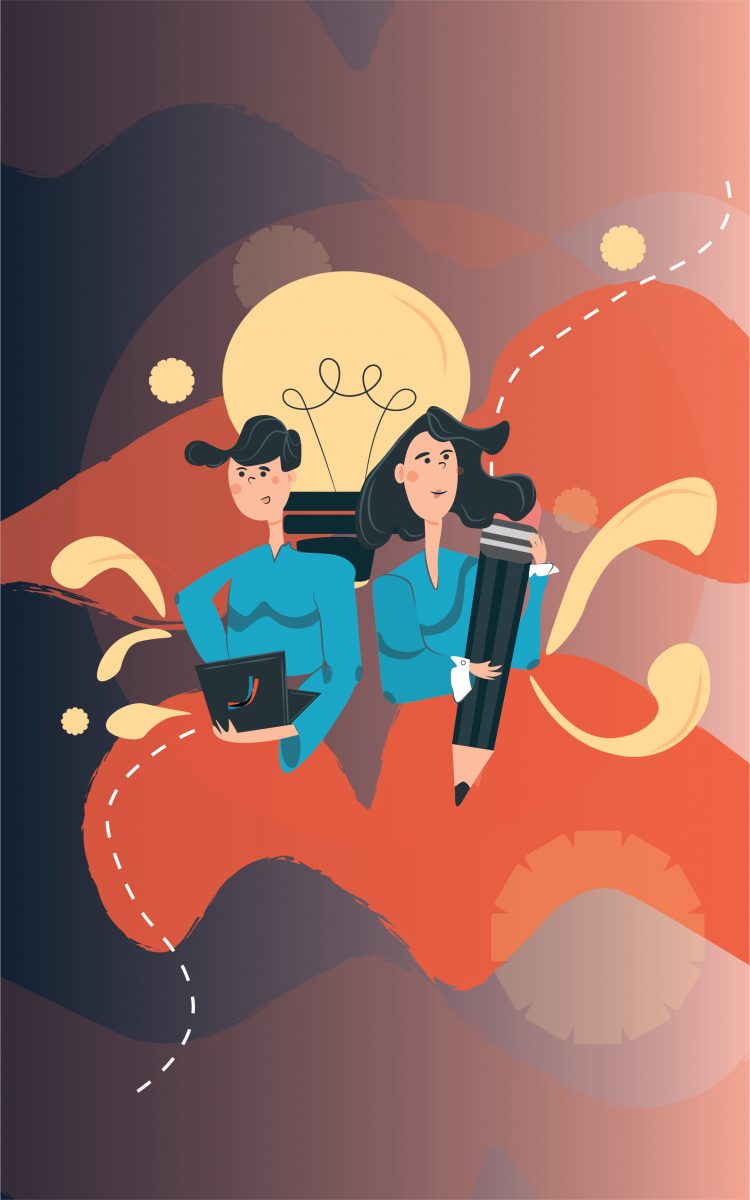 EquityHub
Industry
Professional Services
Founders
Martin Köhler
Filip Rajsic
Enables startups to automate or speed-up legal tasks throughout all stages and to improve communication with the various stakeholders and advisors.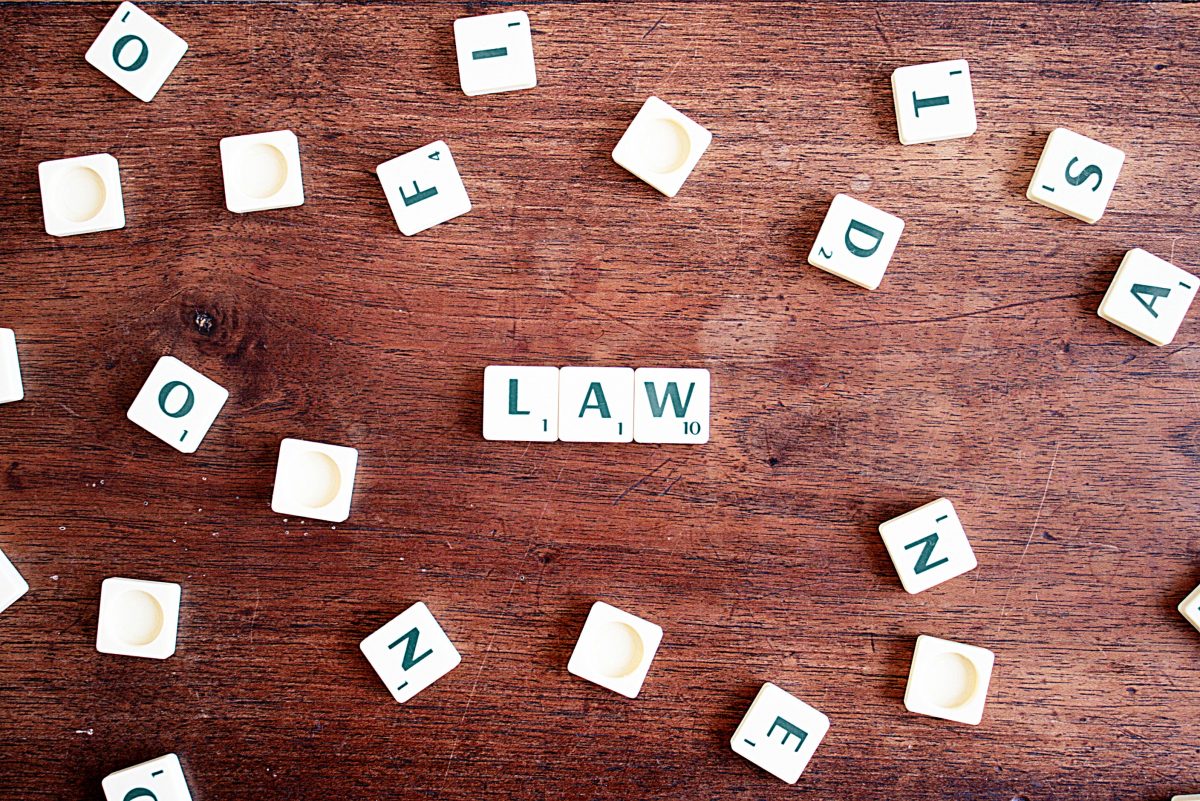 Dilecy
Industry
Security and Privacy
Founders
Kris Laumann
Benedict Gondolph
Offers a tool to control how the own personal data is handled at companies.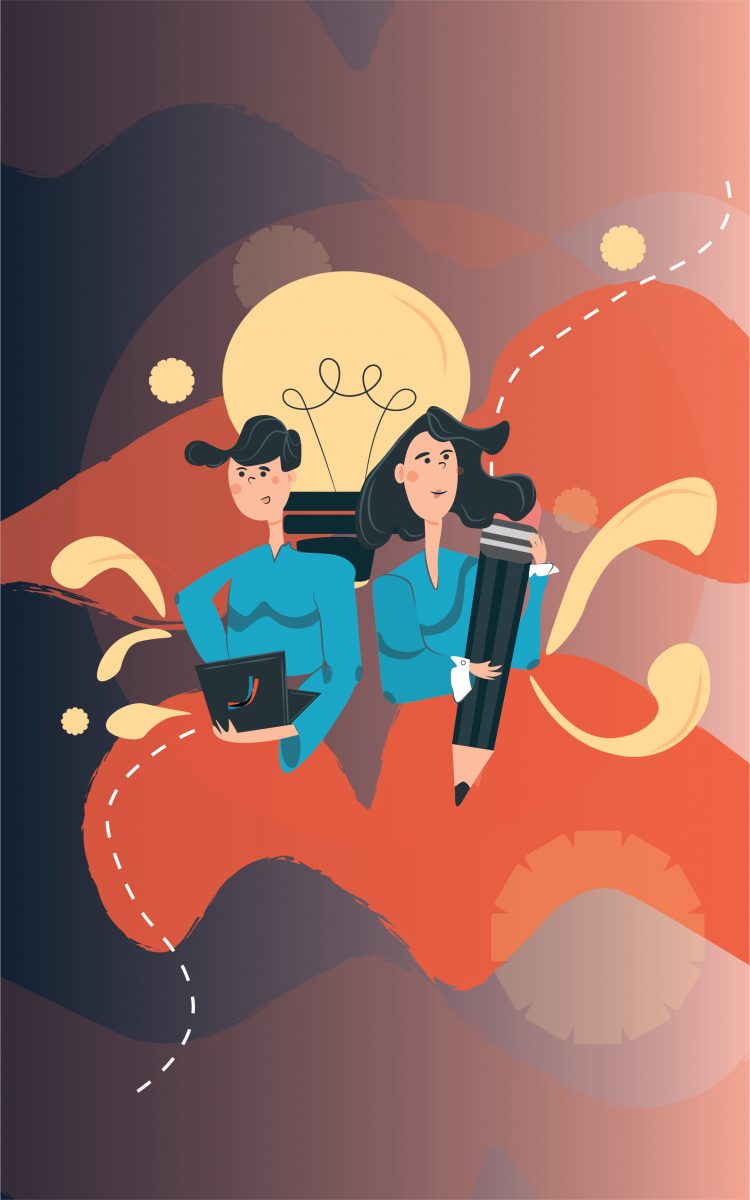 Seashell
Industry
Information Technology
Founders
Matheus Krüger Winter
Benedikt Franke
Eduardo Schmidt
Seashell is the only platform for setting up and managing IoT software Infrastructure with the click of a button: Fully customizable, turnkey, and 100% ready to scale.

Yolife
Industry
Community and Lifestyle
Founders
Tassilo Weber
Roope Kärki
Helps you to live longer in good health through lifestyle changes, professional consultations, and medical therapies.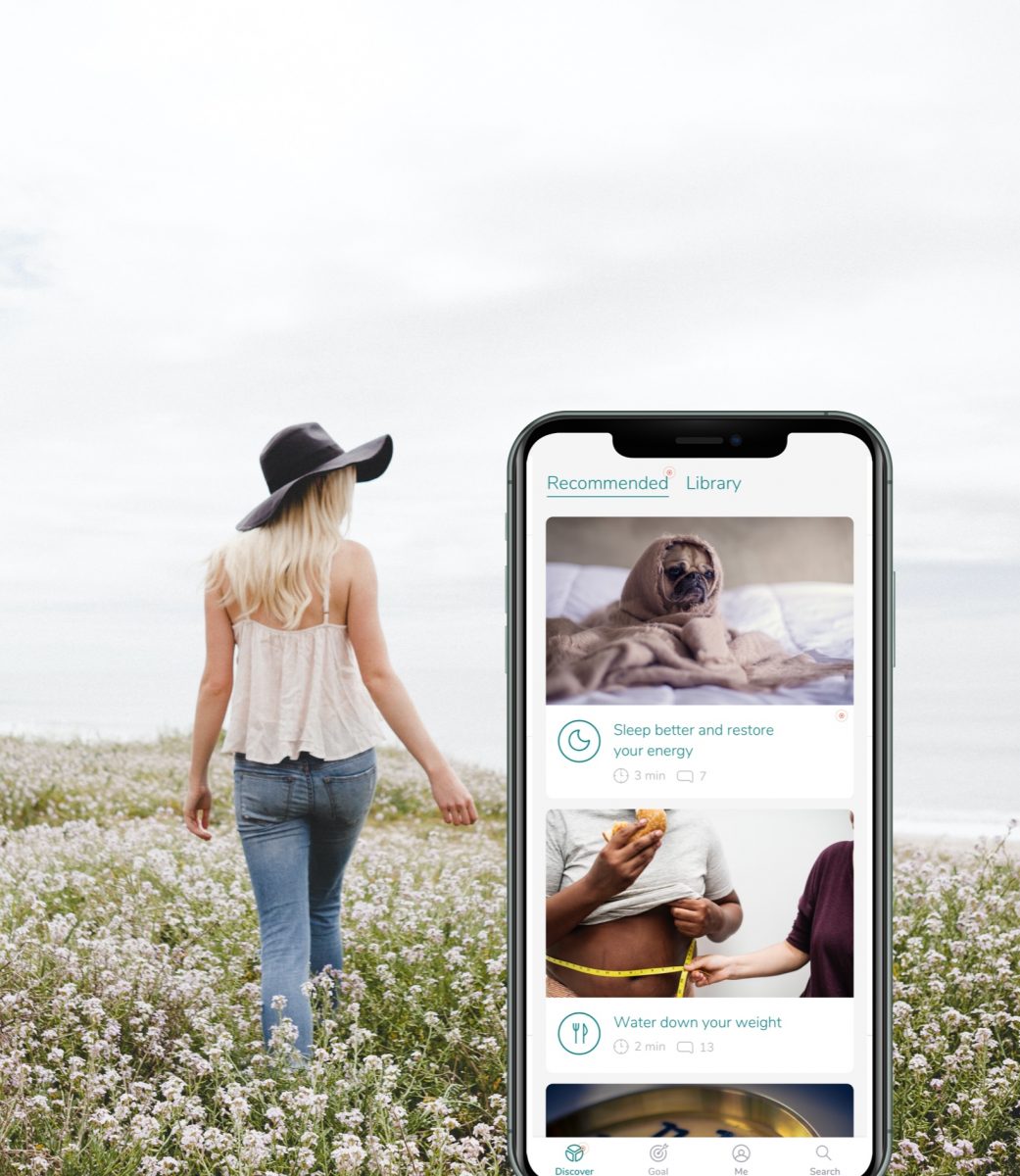 Defudger
Industry
Media, Entertainment and Publishing
Founders
Kristof Szabo
Zoltan Kovacs
Dominik Kovacs
Enables news, media and digital platforms to verify the authenticity of audiovisual content or detect fake images, videos or deepfakes.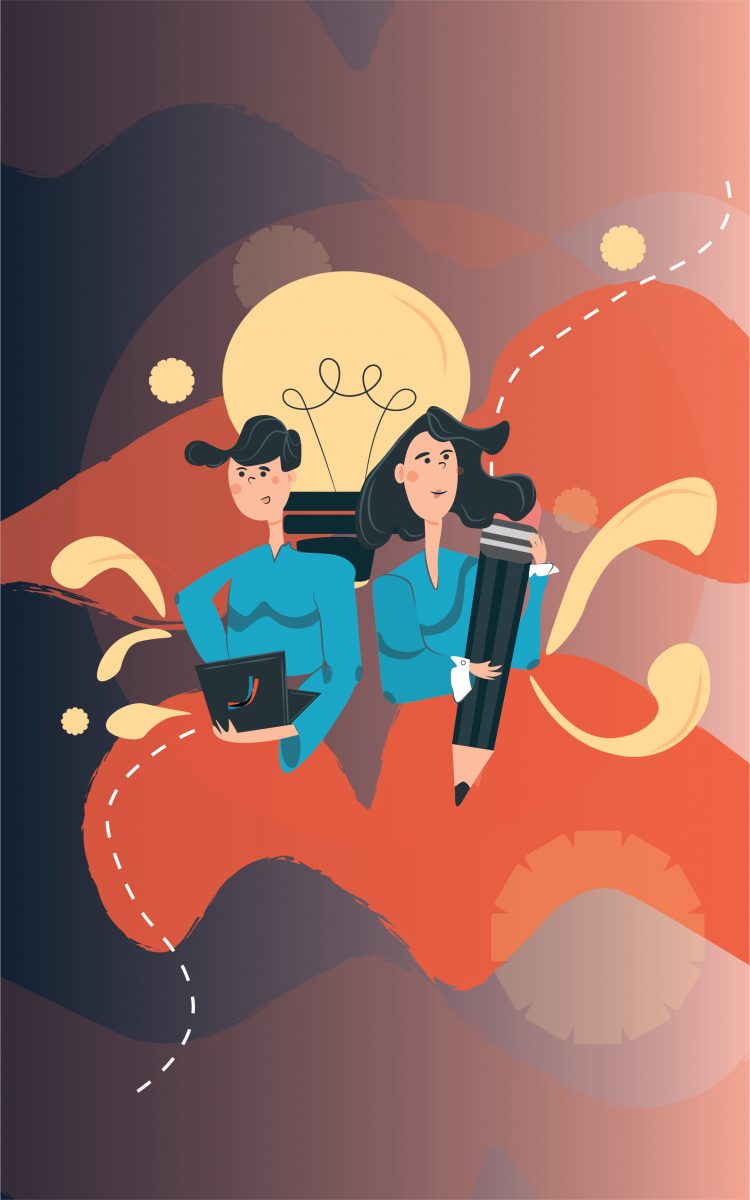 FRAMEN
Industry
Advertising, Proptech
Founders
Dimitri Gärtner
Magdalena Pusch
Alexander Gärtner
Sveatoslav Podobinschi
FRAMEN is a marketplace for advertisers and screen providers. We stream advertisements, news, and stories on public screens in rooms to specific audiences.

tucan.ai
Industry
Business Software
Founders
Lukas Rintelen
Florian Polak
Helps companies to organize and to improve meeting efficiency by transcribing, analyzing, and automating spoken voice data.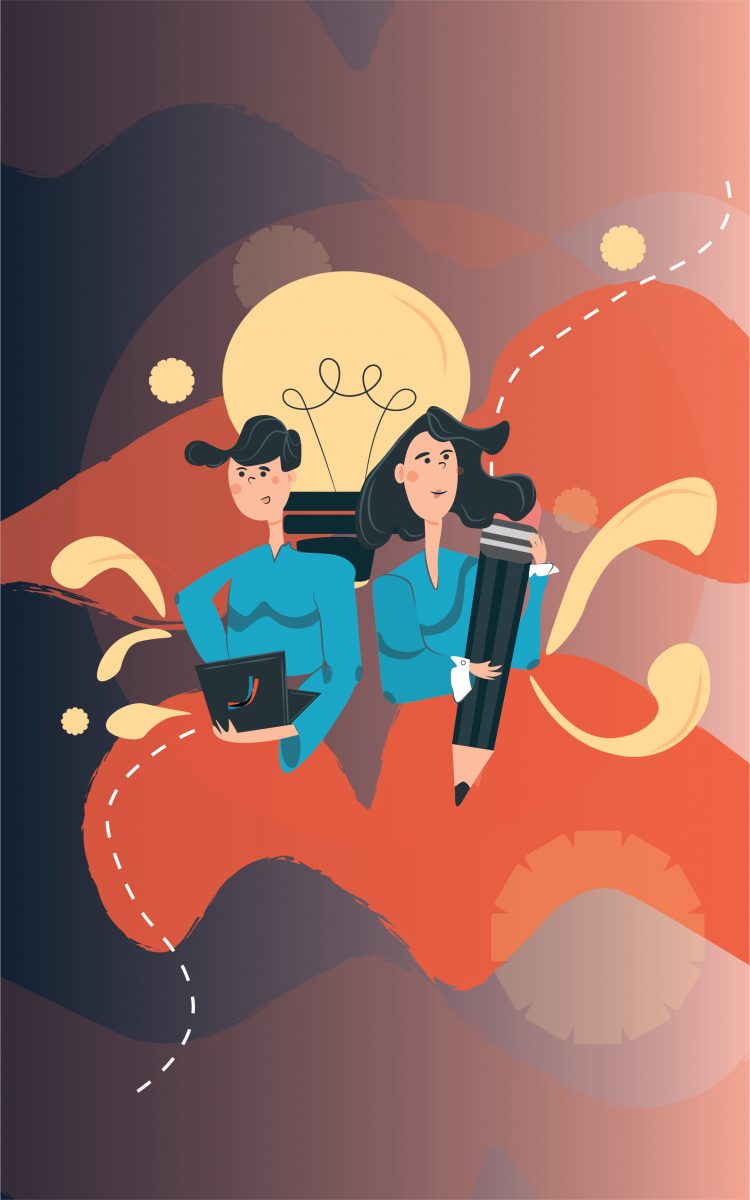 Nitrobox
Industry
FinTech, Transportation
Founders
Henner Heistermann
Provides all the order-to-cash capabilities in one central platform to manage and automate complex subscriptions, usage-based pricing or any hybrid business model.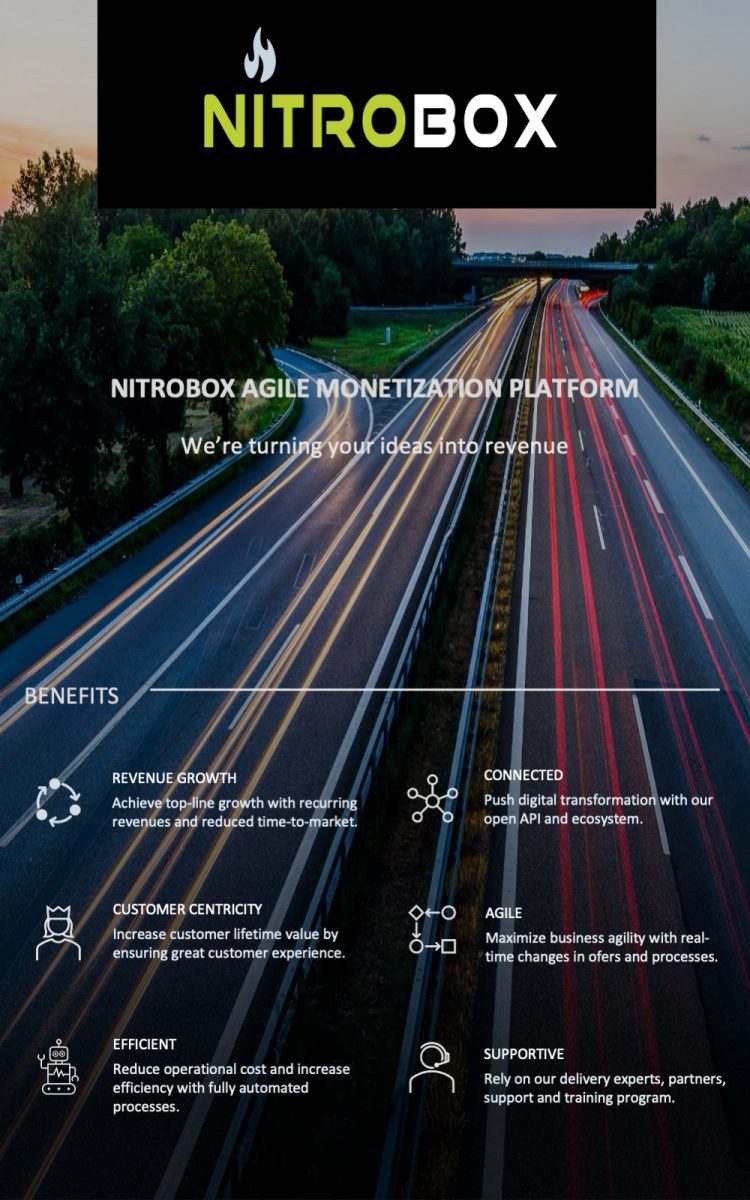 unown
Industry
Community and Lifestyle, Consumer Goods
Founders
Linda Ahrens
Tina Spießmacher
UNOWN enables people to subscribe to fashion instead of owning it.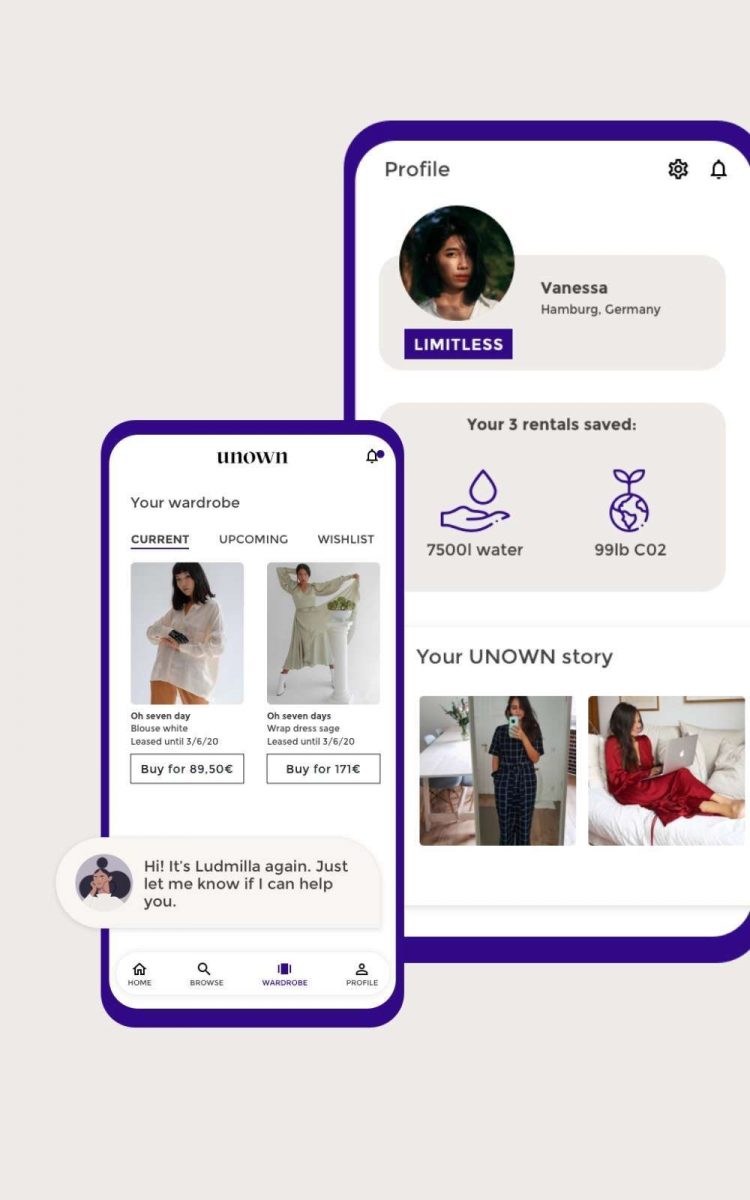 Seecares
Industry
FinTech, Proptech
Founders
Moshe Yeli
Dror Yaffe
Generates digital offering memorandums that help developers and investors close deals faster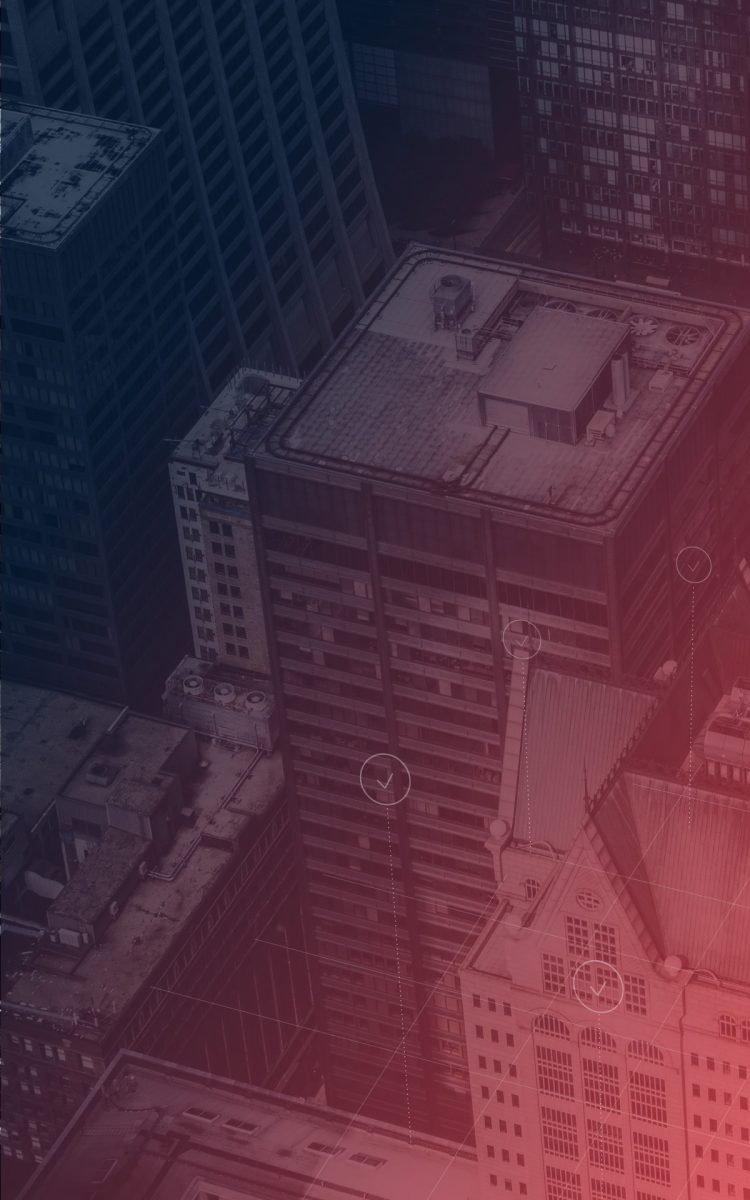 Glassdollar
Industry
Professional Services
Founders
Jan Hoekman
Fabian Dudek
Offers corporates a sourcing and execution platform for startup POCs.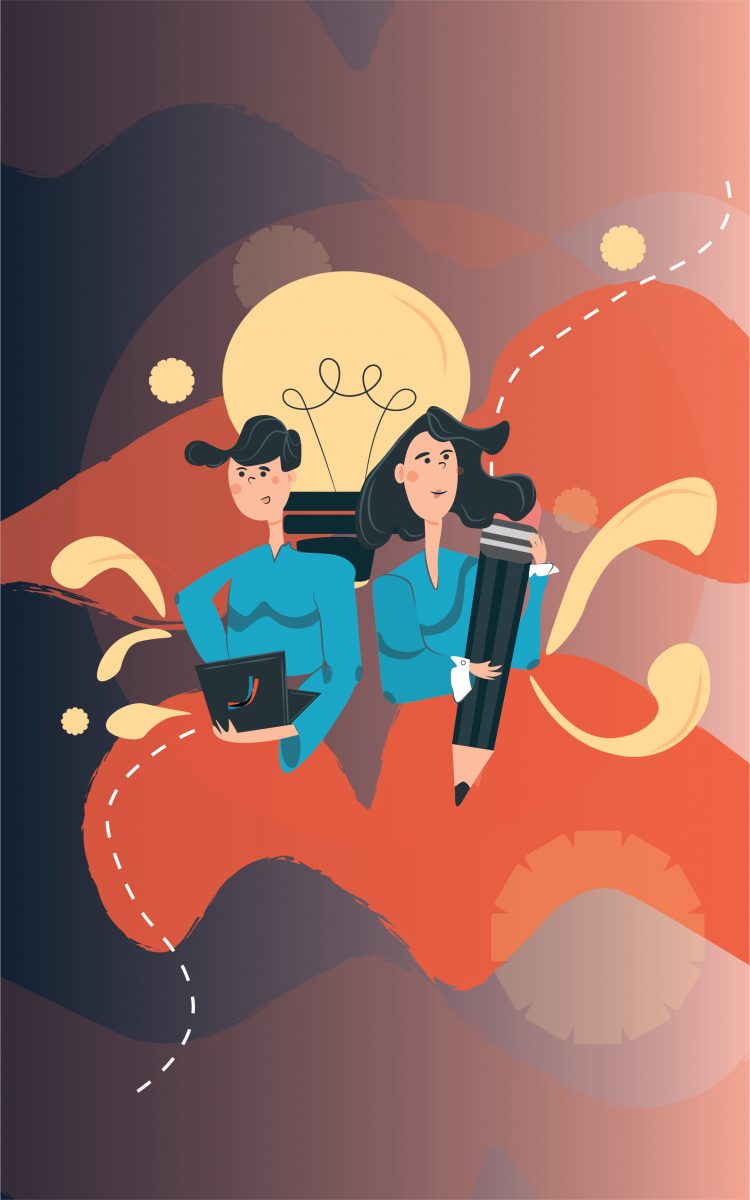 RideBee
Founders
Tobias Reinerth
Lukas Mohs
Fabian Seitz
Enables sustainable B2B-Mobility by developing an employee platform for shared mobility on the way to work via carpools and shared bus shuttles.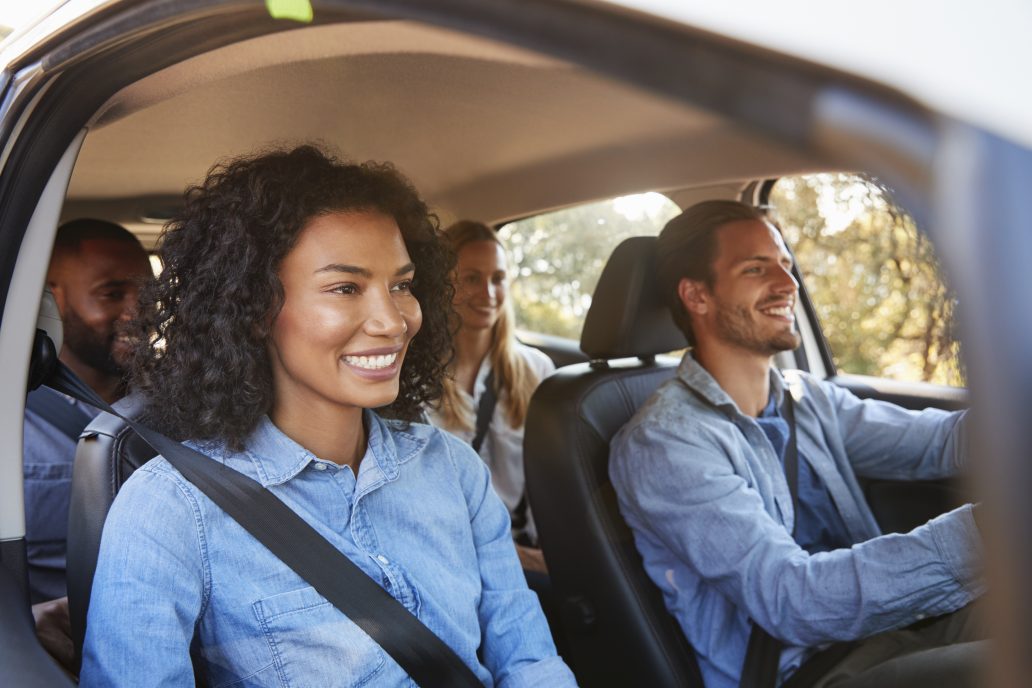 Offmade
Founders
Lucas Christel
Lennart Christel
Enables investors, owners and brokers to source and close digital real estate transactions.

mietwise
Industry
FinTech, Proptech
Founders
Jonathan Liemann
Storm Farell
Creates a digital rental deposit management platform for landlords and property managers, and an effective API for property management platforms.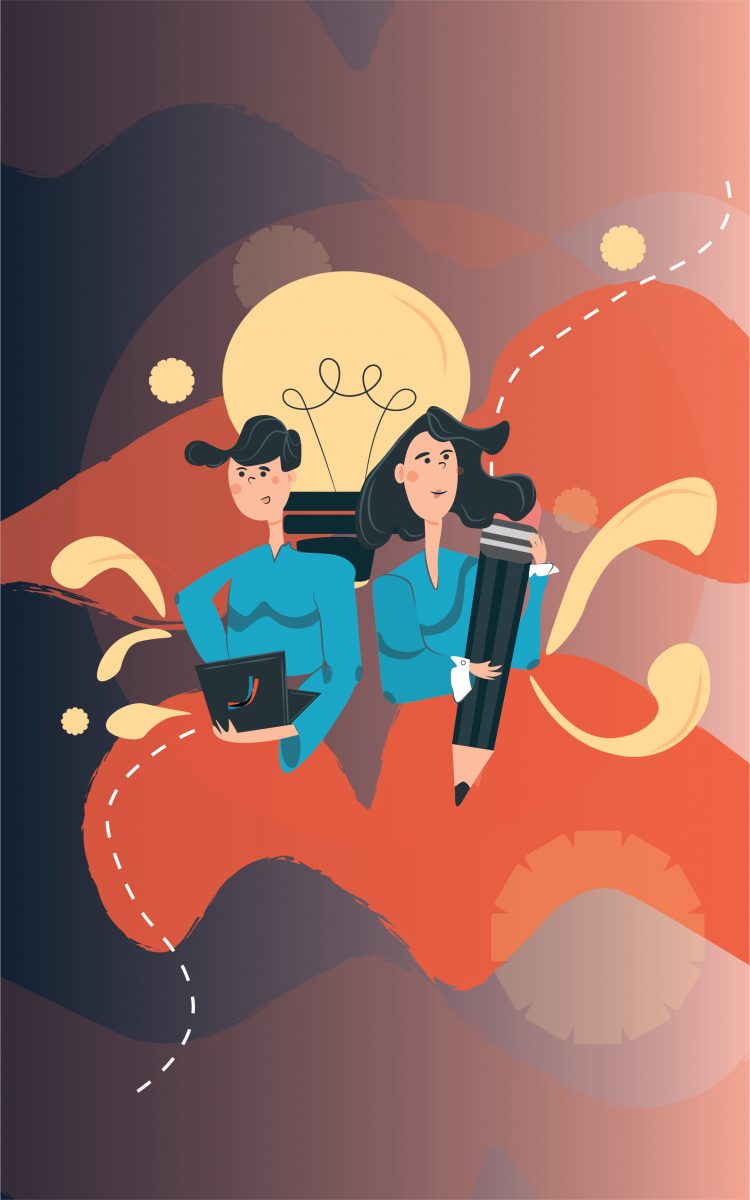 EMMORA
Industry
Community and Lifestyle
Founders
Victoria Dietrich
Evgeniya Polo
Helps people to create the best farewell experience for their loved ones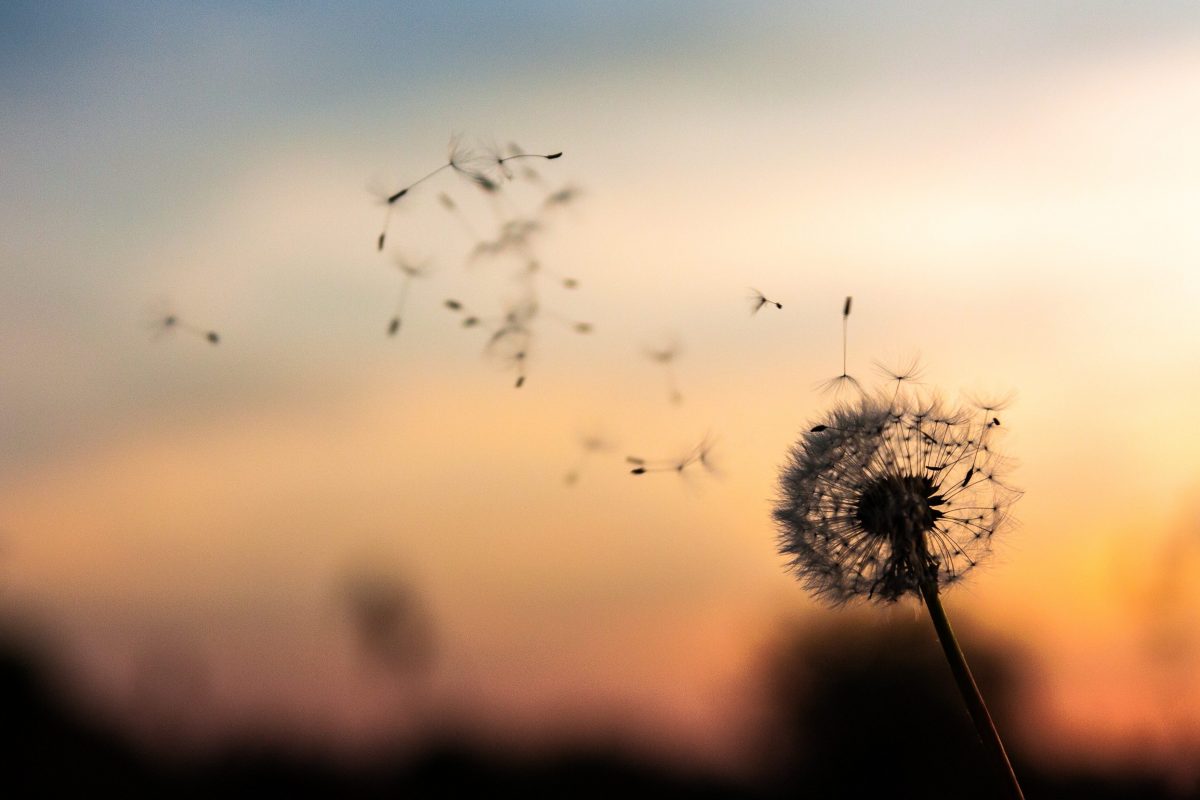 Innential
Founders
Adam Ambrozy
Kris Gunciarz
Innential is a machine learning-powered digital tool that uses data about skills available in companies for team planning, knowledge sharing and employee development.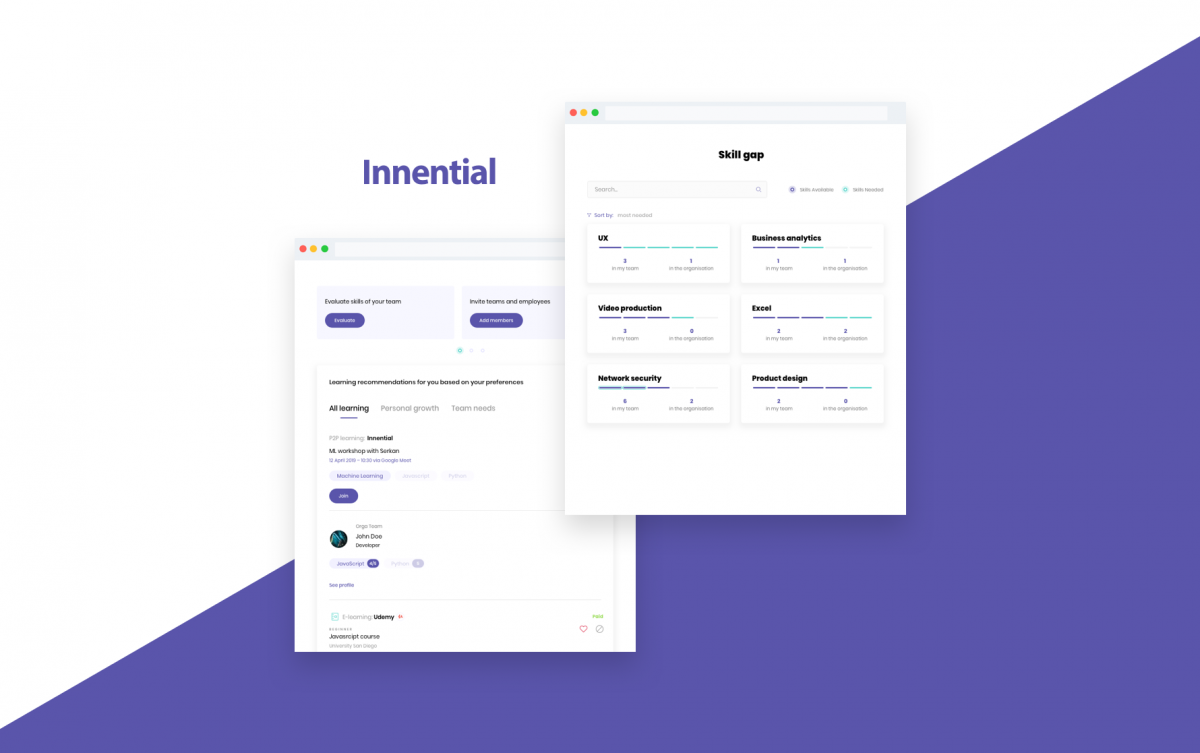 Helios Aerospace
Founders
Dirk-Joost Van Engelshoven
Önder Bagci
Offers forwarders the possibility to book cheap and efficient cargo flights by utilizing the capacity of existing airlines.

BETAFASHION
Industry
Business Software, Community and Lifestyle
Founders
Sebastian Rieder
Stefan Voß
Automates the fashion brand merchandise allocation to produce more turnover and fewer overstocking from day one.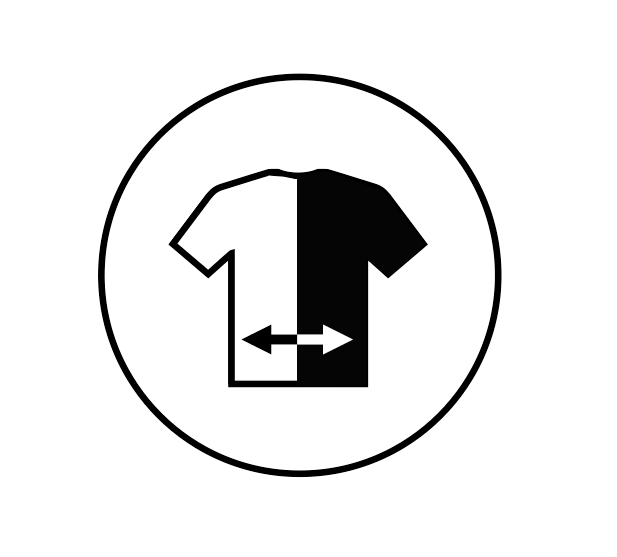 ThisThat
Industry
Marketing and Sales, Media, Entertainment and Publishing
Founders
Maximilian Osborne
Dominic Ivison
Creates the next-gen social polling helping people to find out what the world thinks.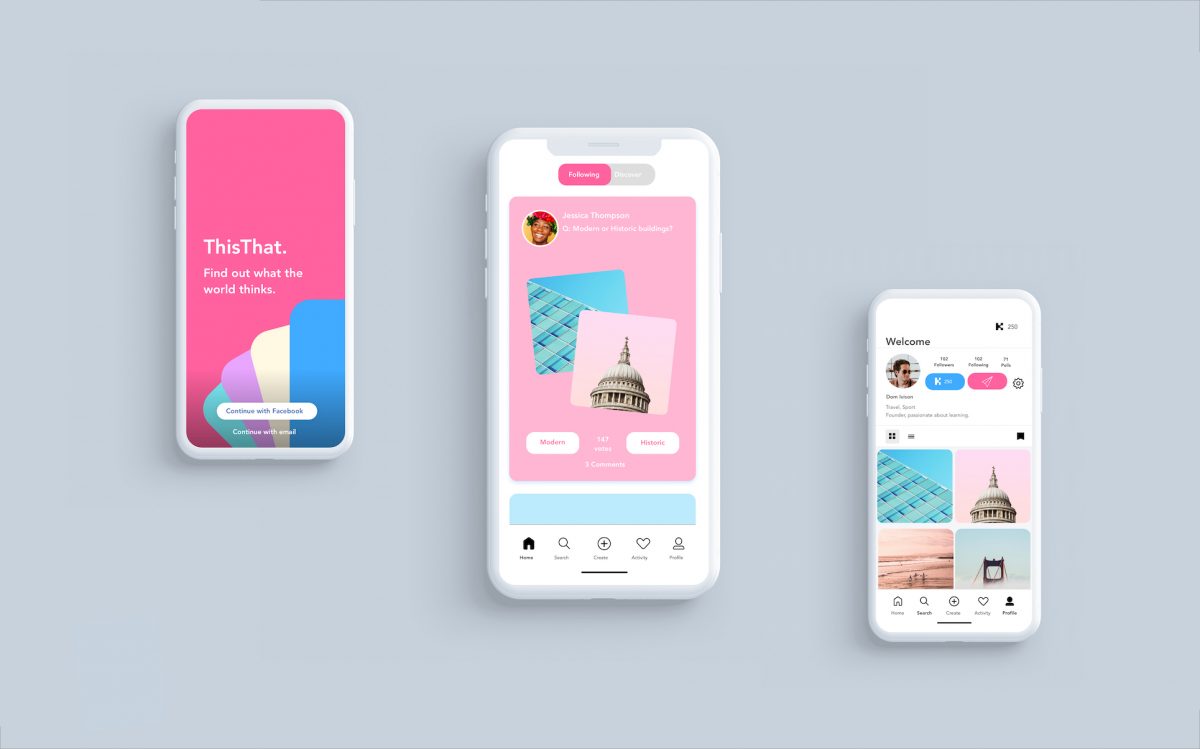 fridai
Industry
eSports and Gaming
Founders
Mark J. Engelhardt
Adam Balogh
Builds an AI-powered voice assistant made for gamers, with never-lagging love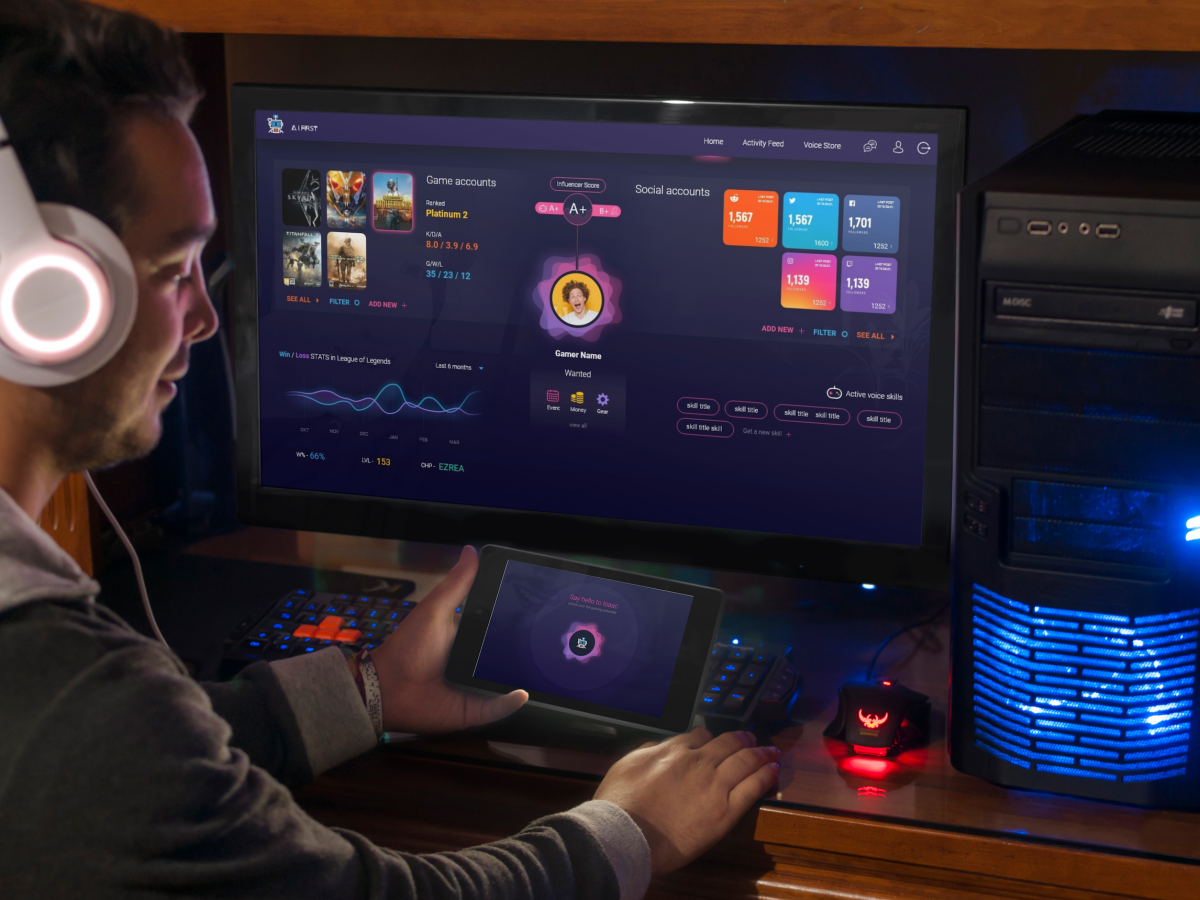 Pukket
Industry
Advertising, Marketing and Sales
Founders
Fahim Pour
Hamideh Iravani
The AI assistant to build and manage brands' communities of superfans to create word-of-mouth at scale.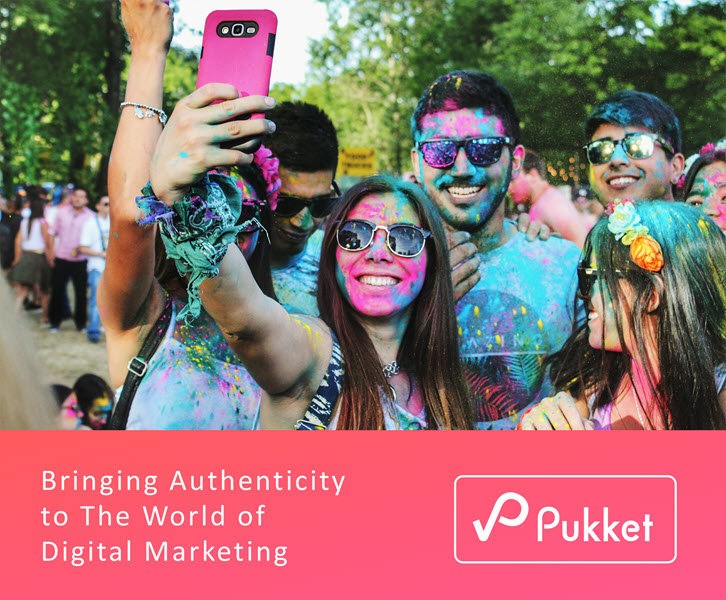 Trucksters
Industry
Information Technology, Transportation
Founders
Ramón Castro Neira
Luis Bardají Izard
Gabor Balogh
Offers transport services using an innovative relay system. Road freight costs with air-freight speeds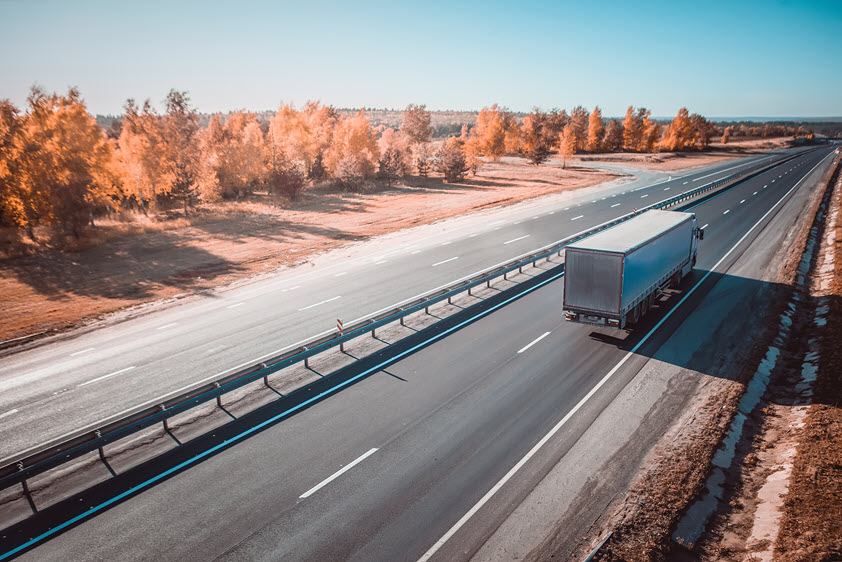 watchbooks
Industry
Education, Media, Entertainment and Publishing
Founders
Clemens Walter
Nicolas Kamp
Offers engaging and entertaining videos, summarizing bestselling books by the authors themselves.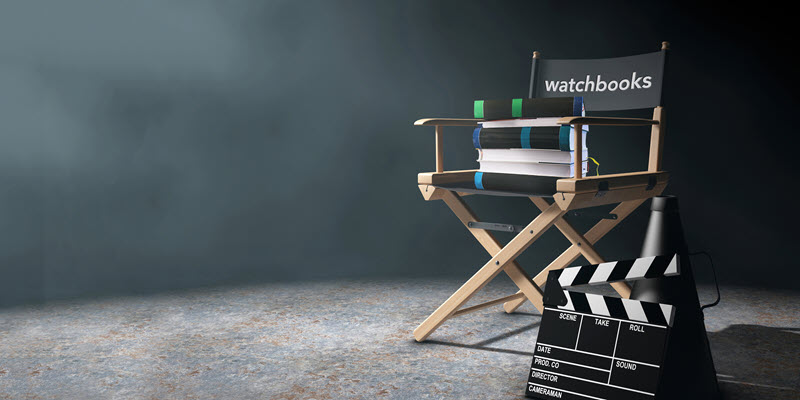 RemoteMore
Founders
Boris Borisov
Boris Krastev
Connects remote developers with companies hiring for remote-based jobs.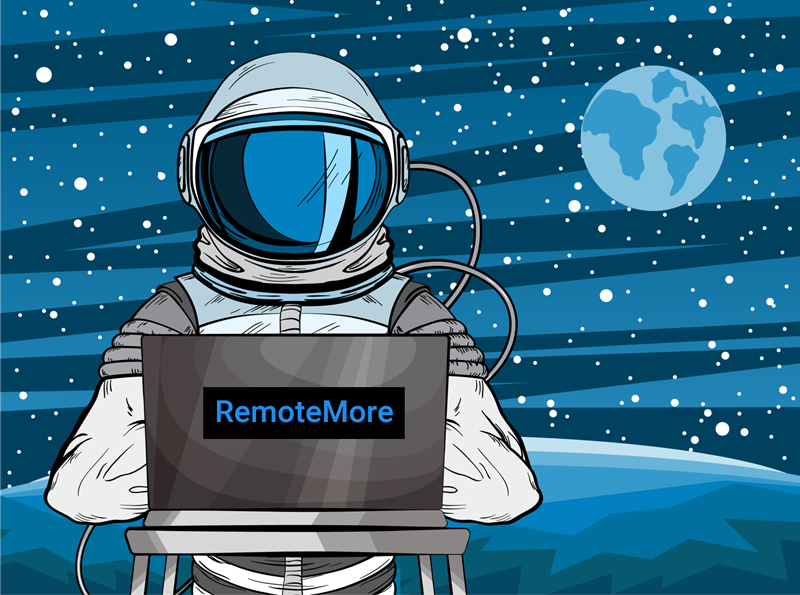 Spreadmix
Founders
Daniel Heltemes
Andreas Steinberger
Connects DJs and music enthusiasts through a live streaming platform.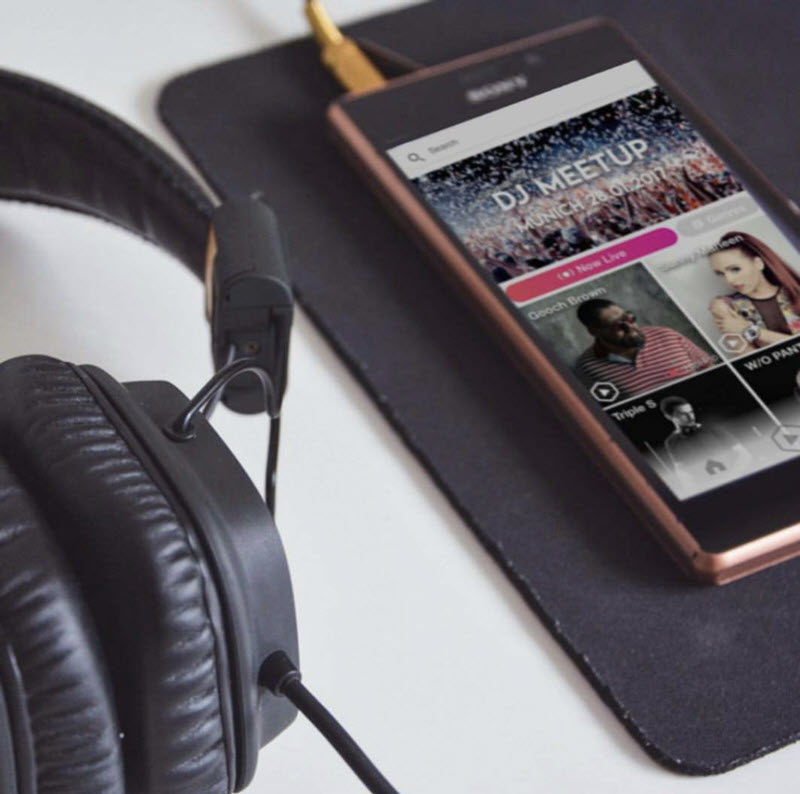 Qualifyze
Industry
Professional Services, Science and Engineering
Founders
Florian Hildebrandt
David Schneider
Gets certified audit reports of life science suppliers in a fast and cost-efficient manner.

GetHenry
Founders
Nikodemus Seilern
Luis Orsini-Rosenberg
GetHenry provides full-service mobility solutions for delivery companies and couriers.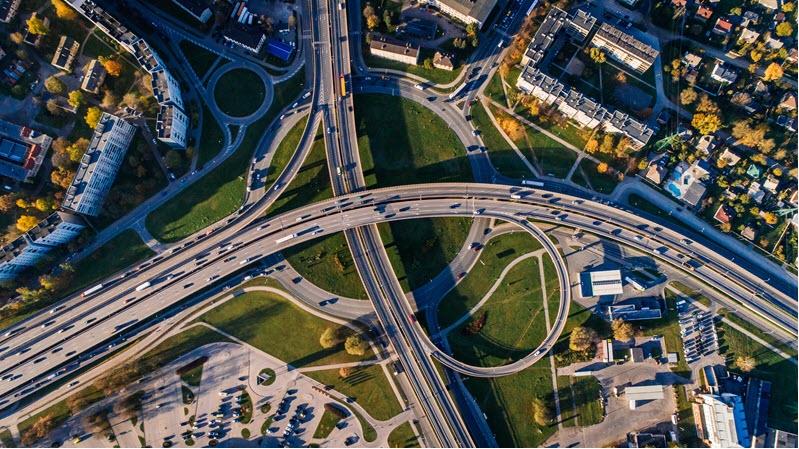 Dogo
Industry
Community and Lifestyle
Founders
Rasa Gentvilaitė Žiemienė
Tadas Žiemys
Eliza-Marija Hirvensalo
Dogo is a gamified mobile app that helps you train your dog at home. The app generates daily training tailored to your dog's progress and monitors you through video exams.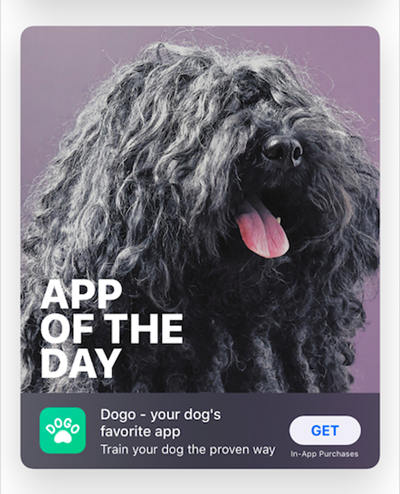 Sharpist
Industry
Education, Human Resources
Founders
Hendrik Schriefer
Fabian Niedballa
Sharpist creates aha moments at scale. We build the mobile platform that helps professionals pursue their careers with greater engagement, focus, and productivity. Our turnkey learning and development solution combines 1:1 video coaching sessions with continuous micro-learning exercises. In a nutshell, Sharpist lets organizations scale world-class executive coaching to their entire workforce.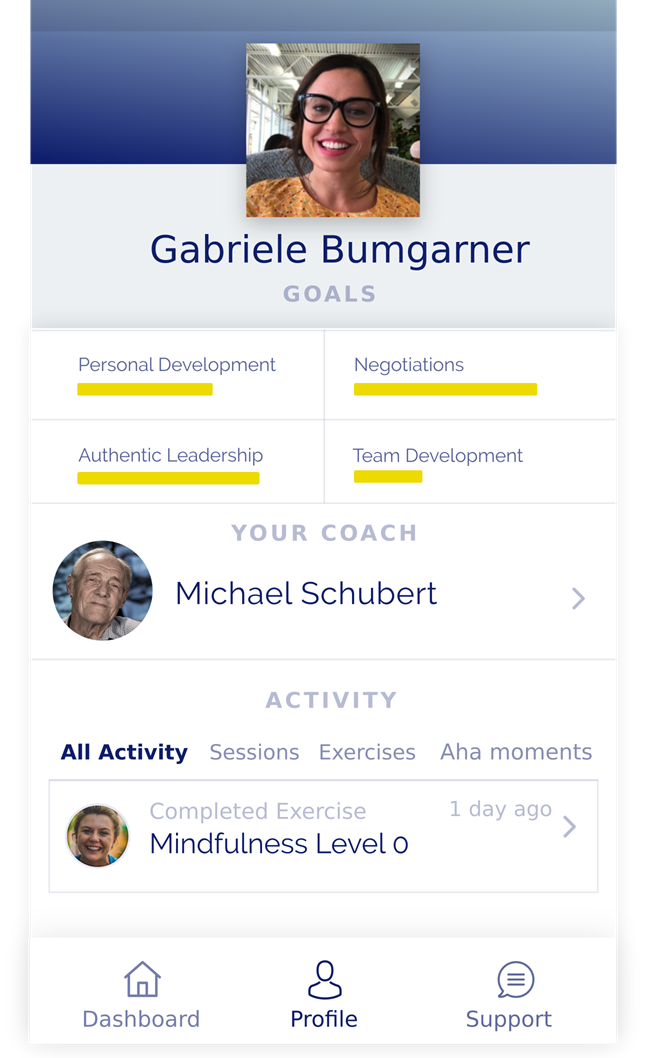 Yolawo
Industry
Business Software, Sports
Founders
Frederik Strelczuk
Julian Eckmann
Julius Mühl
Develops an online booking system that helps local sport clubs to offer a convenient booking experience on their website and to reduce their administrative workload by 70%.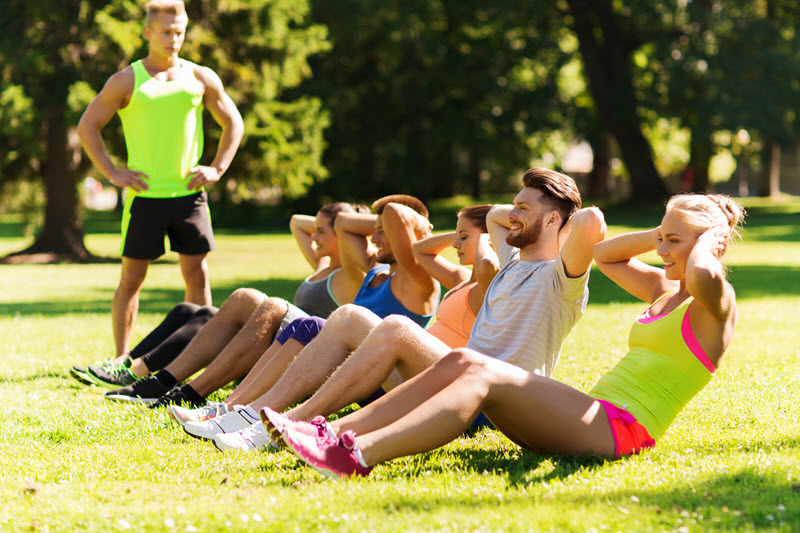 Loco
Industry
AR/VR, eSports and Gaming
Founders
Franci Zidar
Tadej Štrok
Loco is reimagining the on-location visitor experience of travel and heritage destinations by transforming guided tours into gamified adventures with elements of augmented reality (AR).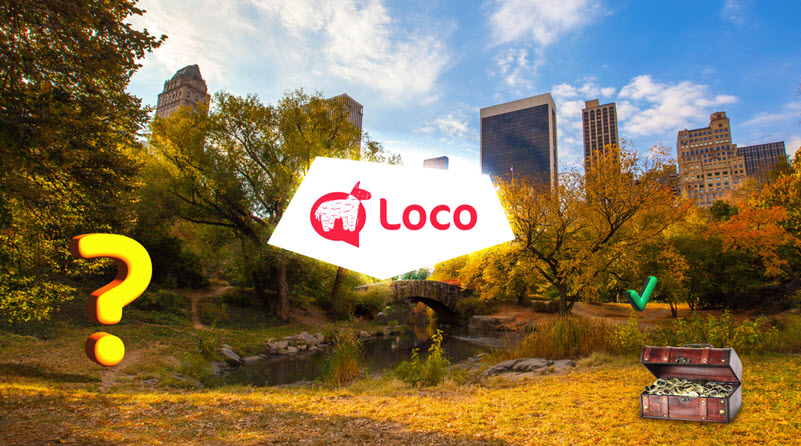 box-to-box
Founders
Ibrahim Hamdy
Nuno Pinge
Streetkickers is the ultimate soccer training app. It delivers professional soccer exercises and training plans to a young audience so that they have more fun and improve their skills.

Flowlab
Industry
Community and Lifestyle, Health Care
Founders
Jonas Vossler
David Jacob
Peter Schwatz
Empowers ambitious people to achieve the optimal state of performance ("Flow") with the help of science-based meditation and self-coaching exercises.