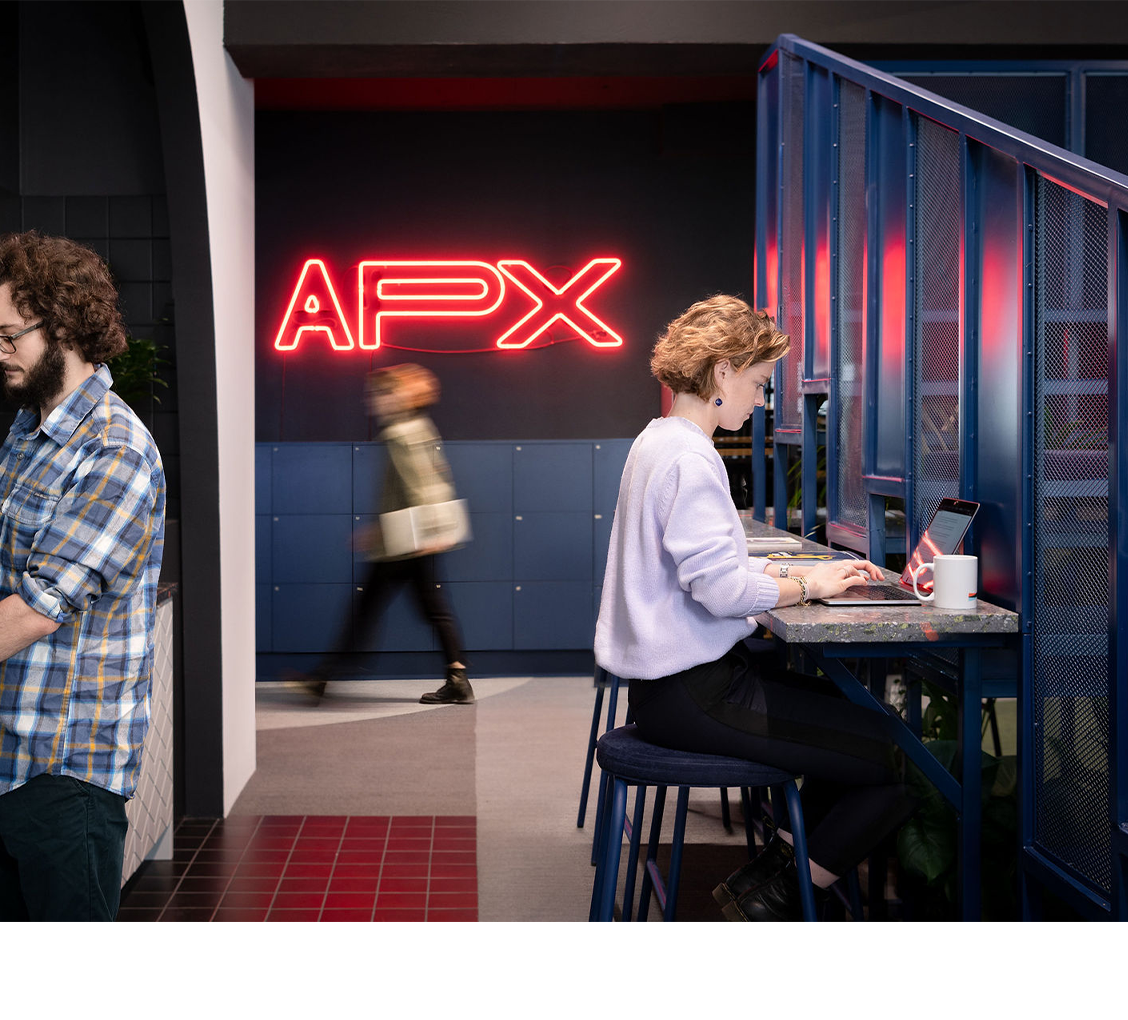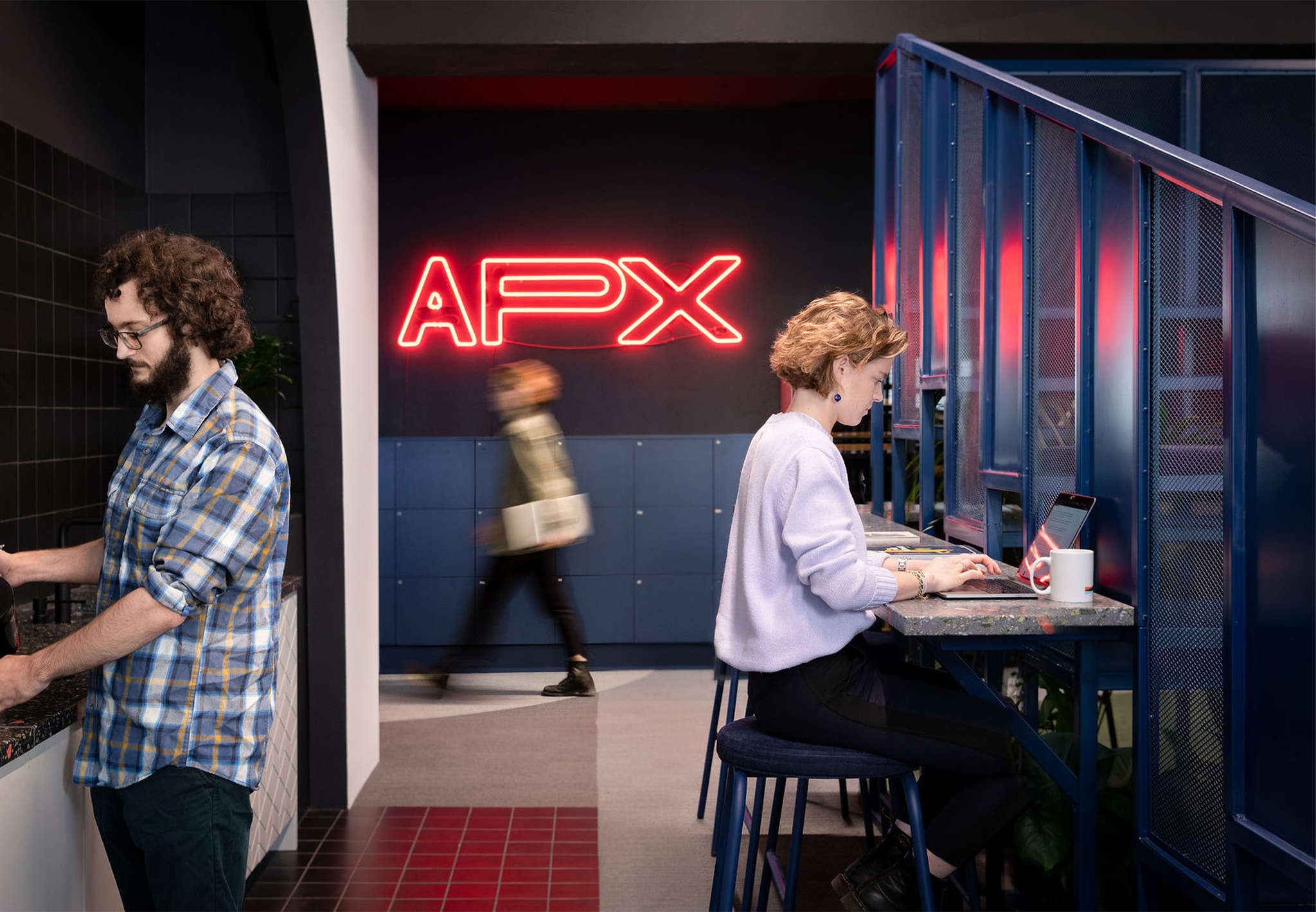 WHOWE ARE
Earliest-stage investor.Long-term partner.
WHOWE ARE
Earliest-stage investor.Long-term partner.
The APX Team
We are here for you.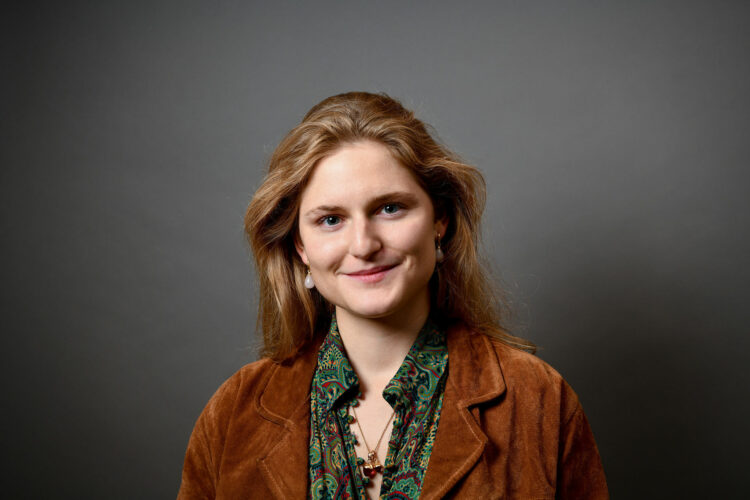 Paulina Gernandt
Investment Associate
Paulina Gernandt
Paulina is an Investment Associate at APX.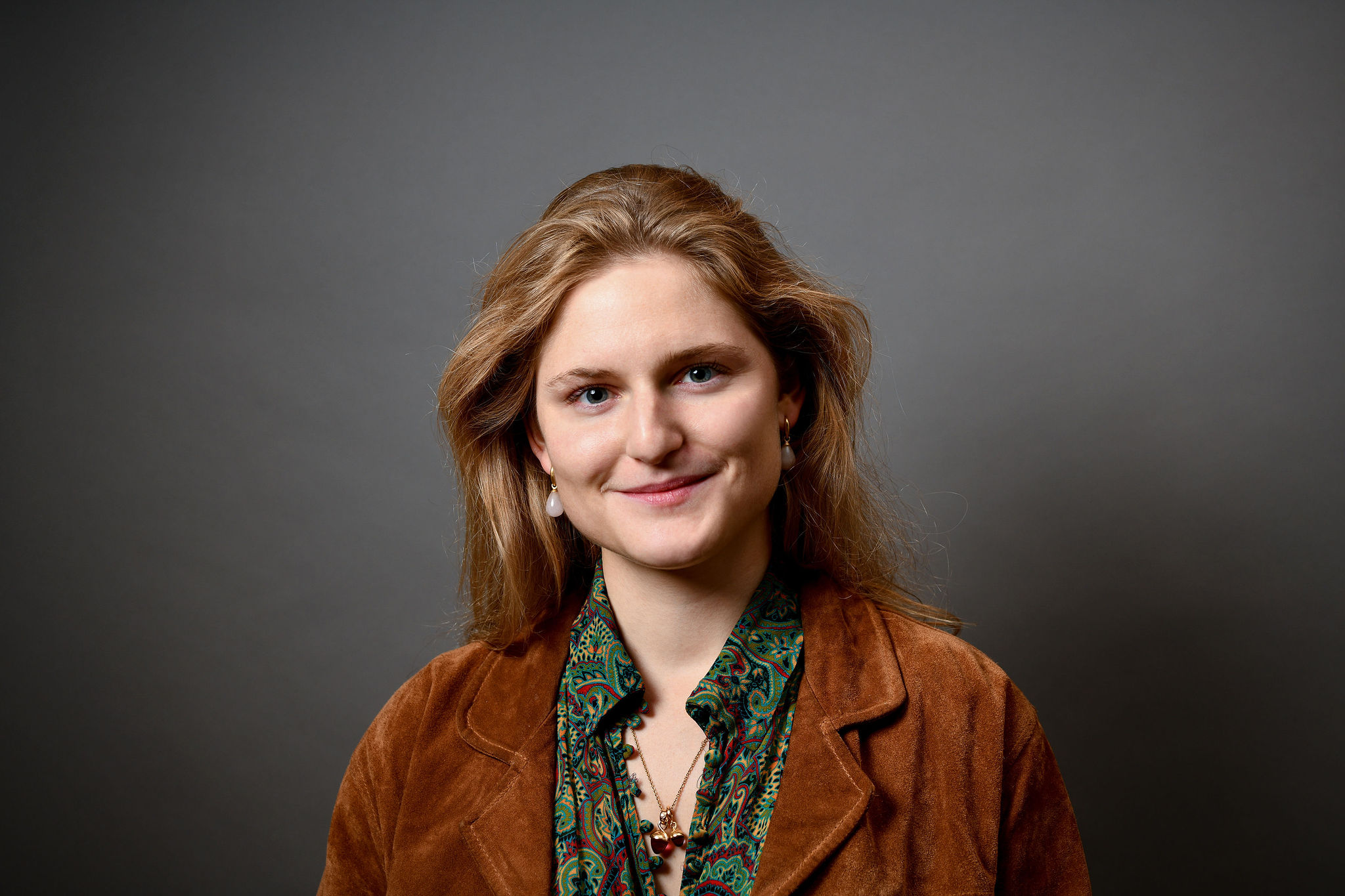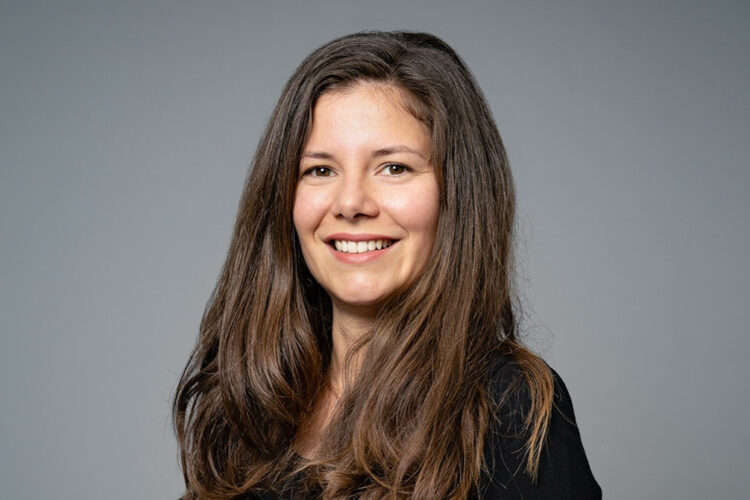 Anne Köller
Head of Campus Operations
Anne Köller
Anne is the Executive Assistant and Campus Operations Manager at APX. Aside from being the right-hand woman of the managing directors, she ensures that operations on the APX campus run smoothly. Solutions-oriented, she is the go-to for employee questions from payroll inquiries to event FAQs. On top of that, Anne and the office dog Perla team up as APX's unofficial co-CHOs (Chief Happiness Officers).
Before joining APX, Anne worked at Axel Springer Plug and Play and at a Berlin-based crowd-investing platform. She holds a bachelor's degree in Social Science from the University of Cologne and has completed practical training as a shipping agent.
Stretching her muscles and imagination, Anne loves doing yoga and reading novels. The recipient of a bohemian upbringing, her parents didn't allow tech in the house, so her first gadget was the Nintendo Switch. That means Anne has a lot of screen time to catch up on!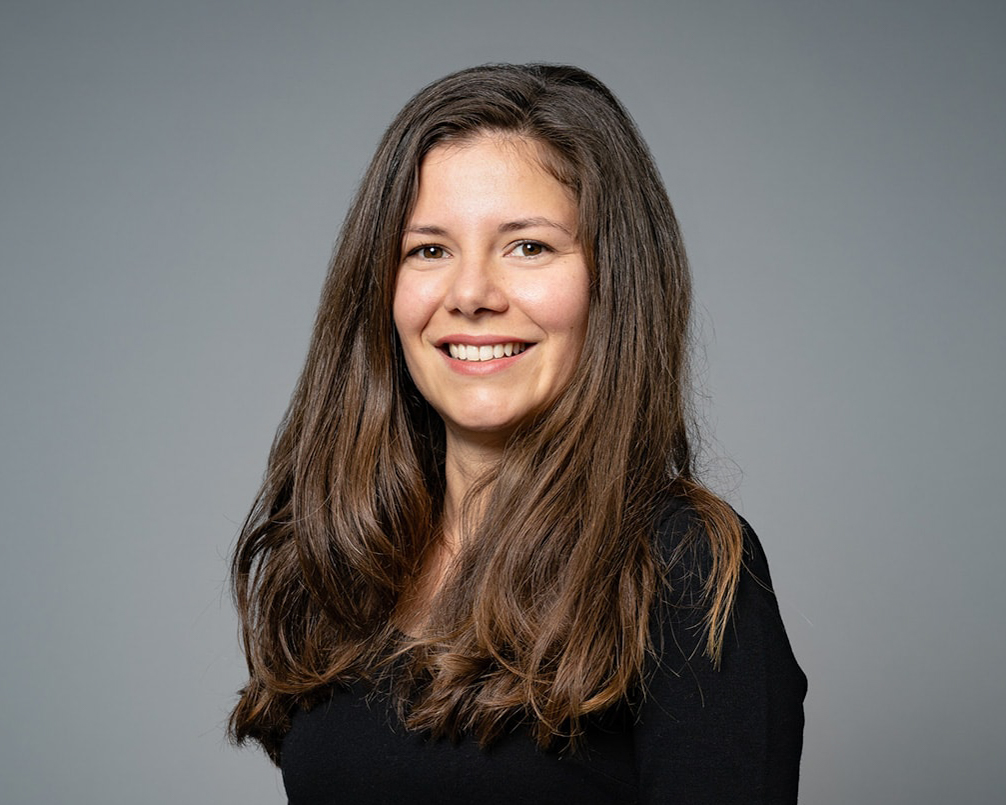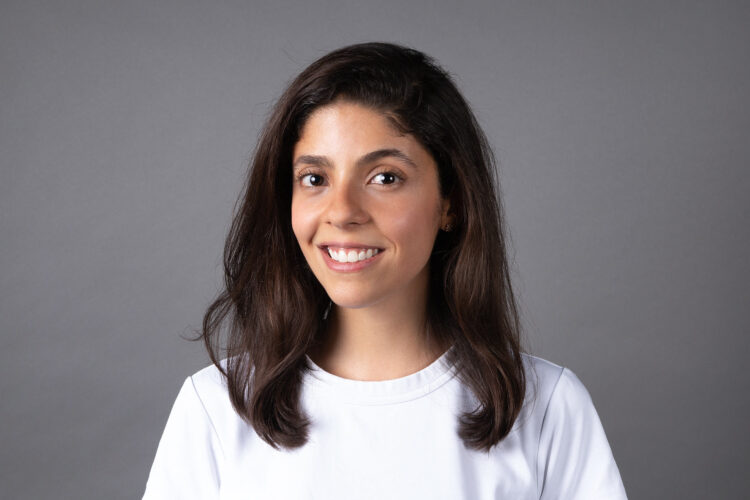 Daniela Machado
Head of Legal
Daniela Machado
Daniela is the Head of Legal at APX. Aside from drawing up and reviewing contracts, she makes sure that the entire investment process runs smoothly. Her goal is to simplify and speed up the overall deal infrastructure while being a go-to teammate to discuss the mechanics of a transaction. In the workplace, she champions diversity, sustainability, and women leaders.
Before APX, Daniela worked at SMP, a German law firm specializing in venture capital and private equity, and Uria Menendez, a full-service Spanish law firm, where she focused on capital markets transactions. These experiences enabled her to gain a depth of understanding to facilitate that deals run efficiently across various jurisdictions. Daniela studied law in Spain and Brazil, where she was born and raised, with a few stops around the world.
Daniela has around twenty years of classical ballet experience under her belt but surrendered her life en pointe to surround herself with legal paperwork. Like sailors navigating by the stars, this foodie uses cafes and restaurants to get around. Daniela is also a semi-professional walker, often seen strolling with her dog, Cora.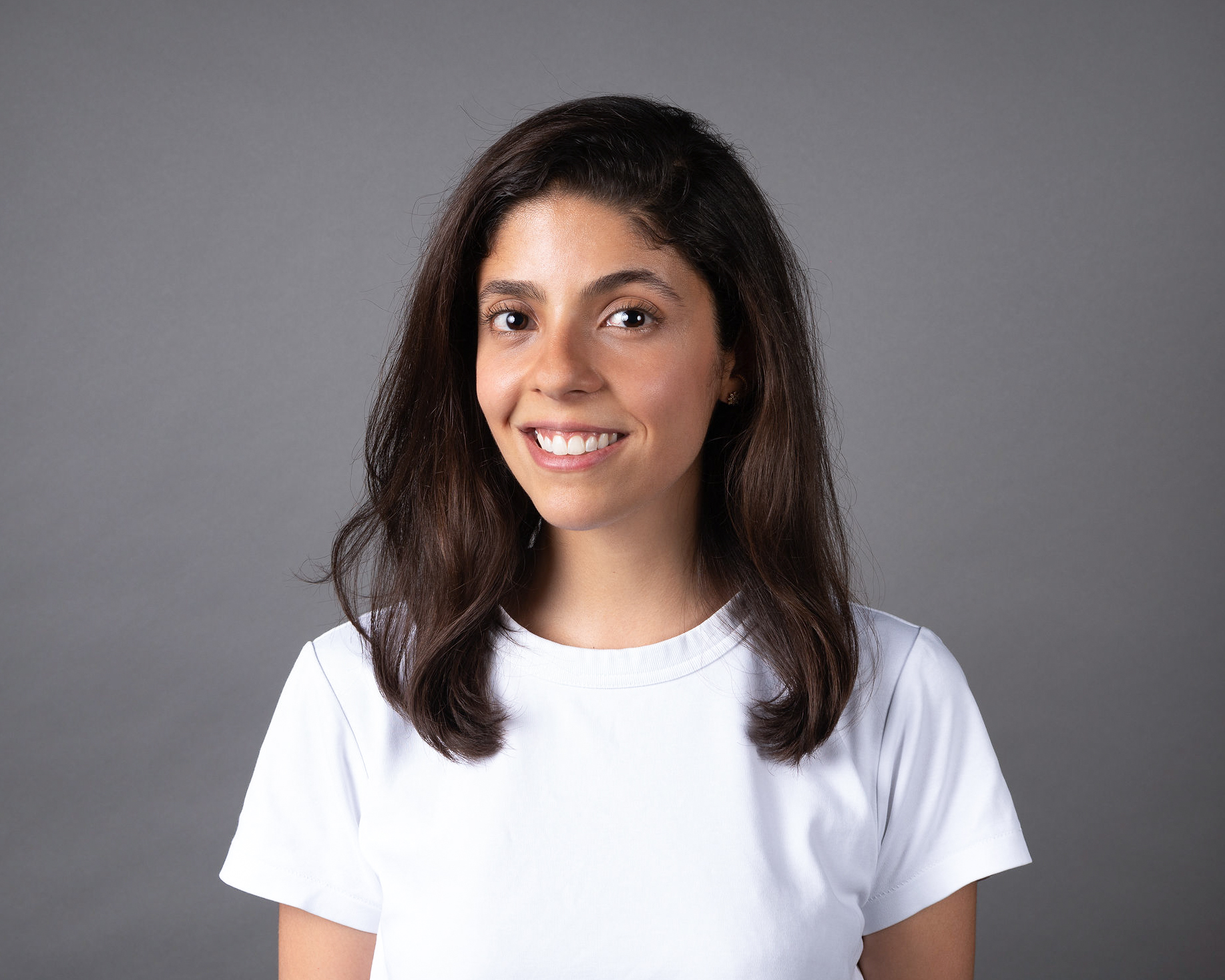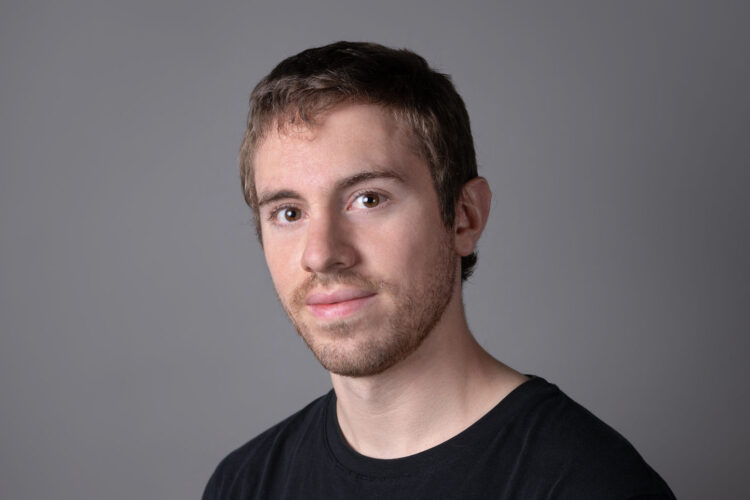 Diego Siguelnitzky
Investment Manager
Diego Siguelnitzky
Diego is an Investment Manager at APX. In addition to screening, selecting, and closing investment opportunities, he manages and expands start-ups by connecting them with relevant stakeholders in the European ecosystem and beyond. Combining his experience in venture capital and hands-on approach in scaling companies, Diego wants to help founders realize their dreams and vision.
Before APX, Diego worked as a venture capital analyst at Continental. He moved to Berlin for the start-up and venture capital scene and to get his M.S. in Management from ESMT Berlin. With a background in business and finance, he also worked as a business analyst for a Chilean family office firm managing deal flow and restructuring portfolio companies.
A born Chilean, Diego has a fire for Latin dance. When he's not grooving to Reggaeton, he has his soccer cleats on. Having played his whole life, Diego attended the University of Charleston in the US on a soccer scholarship, where he studied Business Administration.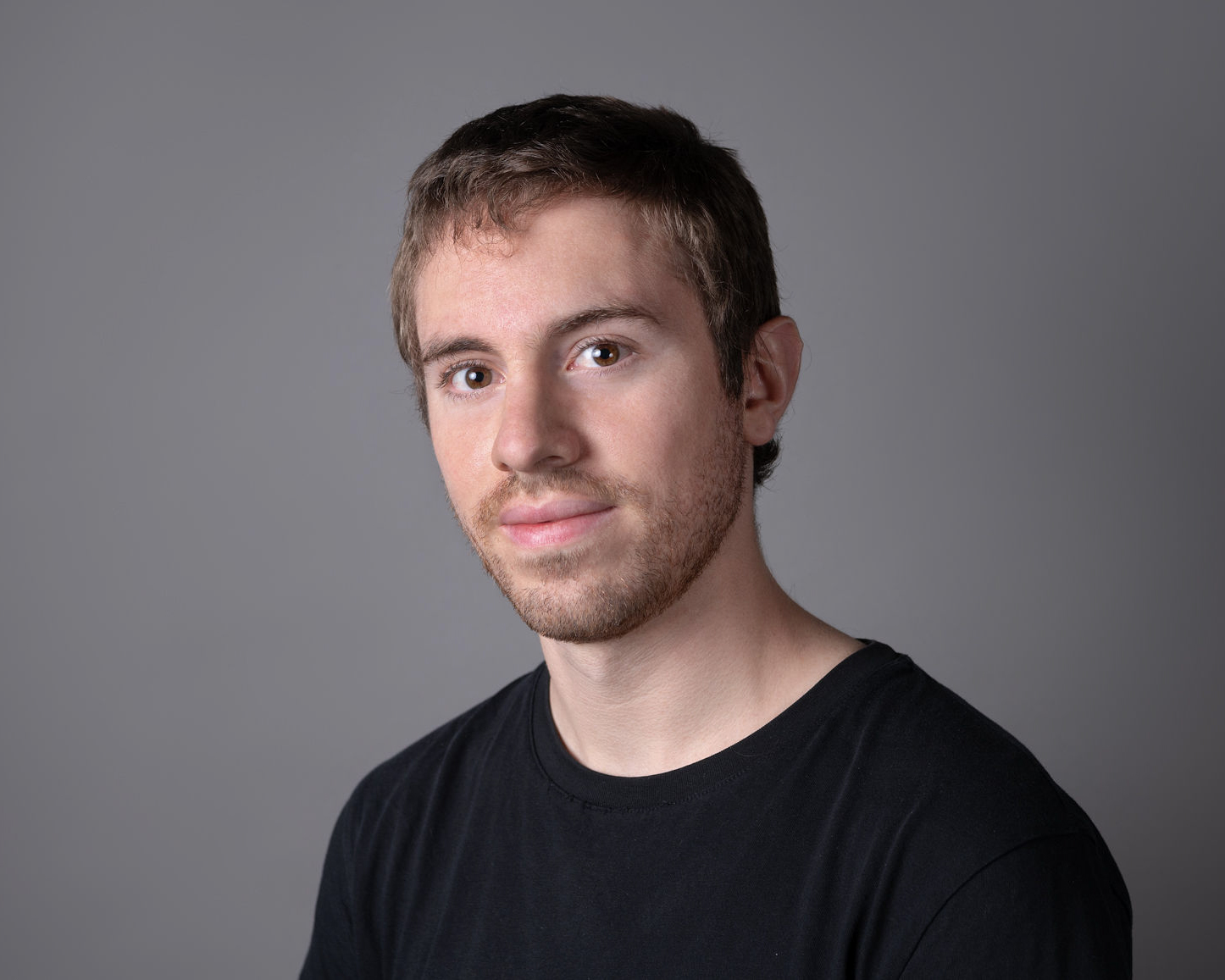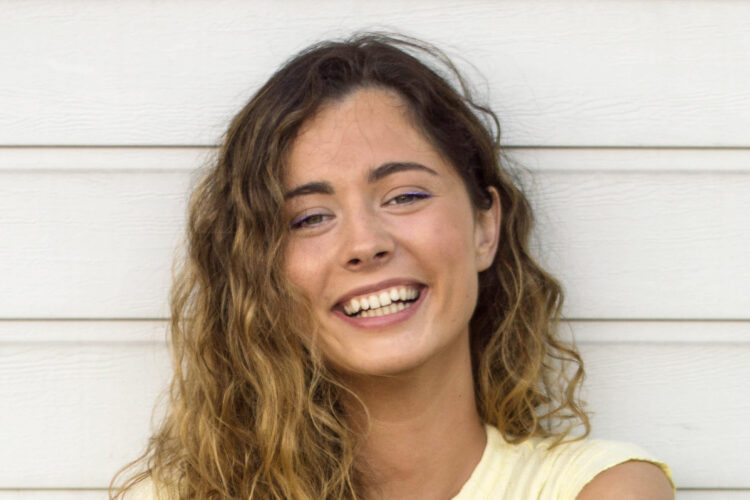 Gabrielė Poteliūnaitė
Investment Manager
Gabrielė Poteliūnaitė

Gabrielė is an Investment Manager at APX. As part of the investment team, she empowers purpose- and/or impact-driven founders to grow their ideas and scale their start-ups. It is, among other things, the enthusiasm of the people she works with as well as their relentless can-do, entrepreneurial mindsets that make her job so enjoyable and fulfilling.
Prior to joining APX, Gabrielė worked as a senior associate at one of the largest pan-Baltic VC fund Change Ventures. She also worked as a VC Fellow at ASIF Ventures, a pre-seed venture capital fund based in Amsterdam that supports student and graduate start-ups, took on venture development and data management roles at NLC, a European health tech venture builder, and held positions at Otrium and GovTech Lab Lithuania. In addition, she is an ambassador for Female Founders.
Gabrielė passions include surfing, reading, coffee, and cinema (especially David Lynch films). In addition to Lithuanian, she speaks English and Spanish fluently, has basic knowledge of Portuguese and speaks Dutch at a supermarket level.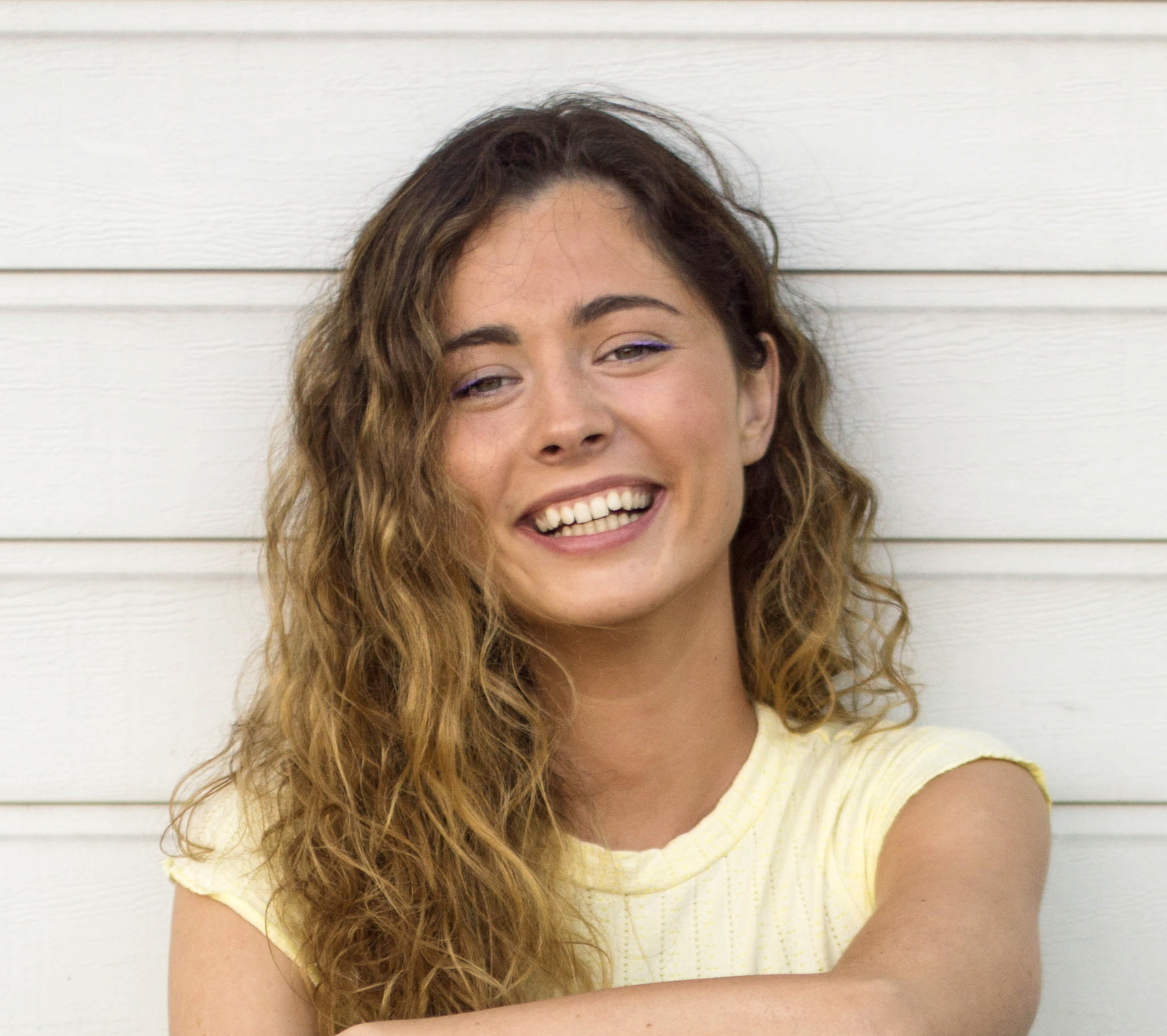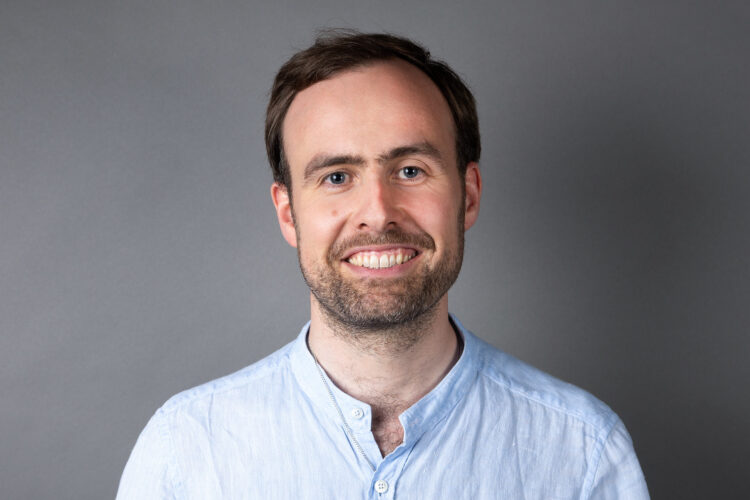 Henric Hungerhoff
Founding Managing Director
Henric Hungerhoff
Henric is a founding managing director of APX. Being surrounded by ambitious people his whole life, he has a soft spot for hungry founders. At APX, he fosters their growth in the early stages of their development.
A jack of all trades, Henric has professional experience in several fields. Before joining APX, he served as Chief of Staff for the CEO at Axel Springer for three years. Henric is also a lawyer and earned a Ph.D. in criminal law from Bucerius Law School. A true scholar, he has studied on three continents – in Hamburg, Cape Town, and New York City.
Henric also loves music. He founded The Venue Berlin, an audio and music hub featuring a stage, studio, and coworking space for entrepreneurs and creatives. On top of that, he is a guitarist, songwriter, and singer. Henric and his international Americana and folk band regularly tour across Europe. He also runs the independent music label Blue Whale Records.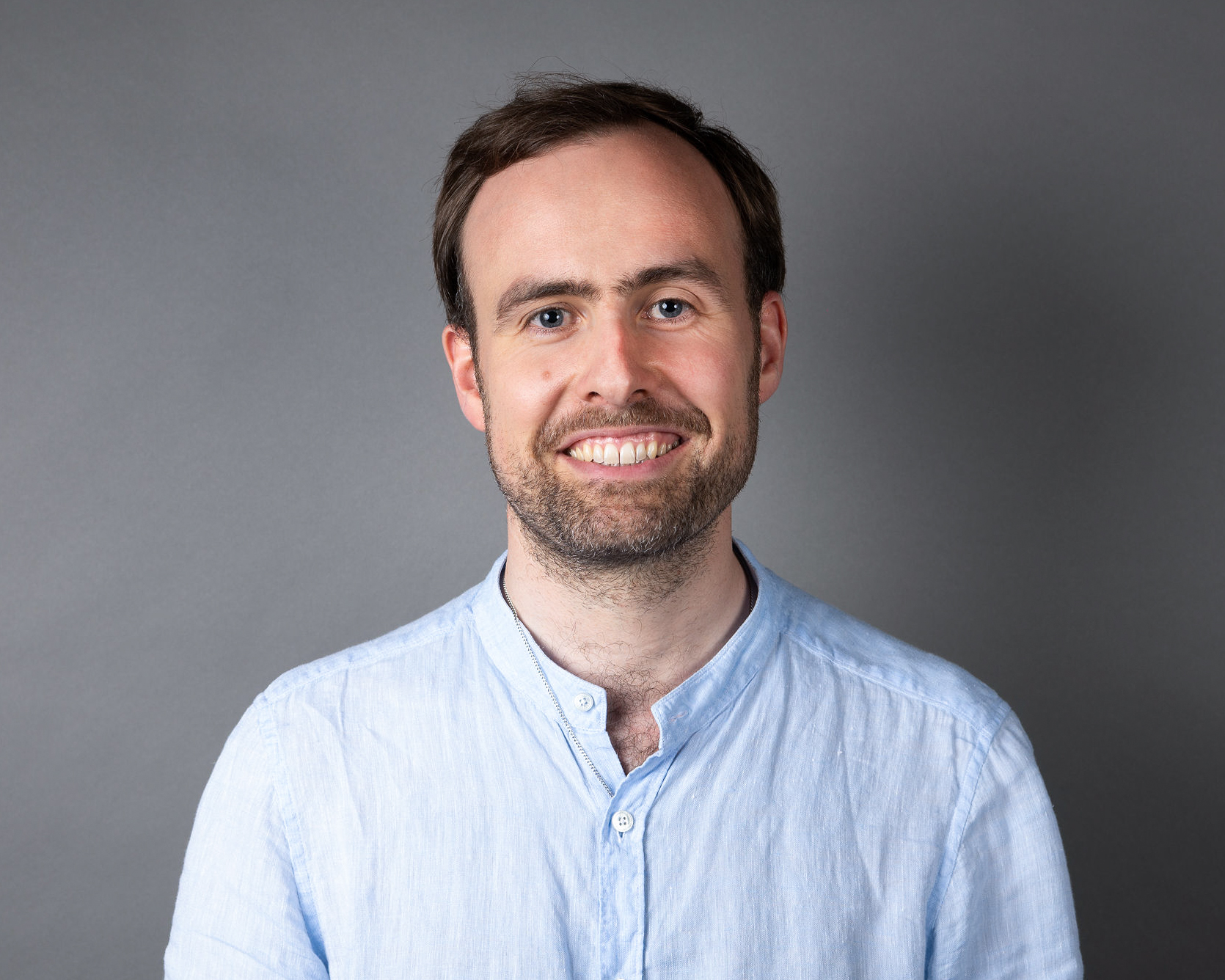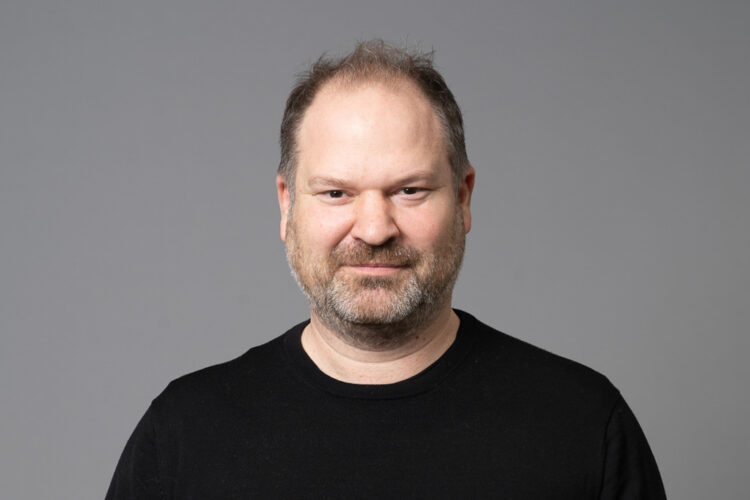 Jörg Rheinboldt
Founding Managing Director
Jörg Rheinboldt
Jörg is a founding managing director of APX. Passionate about tech and people, he has worked with numerous digital companies, helping them grow sustainably. Jörg has mentored and invested in more than a hundred start-ups and has forever shaped Germany's digital economy.
Before APX, Jörg led Springer Plug and Play as CEO for five years. After co-founding Alando.de AG in 1999, which eBay acquired half a year later, he served as eBay Germany's managing director, turning it into one of Germany's most successful e-commerce companies. Jörg founded his first company, denkwerk, in 1994 while still a Business Administration student in Cologne.
Jörg serves as a board member of Bahlsen and several other companies, co-authored a book on online business models, Simply Seven, and helped bring TEDx to Germany. During his time off, Jörg enjoys spending time with his family, traveling, and being outdoors – preferably all three at once. In addition to collecting knowledge and gadgets, he is also an avid drummer.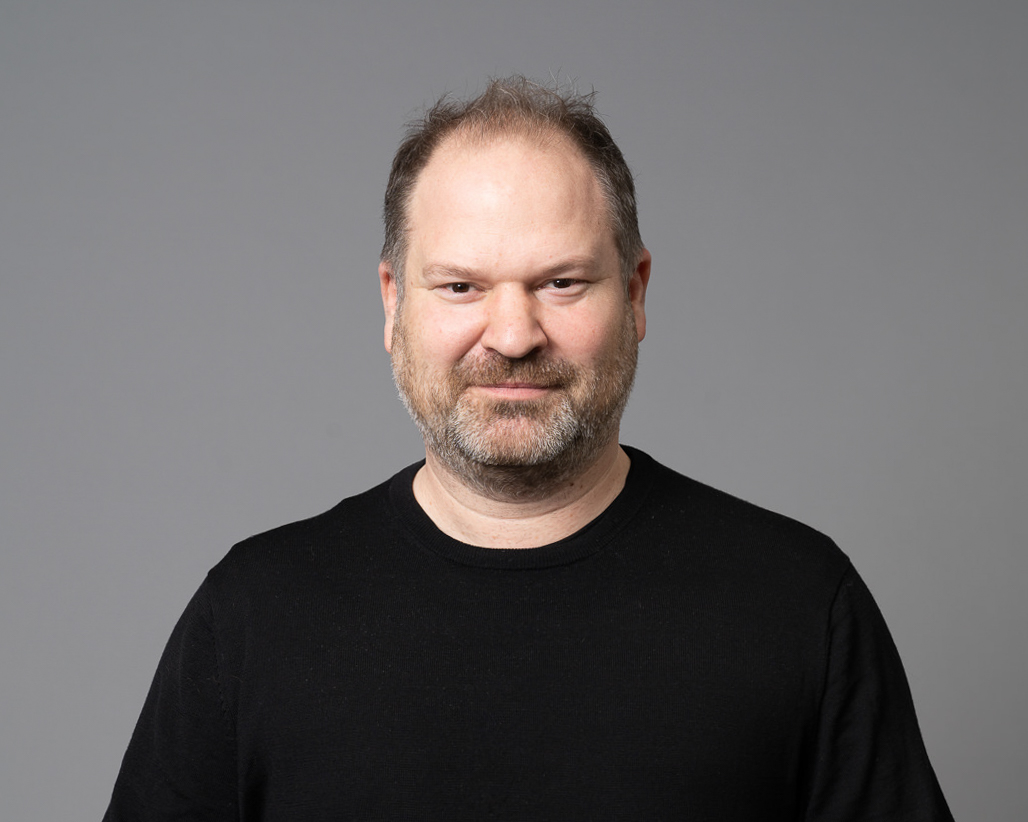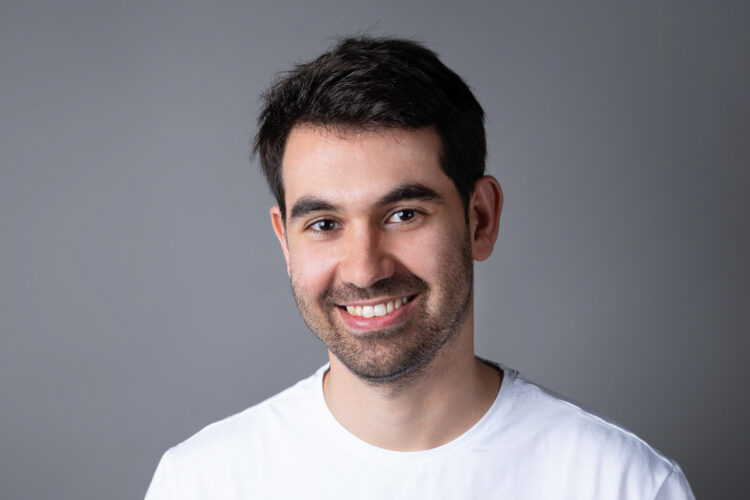 Maximilian Varnai
Venture Developer
Maximilian Varnai
Maximilian is a Venture Developer at APX. He builds up the APX network by supporting and challenging our founders' thought processes and strategies, and spotting opportunities for our start-ups to grow. Along with his analytical work, Maximilian is also the point of contact for start-ups when they run into roadblocks or seek to get challenged on their way ahead. 
Before joining APX, Maximilian worked as a Venture Development Manager at Autohero, the retail division of AUTO1, with a focus on building up the company's supply chain. Maximilian holds an M.Sc. in International Management from Bocconi University in Milan and a B.Sc. in Business Administration from the University of Mannheim.
Maximilian doesn't take himself too seriously. A nomad by nature, he has also lived in Paris, where he studied at the IEP Sciences Po, and the US, and – in addition to German and English – speaks French and Italian. A huge Italy fan, Maximilian has imported his love for Espresso to the German capital. He has a knack for creative ideas which have the potential to shape our future.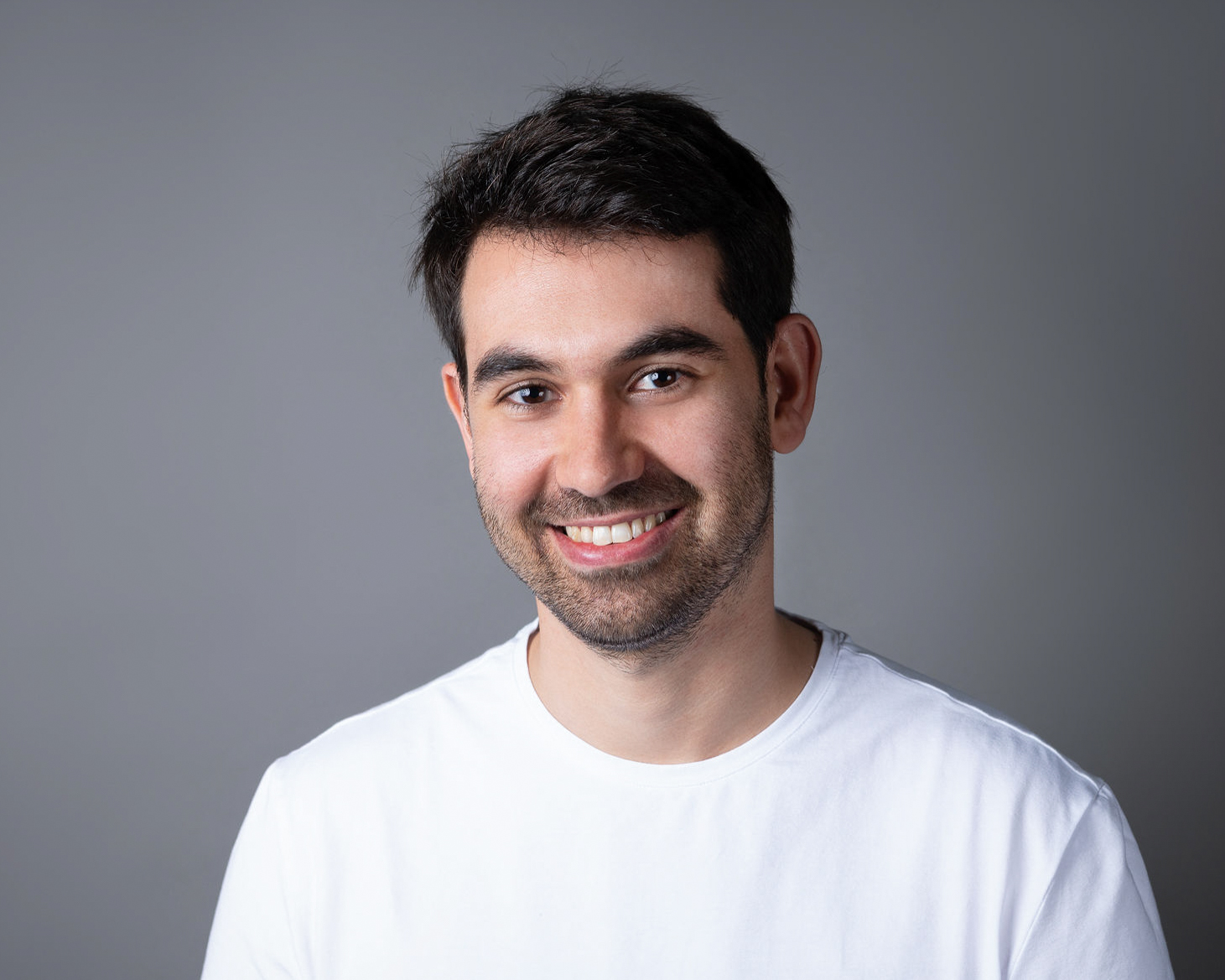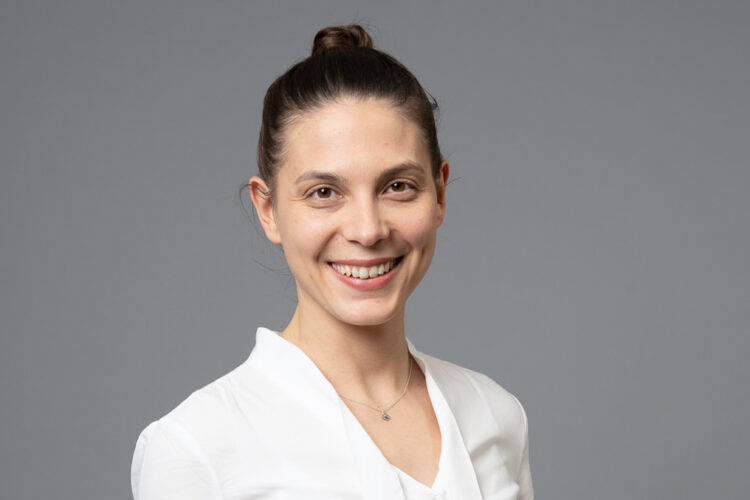 Melanie Higgs
Director Finance & Portfolio
Melanie Higgs
Melanie is the Director of Finance and Portfolio at APX. Maintaining an overview of the big picture, she holds all the pieces of the portfolio puzzle together. With our portfolio managers, she supports companies to close great financing rounds and makes sure that APX is a trusted shareholder to our portfolio.
Before joining APX, Melanie built and grew the portfolio of Axel Springer Plug and Play and still serves as Managing Director of the company. Melanie has more than 10 years of experience in Finance and Investing in the tech and startup industry and enjoys helping young founders to succeed by navigating their way through this jungle. She is especially passionate about promoting diversity and mentoring young women. Just recently, she started to dig more into sustainable investing and is always eager to learn more and exchange ideas about it.
In her spare time, Melanie loves to completely disconnect from the excitement of her industry. She enjoys Sunday mornings on her couch with a good flat white and a silly fantasy novel or an extensive Netflix binge, especially Friends. Could it BE more relaxing?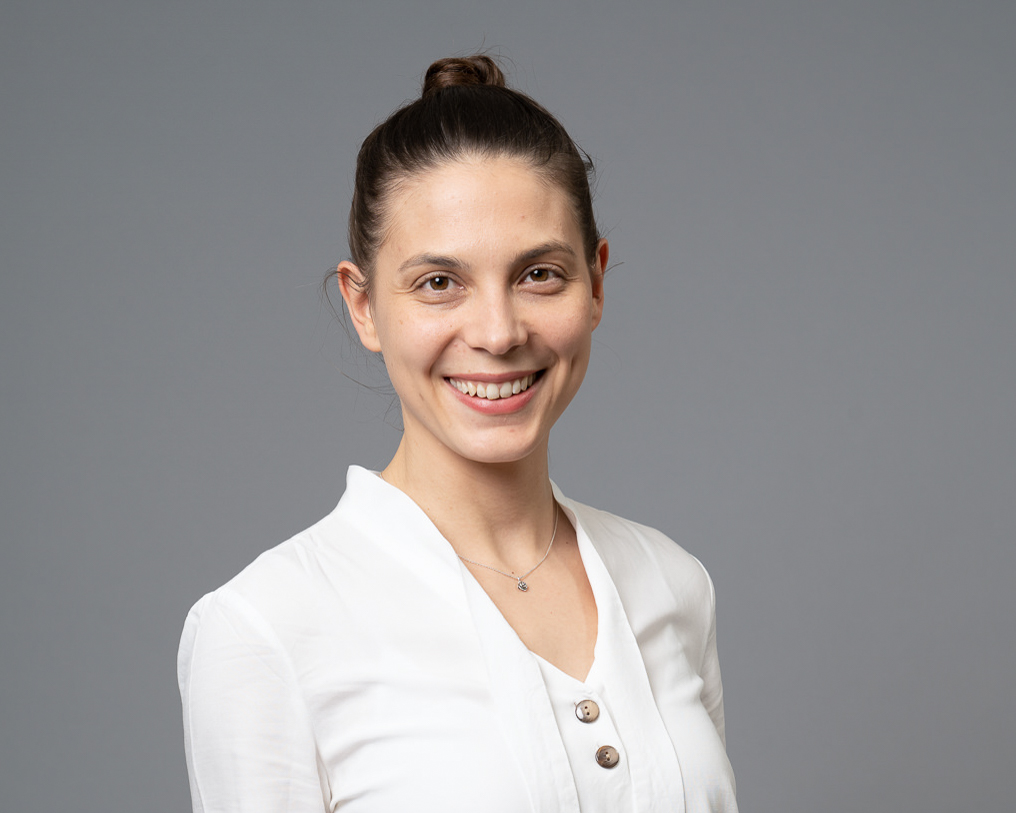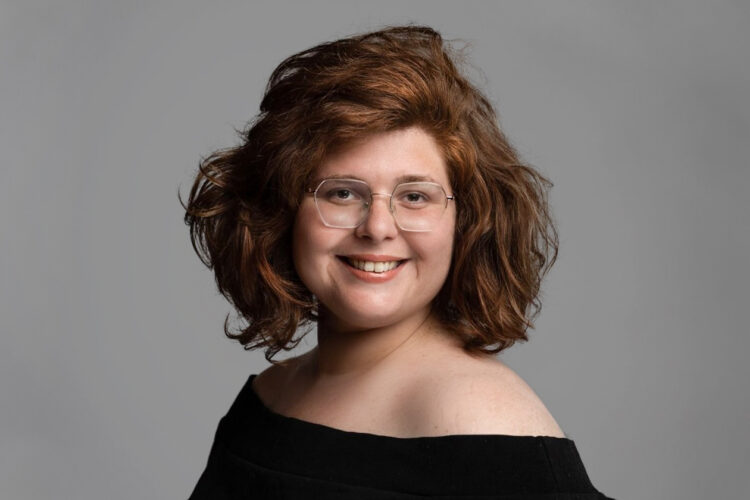 Mor Eini
Strategic Partnerships & Growth Manager
Mor Eini
Mor is a Strategic Partnerships and Growth Manager at APX. A natural matchmaker, she manages APX's strategic partnerships in the ecosystem and supports APX B2B portfolio companies with their sales and marketing strategy. Mor connects innovation-seeking companies with one of APX's market-leading portfolio companies. As a founder of one of the biggest VCs for female founders in DACH, Mor supports diversity at APX and beyond. She also organizes workshops and events to increase diversity in venture capital.
With former dreams of becoming an ambassador, Mor studied International Relations and the Middle East and Islamic Studies at the Hebrew University of Jerusalem. However, her career led her down a different path: She helped German start-ups scale up at the EU project GERMANTECH, played a role in the mobility and start-up boom in Israel at the smart mobility community hub EcoMotion, and scouted German start-ups to Israel at the Israeli operation of hub:raum by Deutsche Telekom.
Before fostering a community for Germany-based Israelis in tech, Mor served as a captain in the Israeli Defense Forces, managing the HR affairs for more than 800 soldiers and commanders.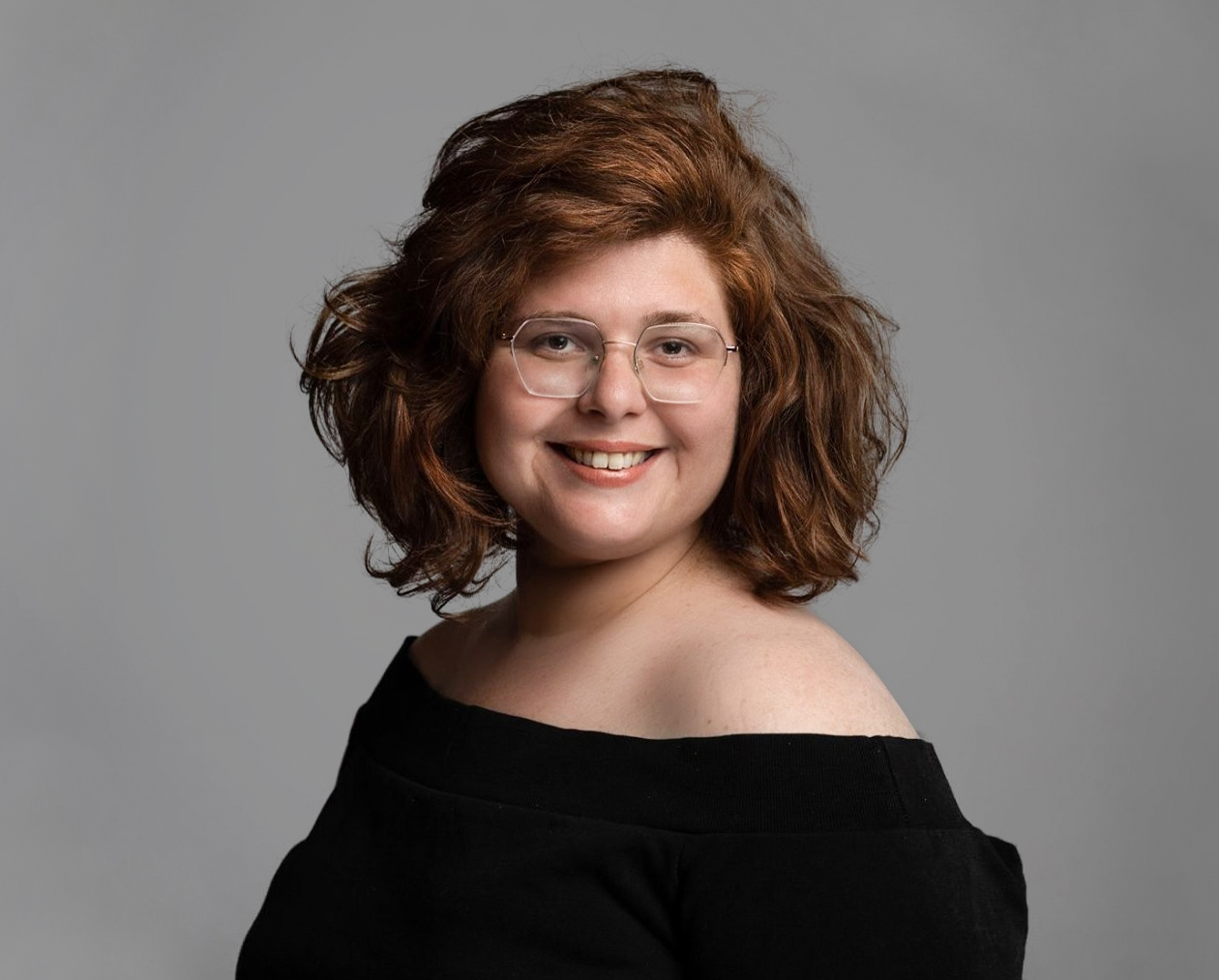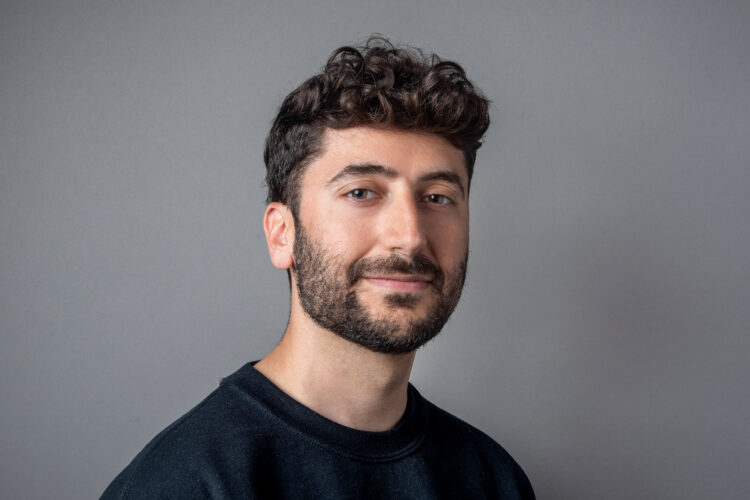 Onur Can
Investor
Onur Can
Onur is a Senior Investment Manager at APX. Together with the investment team, he is responsible for sourcing new opportunities, investing in the best teams, and defining and executing the investment and portfolio strategy of APX. A huge advocate of teamwork, Onur wants to help founders and his team members alike change the world.
Before joining APX, Onur was already working in the early-stage venture capital world as an Investment Manager. He first got into the start-up scene while working at an evergreen venture capital firm during his gap year in 2013. Besides his VC Analyst role, Onur gained experience in tax advisory at a law firm in Frankfurt, in auditing at a consulting firm in Istanbul, and in controlling at a family-owned management holding in Hamburg.  During his gap year, Onur also lived in Cape Town, working at Amazon while continuing to hone his VC expertise. Before re-entering the venture capital world in 2016 as an early-stage investor in a single-LP fund, Onur spent two years at Zalando in Berlin.
A grandchild of immigrants himself and a strong believer in the power of cultural diversity, Onur is a Founding Member of 2hearts, supporting young talents with immigration backgrounds by enabling them to shape the tech society in Europe. Before work, you can catch Onur running along the Spree.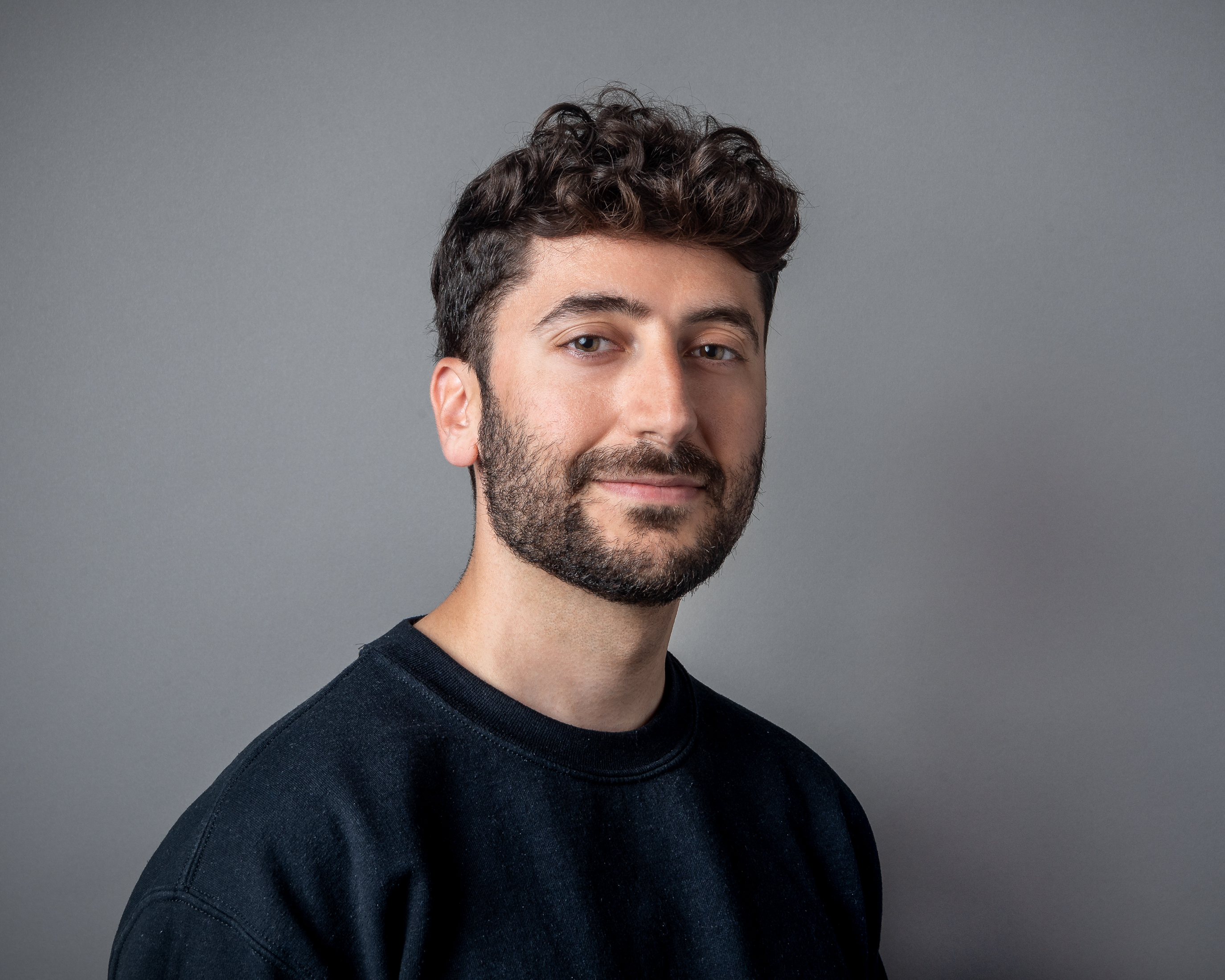 Saskia Roelofs
Investment Manager
Saskia Roelofs
Saskia is an Investment Manager at APX. She is responsible for making connections, working with start-ups that APX has invested in to put them in contact with the right people who can push them even further. On top of getting more into the investment selection process, Saskia oversees investor data and maintains relationships with other investors.
Before joining APX as a venture development intern (and later being promoted), Saskia was working at a start-up in Berlin, yearning to see the investor side. Born and raised in the Netherlands, she did both her master's and bachelor's in Maastricht – in Finance Marketing and Chinese Business Management, respectively.
An exceptionally sporty person, Saskia also lived in Qufu to study kung fu with Shaolin monks for several months. After her kung fu studies, Saskia moved to Beijing to study Mandarin Chinese for two years, before starting with her bachelor's in the Netherlands.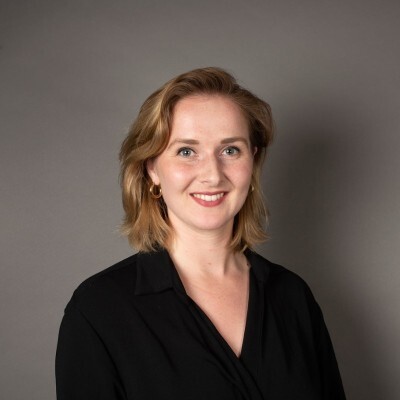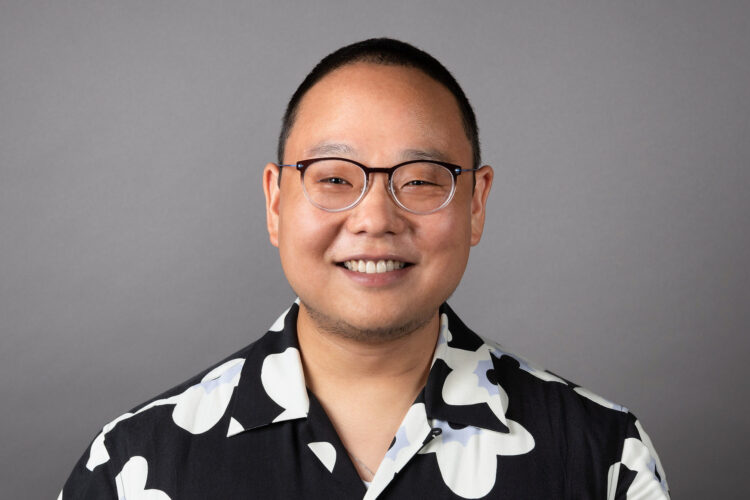 Teddy Kim
Head of Venture Development and Investor
Teddy Kim
Teddy is Head of Venture Development and Investor at APX. He aims to help change the world by magnifying our founders' potential. In his day-to-day life, Teddy identifies ways in which he and his colleagues can best support our founders – with the help of a little engineered serendipity.
Before joining APX, Teddy lived different lives. He worked in strategic finance at Wayfair, invested in early-stage companies at Mustard Seed Impact, worked in finance at BlackRock, conducted clinical research, played the violin, and went to college a couple of times (after dropping out to work on a social enterprise). Most recently, Teddy had a fortuitous conversation with Henric, including a chat about music, and ended up returning to early-stage investing with APX.
Throughout his meandering experiences, Teddy continues to love learning and reading. And although he says he's a 'natural introvert', he's been on the radio and played the violin on stage with Jack Black. Surprisingly talkative and a self-styled philosopher, Teddy welcomes weird, deep conversations.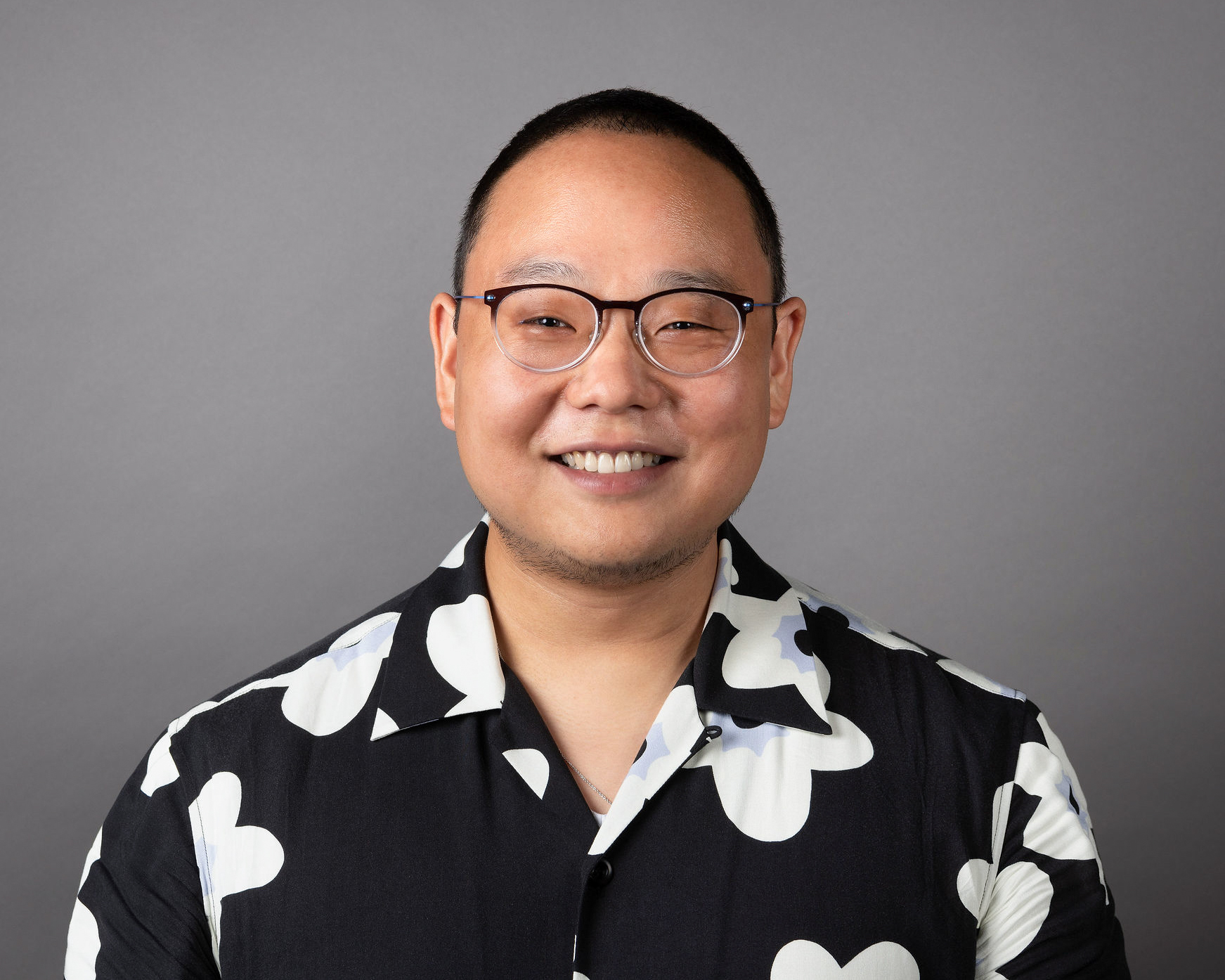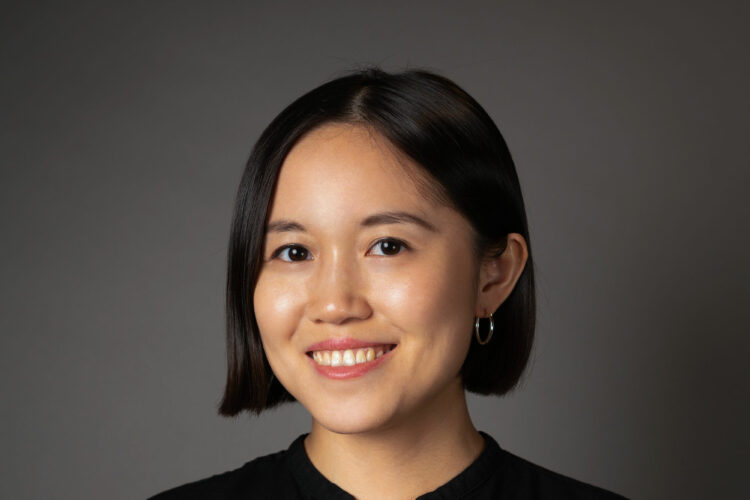 Ying-Ying Huang
Senior Investment Manager
Ying-Ying Huang

Ying-Ying is a Senior Investment Manager at APX, working across investment funnels and supporting portfolio founders to turn their visions into realities. With a sweet spot for impact-driven ventures, Ying-Ying is at her most passionate when meeting founders who want to improve people's lives and work in a sustainable way.
Prior to joining APX, Ying-Ying has been working as a VC investor for 5 years, supporting founders from pre-seed to Series A. Starting her VC journey with a fintech vertical fund, she has subsequently worked with Telia Ventures, the strategic investment arm of the largest telecom operator in Northern Europe, and Icebreaker, one of the most active pre-seed funds in the Nordics and Baltics. During her gap year, Ying-Ying had a short stint in audit advisory at Deloitte and marketing at Ogilvy.
Raised in Taiwan but based in Sweden over the last 7 years, Ying-Ying has embraced the stark cultural differences and advocated for diversity. She speaks Mandarin Chinese and English fluently as well as enough Swedish to survive a crayfish party. In her spare time, she loves hiking, trying (without mastering) winter sports, and connecting with people over food.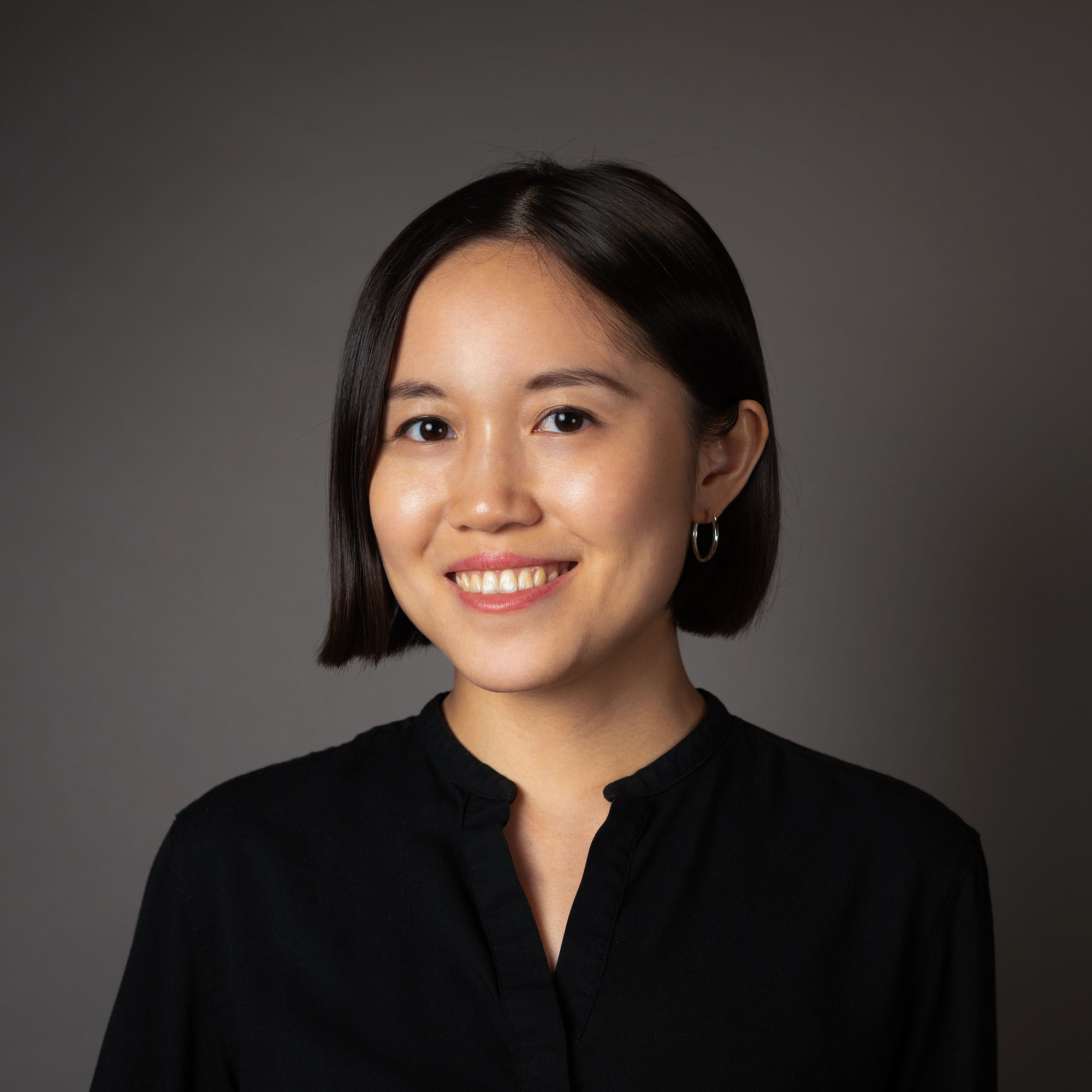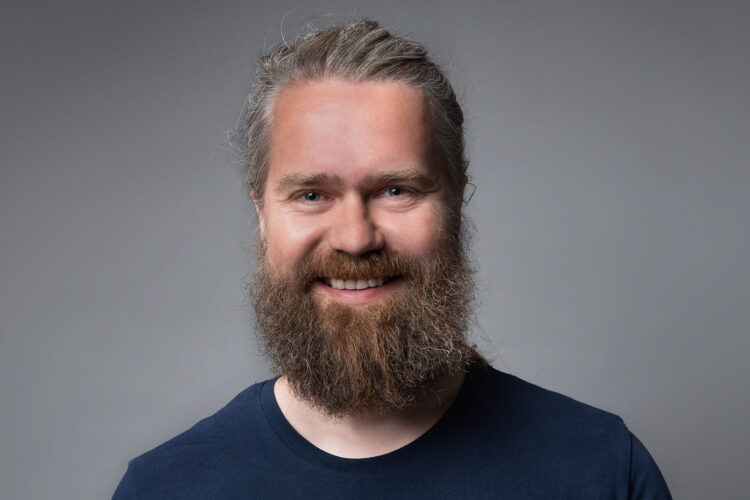 Robert Martin
Investment Manager at Porsche Ventures / Project Manager at APX
Robert Martin
Robert is an Investment Manager at Porsche Ventures (Project Manager for APX), building bridges between Porsche and APX. Robert is responsible for the Porsche Secondment Program, in which Prospective Porsche managers complete a two-week executive internship at APX. He also organizes the Corporate Champion program, in which Porsche leaders mentor and exchange with portfolio companies.
Before working on the APX project at Porsche from its very conception, Robert worked at the communication design agency Different for more than ten years. He worked his way up from an intern to management level before switching to the client-side and joining Porsche Ventures. He went to graduate school for Business Communication at HTW Berlin.
Robert loves driving vintage and modern-era classic cars, especially –surprise! – Porsches. Because he's a huge fan of gadgets, headphones, and backpacks, it's common to catch him watching hundreds of YouTube reviews. If he weren't at Porsche, Robert would be a DJ, playing hip hop, funk, and soul.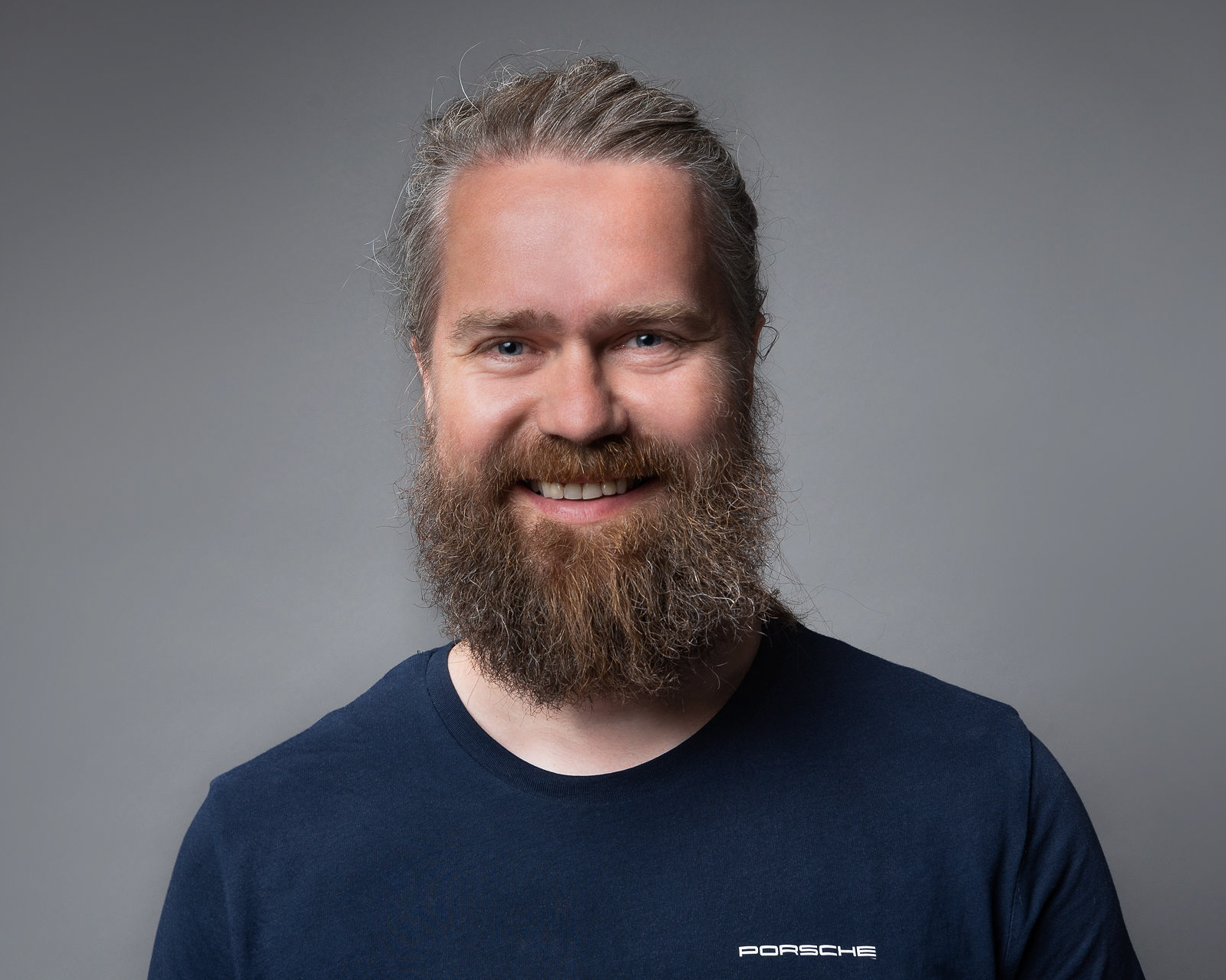 About APX
APX invest in earliest-stage startups
Based in Berlin and backed by Axel Springer and Porsche, we support and partner with the most ambitious pre-seed startups from Europe and beyond – often as their first investor.
APX launched in 2018, succeeding the Axel Springer Plug and Play Accelerator, which from 2013 to 2017 was the first investor in more than 100 startups, including fintech unicorn N26.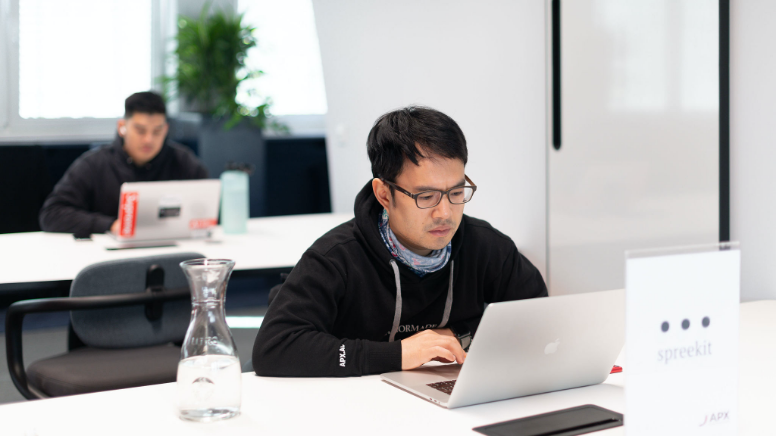 Every week we invest in exceptional founding teams
… building startups with digital business models. We look for diverse teams that want to lead, execute and win. Our focus lies in a high financial return for our investors and a great impact on people and our planet. We work closely together to help them grow and close a follow-on financing round.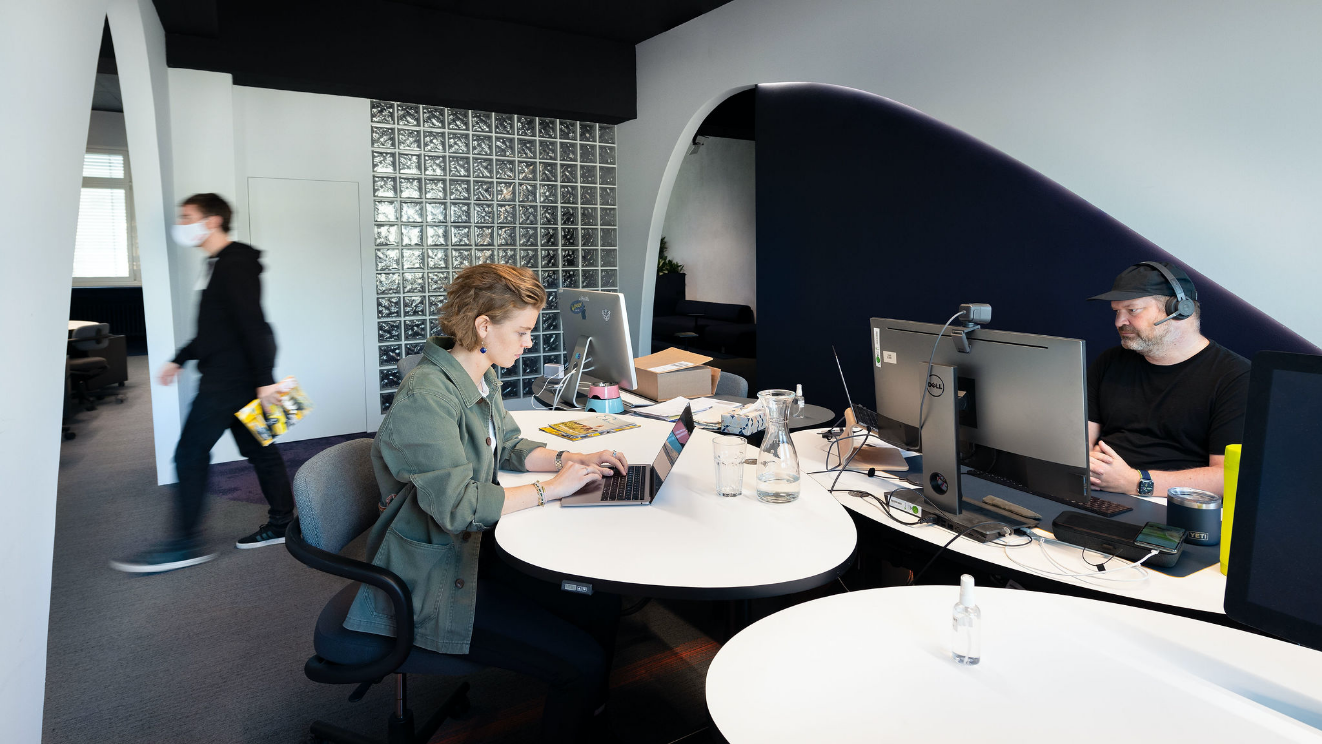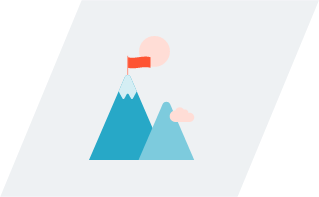 Our mission
To be the first investor in the European tech unicorns of the 2020s as Europe's most active earliest-stage VC.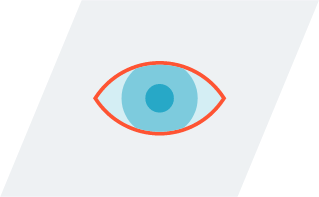 Our vision
To build a better future for the startup ecosystem in Europe – the most attractive region for value-based companies from all over the world. 
Our values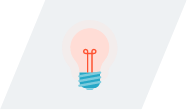 Originality
Innovative ideas, curiosity and being contrarian can change the future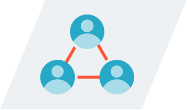 Close Collaboration
Helps us learn from and support each other to reach goals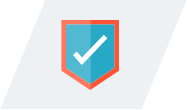 Enabling
Through trust, authenticity, respect, and straightforward communication
Strong Teams
With complementary skills, diverse backgrounds, and the ambition to win
Sustainability
Profitability and positive impact for people and our planet go hand-in-hand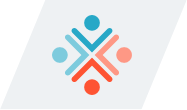 Diversity
Working with the best people means actively pushing for diversity & inclusion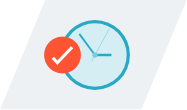 There's no too early
If you have daring founders, a strong vision and the right team
Our Investors
APX is backed by media and tech company Axel Springer and sports car manufacturer Porsche – two brands that value exceptional customer experiences and innovative technologies – but we invest in startups across all industries.
Don't miss out!
Sign up to our newsletter to receive information about startup events, founder hacks, must-reads and behind-the-scenes news from APX directly in your inbox.